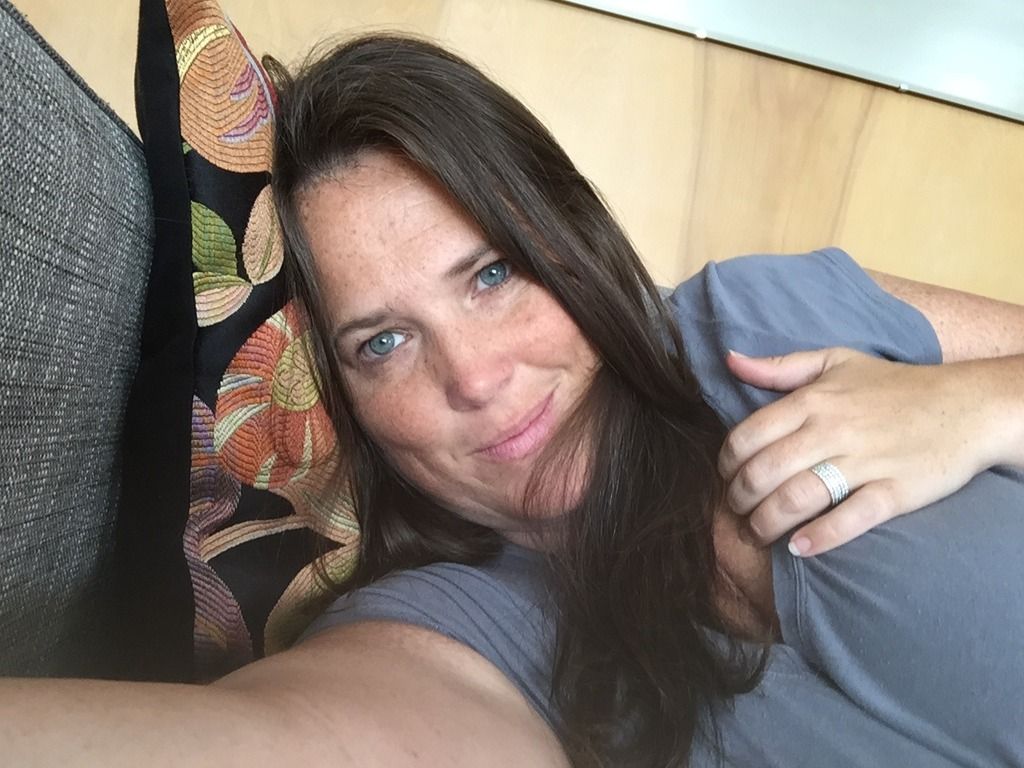 The weekend started with a haircut.
My frazzled ends were begging to go, their texture turning bush-like each day. I held off on an appointment hoping I could make it six months between cuts, but finally succumbed to their ardent begging for attention.
"Just a slight trim," I told Erica (sometimes called Hairica). I've never reached that "I have long hair" moment in my entire life, and I want to get there before I turn 40. In the meantime I dream of shoulder-length waves and showering without the masses of clumps left-over in the basin.
Before she cuts my hair Erica gives me a proper head-and-neck massage with oils. As she did so I closed my eyes and said to myself,
How will we get through this weekend?
And that's when I had a vision of me, Sunday night, my feet on the jets of my hot tub vibrating and correcting the inevitable pain, the full moon spilling out into the silvery water.
That's how I am going to get through this weekend, that moment.
After the hair cut I buzzed over the Rec Center for our first annual
Mayor's Night at the Rec Center
. We had planned a huge party to celebrate the community's raising of funds for the homeless. We have a considerable population of people who have steady incomes and stable lives but cannot afford first and last month's rent and therefore live in motels. With the money we raised we would give them the security deposits for affordable housing and get them into their own place.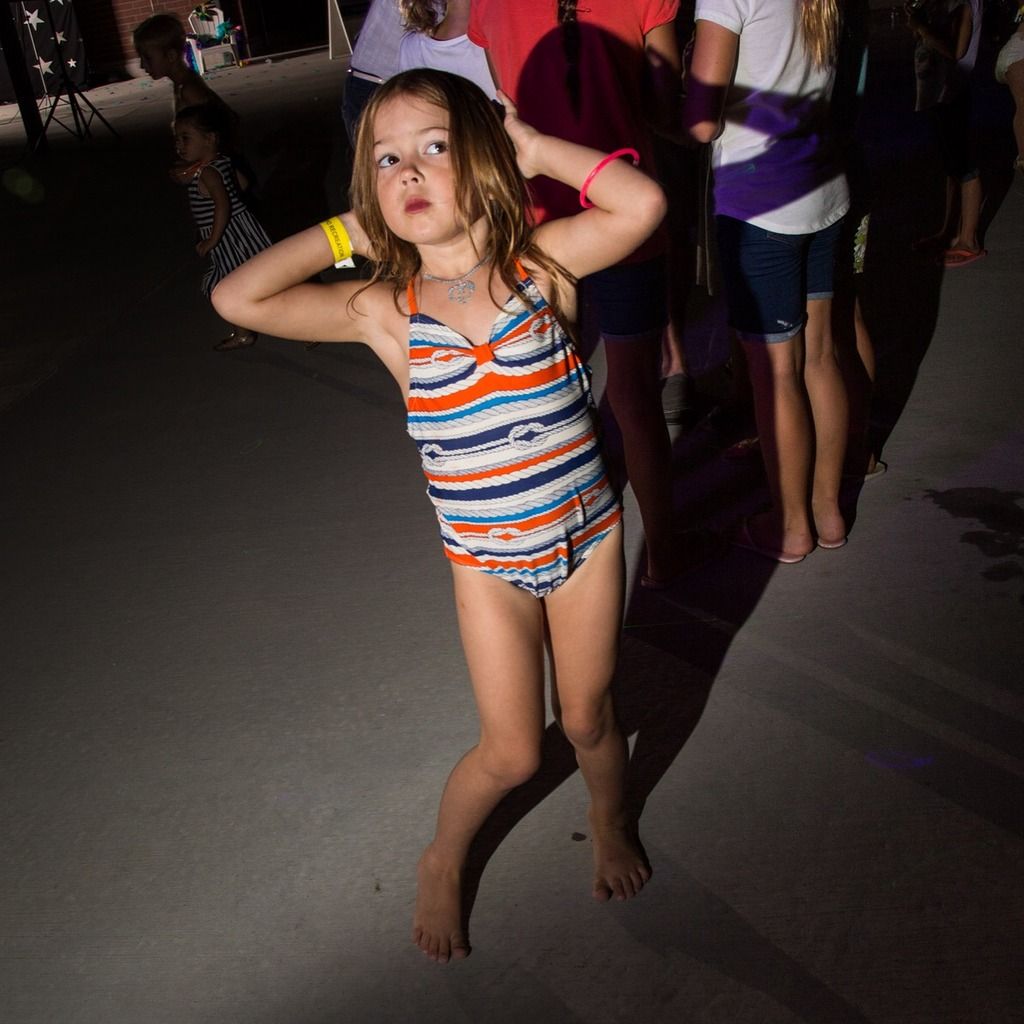 photo Justin Hackworth
It was a beautiful evening. The pools were glowing in the night,
DJ Skratchmo
was phenomenal, the VIPs loved the food at the catered dinner, the food trucks made things festive, the United Way continued to receive donations as the guest poured in. We met some of the people we were helping and celebrated together at midnight when the mayor wrote a check for $40,129 and balloons with LEDs dropped from the ceiling to a large cheer and applause.
I crawled into bed at about one o'clock. Christopher patted me on the back, "Great party!" he mumbled.
"Great party," I returned.
The next morning Christopher was off helping a neighbor with his deteriorating front porch, the kids congregated in my bed until I was kicked out. I went downstairs to start a simple syrup with peaches I retrieved from my friend Joy's peach tree collection. The idea was to make peach lemonade for my niece's Lindsay's bridal shower, but it proved harder than I thought. When Christopher came home I sent him back out for mint and lemons, asking him to hurry because I was out of time.
While he was out Ever and I got ready for the occasion (she doesn't leave the house without lipstick these days) and I picked out something that could hide the sweat I was dripping. When the entire drink was made I realized I couldn't heft the container without it spilling all over me. Christopher hauled it out to the car and taped it closed with masking tape. I was starting to worry that we were going to be embarrassingly late. When we pulled up there were no cars around.
We were an hour early.
I hoisted the container in myself with nothing but a prayer. So we helped set things up, frosted cookies (which also ended up on my dress) and advised on the decor. By the time the party started I was covered in frosting and peach lemonade and the drink container had jammed and no one could use it anyway.
The shower was nice. I love hanging out with my nieces. I always tell them to wait to get married until 27. They laugh. But I am serious. (That number keeps going up by-the-way.)
Mid-way through the party Ever started complaining her feet hurt and I looked down to see her black party shoes digging into her heels. I ran her home thinking I'd come right back but instead I sat down for a second and fell asleep. When I woke up the party was over. I rushed back and tried to pretend I had been in the bathroom or something. Nobody noticed I was gone anyway. That's the beauty of being a middle child.
After the shower my SIL
Lisa
and her friend
Jake
came over to shoot a little promo for her movie
ONCE I WAS A BEEHIVE
for my new Instagram series called
IN HOT WATER WITH C. JANE
. Getting in the water reminded me of my vision--and I remembered Sunday night was not so far off.
Christopher's family came down that night and we had dinner together at our house. I was slightly embarrassed because 1.) there was a mix up and we thought they were coming Sunday evening and 2.) our carpets had just been cleaned so there was furniture in the kitchen and everywhere and the house looked like it had been raided by pirates. We cleaned off a few spaces so we could put plates down.
By Saturday night was in a foul mood. I think because I didn't get a nap. Introverts gotta have those naps. I fell asleep on the couch. That's the worst.
Sunday morning I was determined to set everything straight again. I started cleaning and organizing. I left the kids to the TV and I resolved not to feel an ounce of guilt about it. I had planned to go to church but I was making so much progress I couldn't be stopped. We divided and half of us went to church and the other half of us watched tv/pulled couches and rugs all morning long. I won't bore you with the dozens of hazards and personal injuries I endured that morning, but my house is completely redone. So the bruises are medals of domestic honor, I guess.
We finished the main level just as our guests were coming for dinner. I pulled out everything in my fridge and made salads and dips right by Christopher who made his mashed potatoes and three kinds of meat. The girls helped me set tables and pick lavender for center pieces. At the last minute I ran upstairs and threw on a bra. One thing Martha Stewart will never tell you is this: putting on a bra is the actual final touch. (Wink!)
By that moment my body hurt so badly I could hardly move. My feet were not having it. I miscalculated by two how many guests we were going to have and so Christopher and I ate on the lounge couch in the Green Room. It was fortunate. I ate with my feet up.
"In a couple hours we're going to be in the hot tub," my husband whispered to me. Not only did he make most of the dinner, he also worked as a laborer in my field (so to speak) for most of the day. He was feeling it too.
We had apple pie and ample discussion. We talked about Idaho, BYU and the people you avoid when you go to church (the nosy neighbor, for one). Our kids played in and out of the house dodging rain showers. The newly returned missionary did the dishes. That's what I am talking about.
When everyone was packing up to go home our kids melted down one-by-one. We tucked them into bed with haste, I'll admit. Ever couldn't sleep with excitement about
finally
starting school. When everyone was asleep and the house was dark Christopher and I slipped out into the hot tub just as the full moon was climbing over Y Mountain.
And just as I promised myself, I put my feet on those jets and just sat there listening to the hum of the motor make bubbles on my skin. Silence. Relax. THE MOMENT I HAD BEEN WAITING FOR!
The light of the moon illuminated everything in a blue glow and I sat there like I was lunar tanning for awhile until my mind clicked back on.
REMEMBER it said: Ever starts kindergarten tomorrow, the mayor's speech is due first thing, items for the staff meeting in the morning, the Rooftop meeting at 1pm, coordinate details with Carina for her campaign, pack the kids for the weekend in Midway at the
Sheepdog Championship
, choose something to wear for the wedding, write something for the
StartFest
panel on Tuesday, touch back with hair and make up team because OH YES
you're throwing a concert for thousands of people with one of the biggest DJ's in the world Kaskade on Friday
.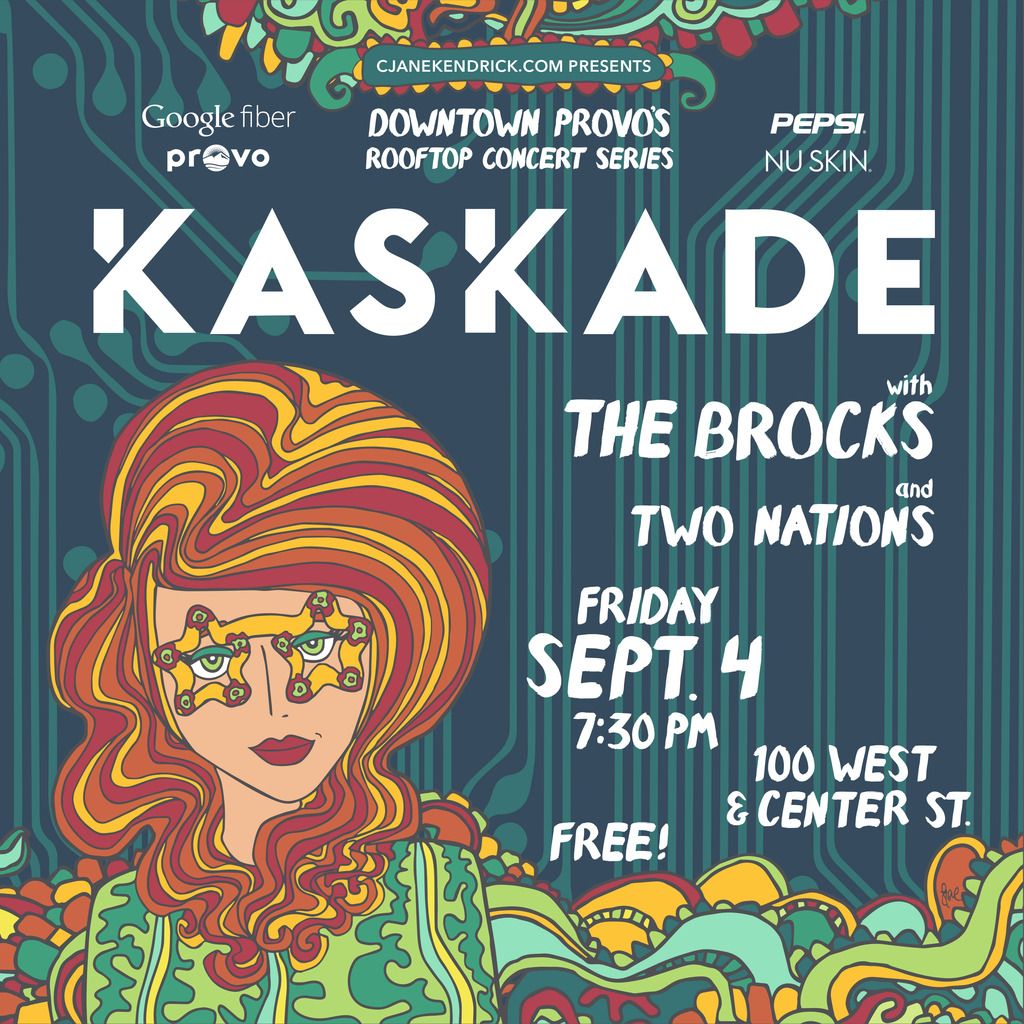 "I gotta get out," I said to Christopher abruptly. "I need to get to sleep."
But we'll always have that fifteen minutes in the hot tub with the full moon and the jets buzzing at my feet and nothing but silence and a healthy head of fresh cut hair.
Until next weekend...