Hey everyone!
This is a guide to our concert tomorrow night. I hope you can come or
join us online
. If you
'
re coming,
I'd love to meet you
before the show down in the alley (street level, and south of the venue, by Restaurant Row) around 7pm.
Will you come say hello?
Friday May 3rd, 7:30pm kicks off
the 2013 Rooftop Concert Series. And we can't think of a better way to kick off our fourth season of first Friday awesomeness than with this lineup:
We start with a stripped down acoustic set of beautiful songs from Caleb Darger, frontman/singer/songwriter for Americana-folk band
The Mighty Sequoyah
. Caleb's got a soaring voice that'll seep down into the cracks in your heart. So get there early.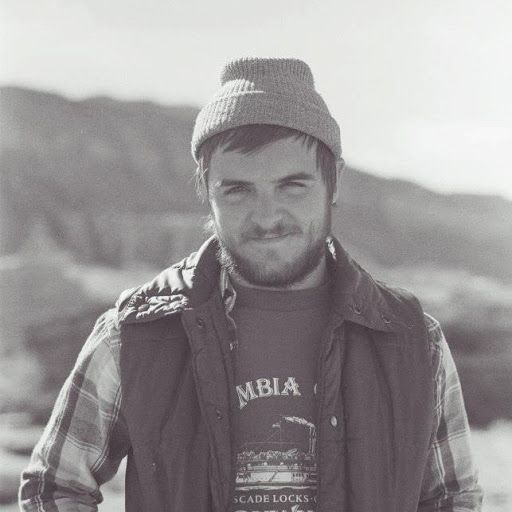 Then it's
The Blue Aces
, who will knock you out, just like they knocked out the judges who named them winners of the
Velour Battle of the Bands
last fall. Oh, and they're all still in high school, so there's that. Prepare to be wowed.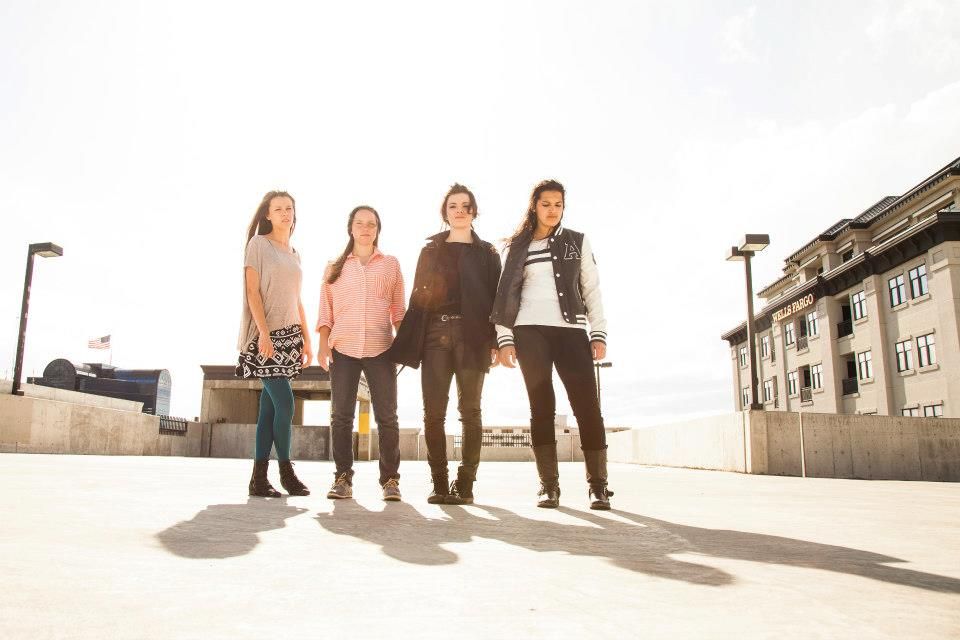 And, finally, headlining our this season's first show is the part-blues, part-psychedelic, part-Americana, part-melancholia, ALL-rock sounds of
Desert Noises
, who took their propulsive, jangly, raw music to SXSW this year, as well as shows with The Head And The Heart, Blitzen Trapper, and Local Natives, among others.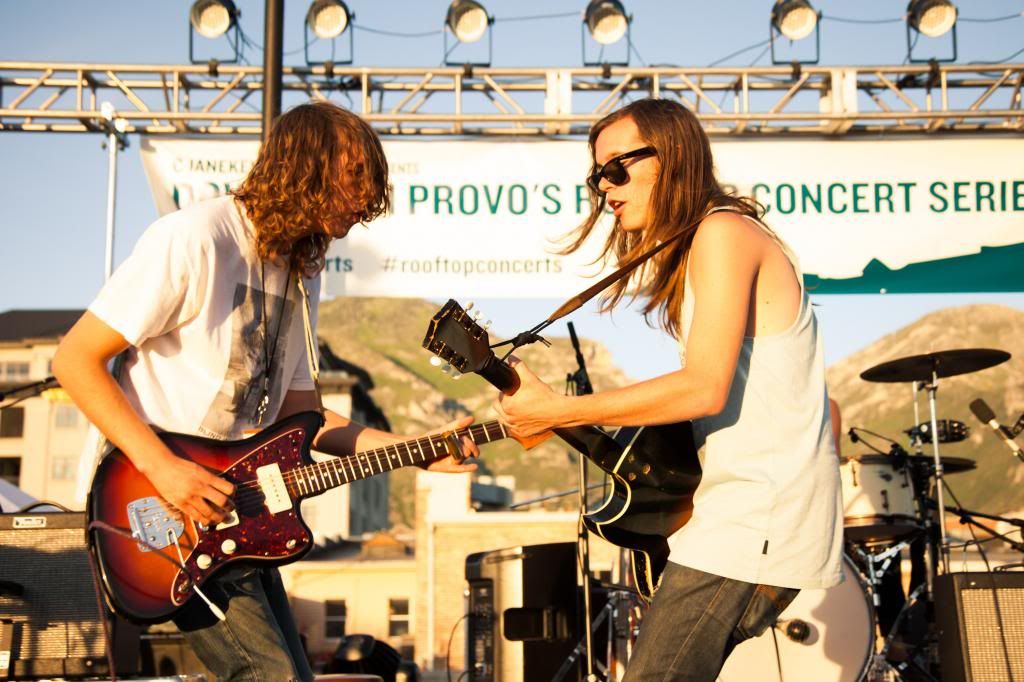 But before the show, here's some things you might want to know:
Who should come?
This show is recommended for ages 10 and up. It's going to be loud and intense. The crowd will likely be standing mostly in the front (and perhaps beyond). If you come early to set up chairs and blankets, your best bet is to stake a place somewhere in the middle of the terrace or towards the back. Here's a photo of what
last year's Desert Noises
crowd looked like: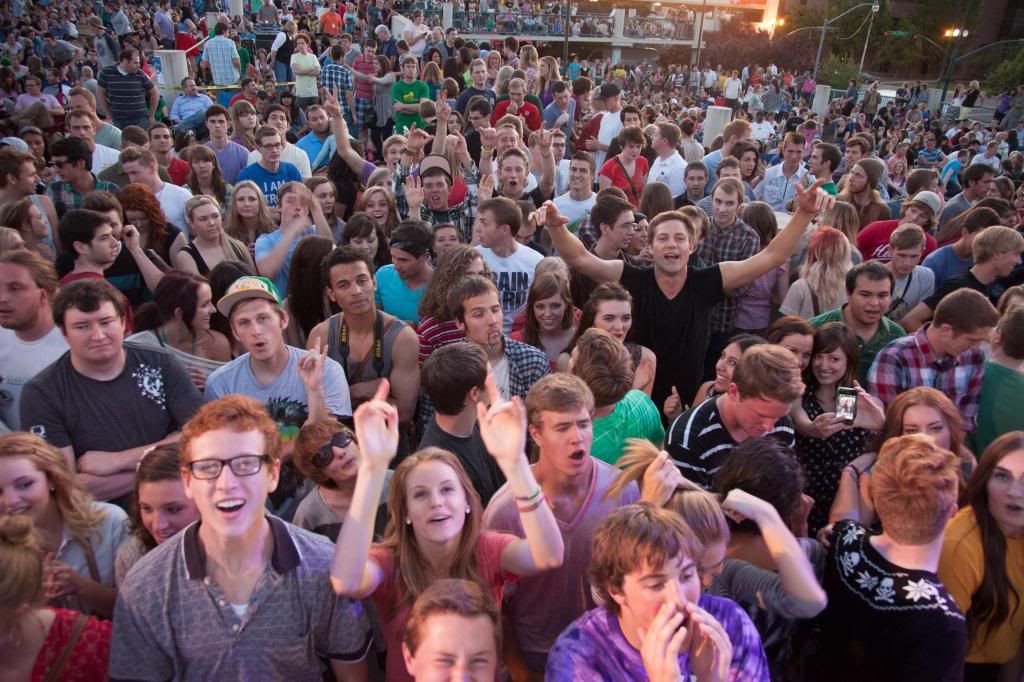 Want to park?
Check out this
map of downtown parking.
What else is going on?
The Art Stroll!
It begins at 6 (until 9) and winds around the best of our downtown spots. So much fun and so much good art to see. Also, you'll love meeting the artists and gallery owners.
What's the weather going to be like?
We're seeing perfection at 70 for the high.
Bring a jacket.
Where should we eat before the show?
There are over 50 restaurants in the downtown area! And so many of them are delicious and award-winning.
See here for well-designed comprehensive list.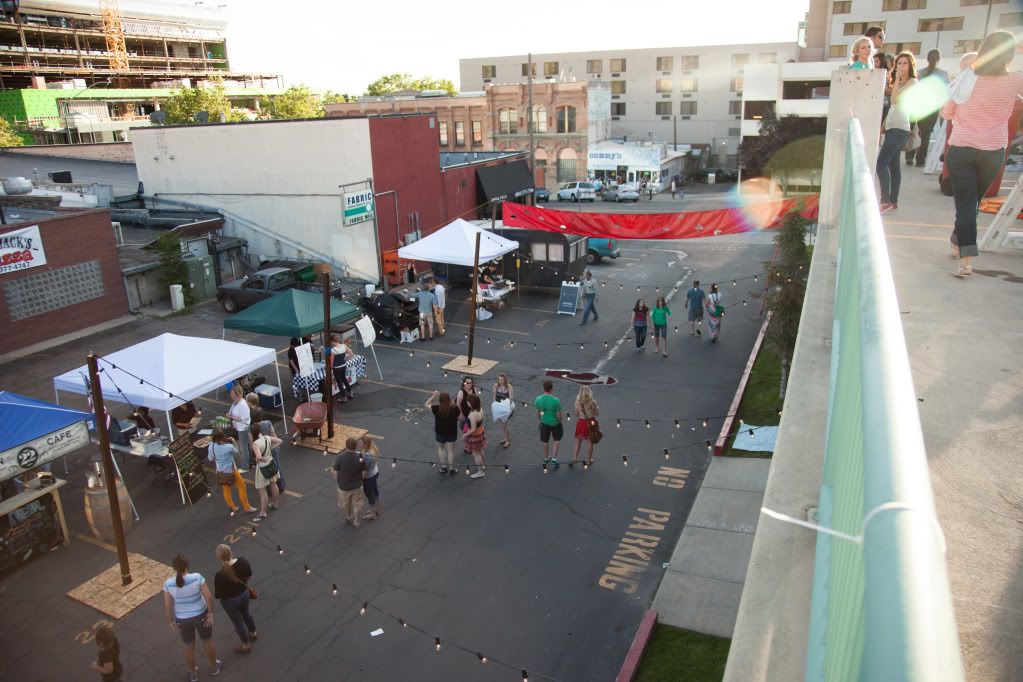 BUT ALSO,
you can eat at the venue! Just south of the Rooftops in the alley below we've curated a Restaurant Row where you can order warm food to eat on the rooftop before, during and after the show starting at 6pm. Look for these mouthwatering restaurants this Friday on Restaurant Row: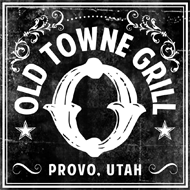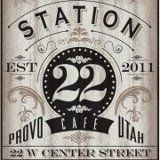 Where should we eat after the show?
There are some really good eats to be had after the show as well. You could head down to
Bleu Pablano
at 434 W for spicy chicken tacos. Center Street or
Rocco's
for tacos or wings (Center Street + University). Closer to the venue is
Station 22 Cafe
where you can get your chicken and waffles and choose from an extensive drink collection (22 West Center).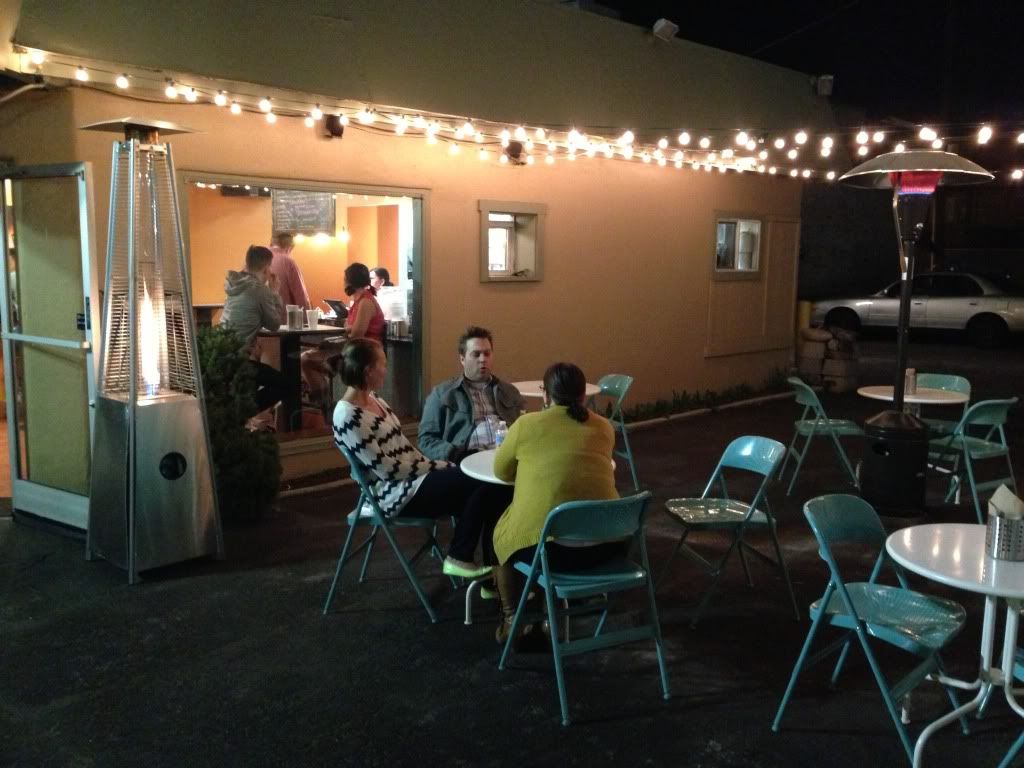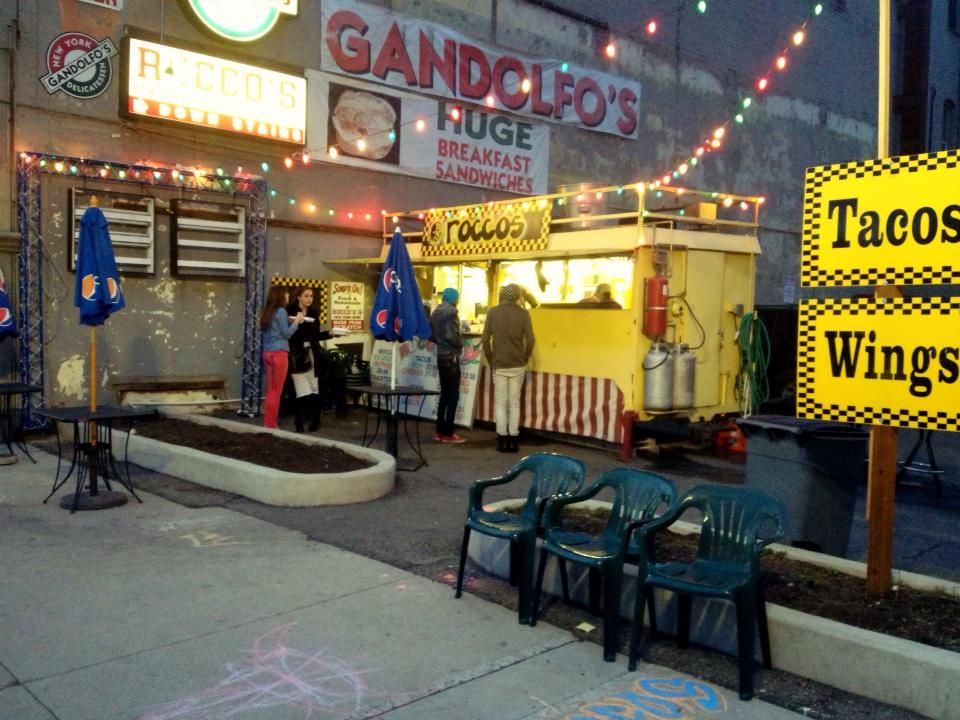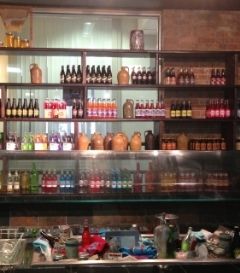 Who can we thank for a free show?
So glad you asked! We are currently teaming up with our friend
Mindy Gledhill
on a
PledgeMusic campaign
to raise funds for the concert series. If this project is funded we'll have a good start on fundraising for this year's season.
You can read all about that here.
But also, at the show we will be handing out flyers that look like this: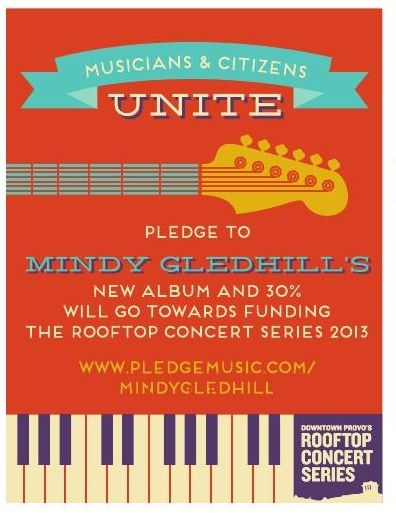 Please take your flyer, get a shake across the street at
Sammy's
(A DOLLAR OFF!) and go home and donate to keep the
Rooftop Concerts
free! And thank you!
We can't be there, where can we see the concert?
Again, so glad you asked! You can watch the Rooftop Concert Series in these ways:
If you're a Provo citizen you can watch on the government access
Channel 17
(live/rebroadcasted/OnDemand).
Channel 17 online
CJanekendrick.com
Rooftopconcertseries.com
I have another question and it is . . .?
. . . yes? Leave us a comment and we'll get right to you. Or you can:
tweet us
facebook us
AND NOW
follow us on
instagram
!
Thanks Provo! See you on the Rooftop tomorrow night!
Thank you for the use of your photos: Justin Hackworth, Tosh Metzger, Christopher Kendrick