Times Three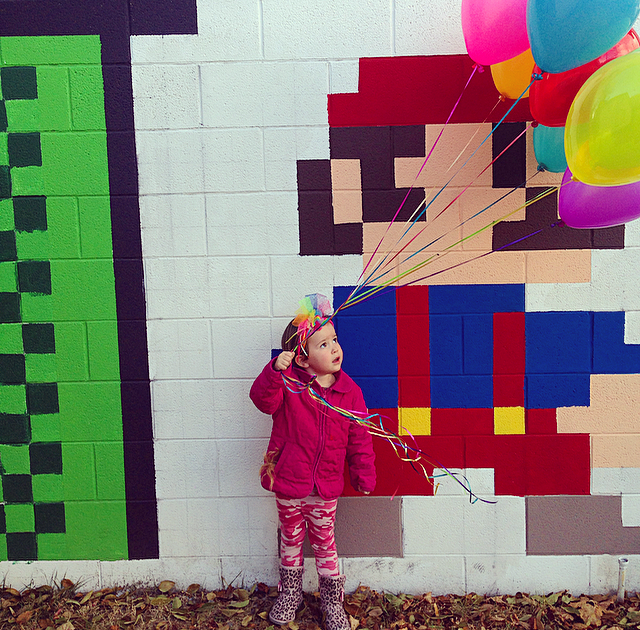 I'm up late reading
my twitter feed about the results in Ferguson. It's too late in fact, but I can't stop reading. I can't stop feeling sad. These past few months have been an intense education about a world of racism I never really knew about before. I am grateful I've learned about these issues from Kristen my neighbor who grew up in Ferguson and those who have written, tweeted and blogged about what is going on. I thank them for teaching me so I can teach my children.
Saint Louis is special to our family, and are hearts are broken.
But before I go to bed I want to write about Erin, it's her birthday today and I am thinking about her and this world she's growing up in.
This is what I want to say:
Last Saturday I promised I would take the kids to the pool if they cleaned the house with me. Faithfully (and not without tears, I assure you) they worked on each floor of the house until it was satisfactory. Then we went swimming.
When we got to the pool we noticed there was a shaggy-haired big kid running around in the area for small children. He was splashing kids, making them cry. He was kicking water in kid's faces. He'd laugh when his antics produced a shrieking reaction. But he also did it with a sort of skill that eluded his own parents. I kept watching and waiting for them to get involved, but they seemed pretty unaware.
So I started to speak up to him, but he was totally ignoring me. At one point he kicked water in my face while his little blond side-kick of a brother laughed. With my well-learned passive-aggressive attitude I stared the kid down while he stared at me back. That pleasantry lasted a few seconds before I had to ask myself what I was doing.
But then Ever needed me to adjust her goggles, which distracted me for a bit.
When I looked back up the boy was standing still for the first time since we arrived at the pool. He was staring at something with a puzzled look on his face. Then I saw Squish charging toward him, her short legs powering forward in the shallow water. Her little index finger was pointed right at the boy, her shoulders huffed with every stride, her brow was deep on her face, her brown eyes locked on her target. And though I couldn't hear what she was saying, there were some obvious stern words coming out of her mouth.
That boy started backing up as she got closer. She backed that boy right into a corner where he bumped up against his oblivious parents.
I ran over to Squishy and picked her up out of the water. Her face was flush with determination and grit.
"You ok?" I asked her.
But before she could answer, the other kids were thanking her for her bravery--like the munchkins to Dorothy after she landed on the Wicked Witch of the East. And then all together they roamed about the children's pool, free of the bully for evermore.
And tonight as I write this tribute to my three year old daughter on a historic, tragic day in America, it's my hope that she won't lose her sense of justice, that she'll always fight for what/who is right, that she will recognize her own prejudice and privilege and work to eradicate both.
And I hope she'll never, ever fear the bullies.
Happy Birthday Squish.