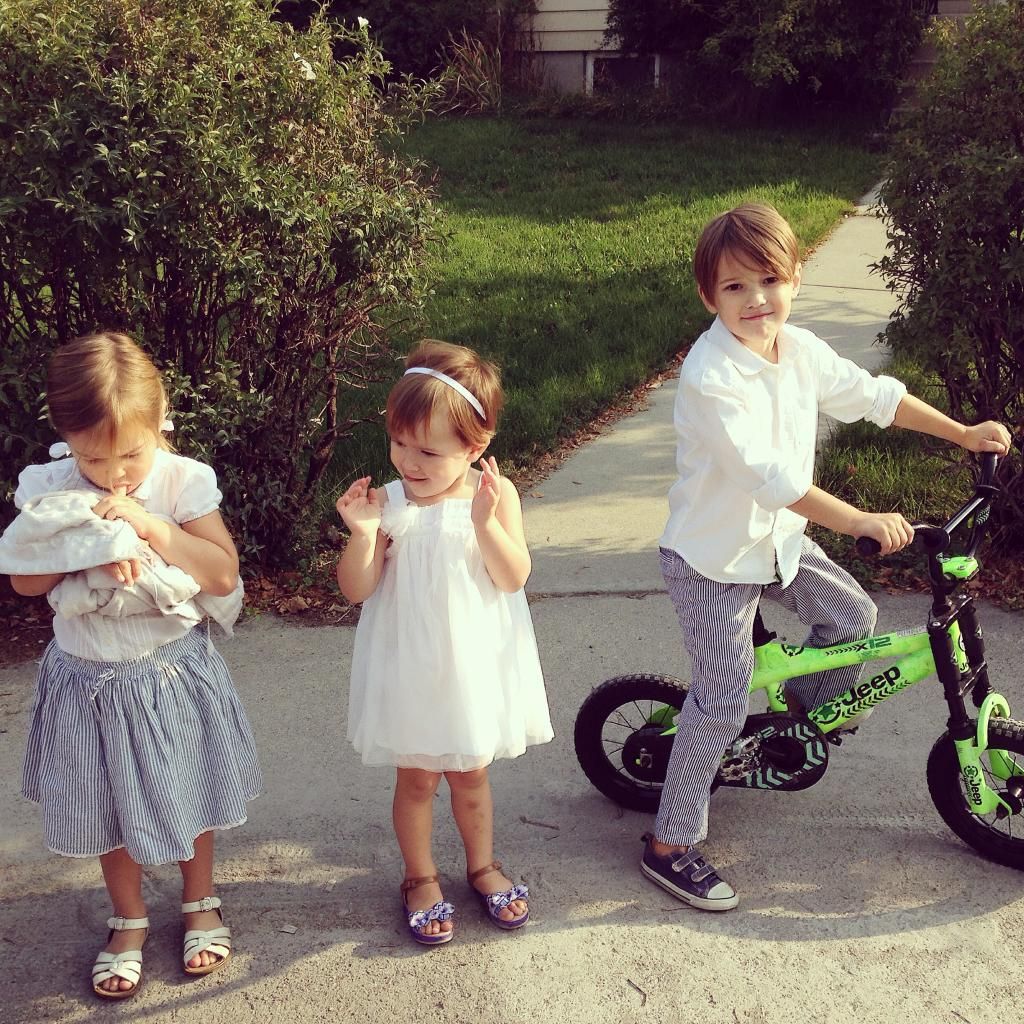 Yesterday for Labor Day
we labored.
We cleaned out all the closets, replacing cotton shorts with pants and brightly-colored leggings. Sleeveless items went back into containers to hibernate until next spring. Sandals disappeared and boots were called up. The seersucker pin-striped clothes the kids wore to church on Sunday were given a brief farewell.
We moved the baby out of our room and into the girls room where she will sleep in a crib at the foot of Erin's bed. We carried out the ancient mattress of a bed the two older girls slept in together, and each gave them their own twin bed. We won't miss nights where Ever wakes up complaining that Erin is kicking her while deep in sleep.
We dusted, vacuumed and repaired things around the house. We did laundry and cleaned all the sheets. Christopher mowed the back yard while I made dinner.
And when the house was cleaned, the sheets replaced, the beds made, we had dinner in the backyard and counted the trees on the mountain turning color. The girls picked apples off the bow of the neighbors tree that hangs heavy on our side of the back wall. Anson ate at least a half dozen meatballs and Iris kicked on the blanket on the lawn.
"Don't forget this moment," I told Christopher, "I think this is as lovely as life can get."
We put the kids in a hot bath, dressed them, read to them, and put them to bed each to their own clean spaces. When they were all asleep, Christopher and I, relaxed by watching Vh1's Top Twenty Countdown together and I professed my undying love for
Kiesza's Hideway
.
I fell asleep grateful that my usual end of August/beginning of September blues haven't hinted at a return. My brain capacity seems to be somewhat shallow, but I am happy.
So happy.