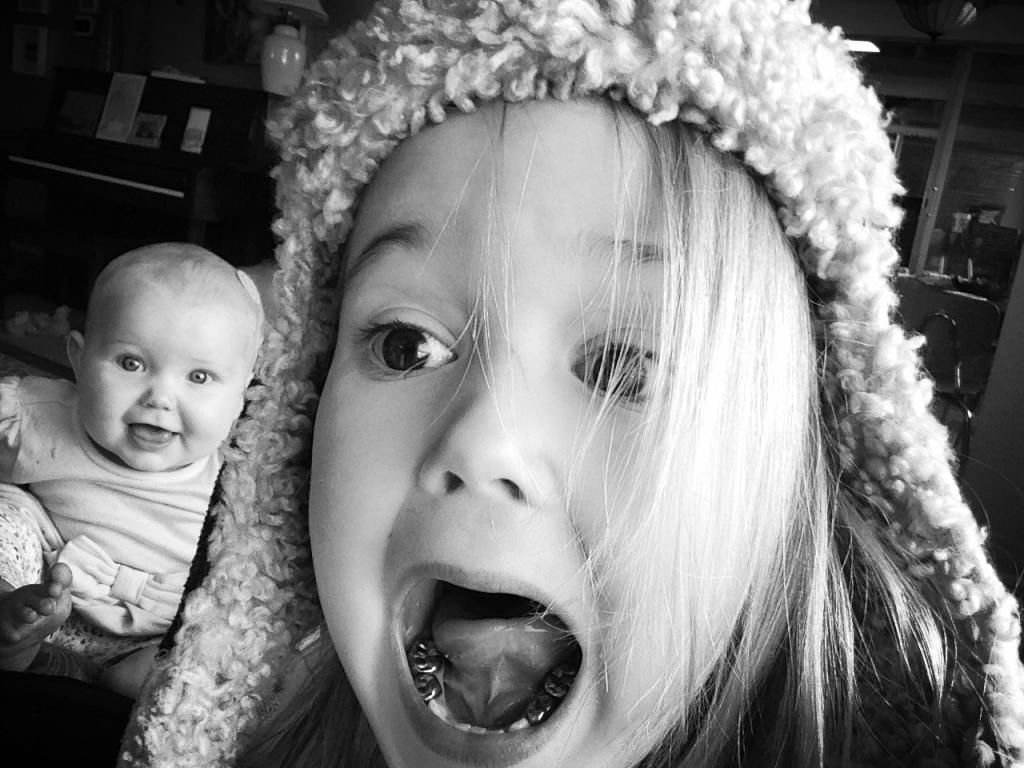 It was a mild summer,
I don't remember one day being unbearably hot.
But these last couples days have been sweltering. It may because I packed up the summer clothes and put them away so now we're hanging out in heat in knits and boots? Or it may just be hot.
I've been trying to drink extra water for my full-time job as a wet nurse. My water bottle is a holy relic around here. I know where it is at all times. It comes with a protective order against my children: I share all my time. I share my body. I share my mind. But I DO NOT SHARE MY WATER. GET YOUR OWN.
So my kids have learned to go often to the fridge with cups of their own to fill. And yesterday as we were finishing dinner Christopher asked Ever if he could have a sip of her water. For a moment I thought she would repeat my mantra to him (which would've made me proud in a way and maybe guilty in another) but instead she said "Well, ok but first I have to say a prayer that your germs won't get on the cup when you take a drink."
And Christopher said, "Ok," and he bowed his head as Ever said, "Dear Heavenly Father, please don't let my dad's germs get on the cup or in the water when I share my drink with him. In the name of Jesus Christ. Amen.'
Then she took a big, puffy, faithful deep breath and handed her cup to Christopher.
He took a little taste and handed it back to her with a "thank you."
Then we watched her finish her drink and dinner with the most pleased smile on her face. Christopher and I looked at each other amused, but shrugging. Like, how do we explain this to her?
"I am going to be a germ scientist one day, " she said sliding off her chair with her plate in hand headed to the kitchen sink.
Maybe she'll be one of those anomalies for whom science and faith are completely compatible?
Having children is the best.