Get Off of My (thunder) Cloud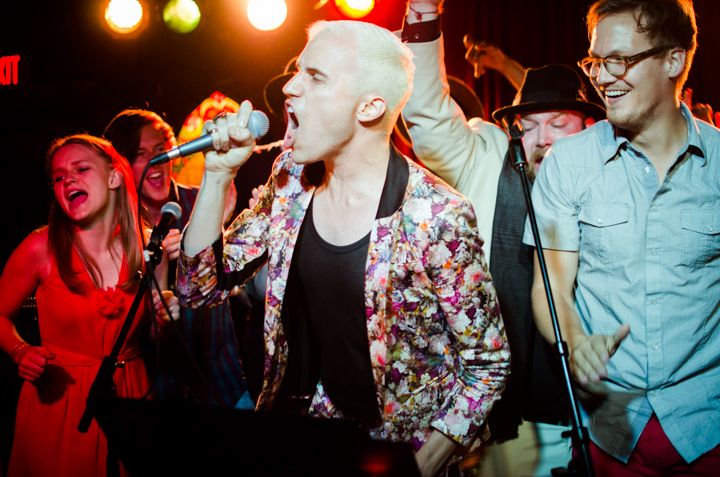 photo by Chelsie Clarke
I guess it's true,
you can't always get what you want.
Friday night brought the most torrential, unrelenting storm of the season. It didn't just rain, it baptized our town in water and continually confirmed with lightning. On the
Rooftop
we were reduced to humbled humans, our hands on our useless heads, wondering if our prayers were being heard.
Then we packed up and took our show on the road to
Velour
where we entertained a small percentage of our original audience, but gave them a night worth remembering. Twice, in fact. I mean, look at that photo from the stage above,
Kiki from the Hollering Pines
,
Scott Vance from The New Electric Sound
(and
The Moth & the Flame
),
Tyler Glenn from Neon Trees
,
Ryan Innes
,
Stuart Maxfield from Fictionist
and the hats of
Ryan Tanner
and
Joshua James
.
You can't always get what you want, but sometimes you just might find you get what you need.
This is what we need here in Provo--a mix of magic in the skies and rock and roll, hot nights in crowded music galleries with bouncing babies, young loves and the parents who remember Mick Jagger. We need a little of James Valentine from
Maroon 5
on the guitar and Joshua James in the sweaty audience and Ryan Innes taking everyone to church as the rain douses the desert outside.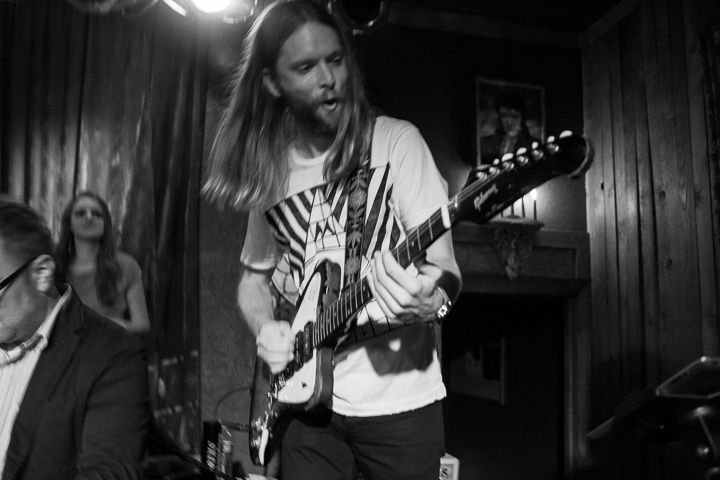 top photos by Justin Hackworth & last two by Chelsie Clark
And you know, I've been working really hard at learning to surrender control. I couldn't control the rain on Friday night, I had to acknowledge that it is what it is. A rainstorm blew over our big plans and sent us reshaped into a little, beautiful venue. But all this work to give up perfection paid off on Friday night. I was able to let it all go, and see the grace in a community coming together.
I think I might be getting better.
photo by Justin Hackworth
For more photos of the night and a poetic review, go here and here.
Thanks to the McKeon Sisters for styling my 60's-ethereal-flower-child-look! So fun!