In the Nursery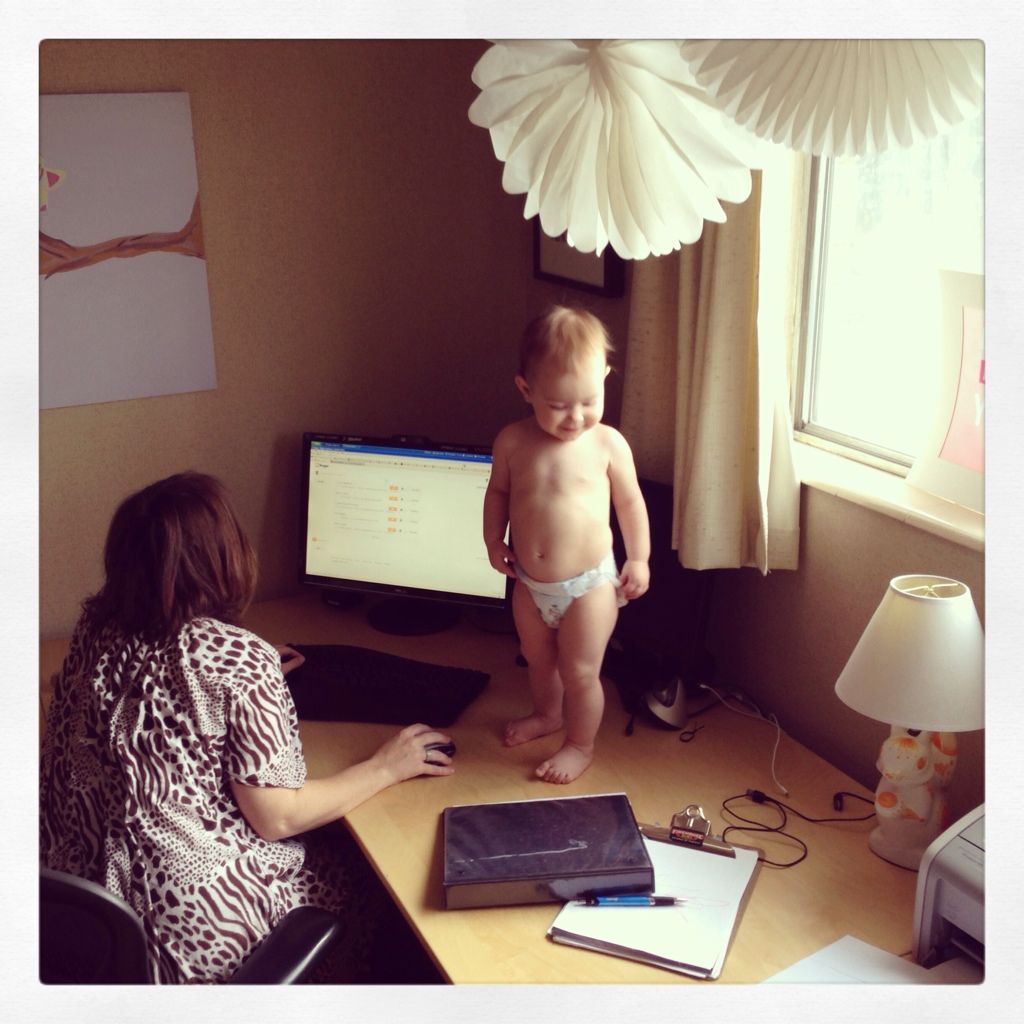 We moved the office into the nursery.
The nursery is gone.
To write in the previous office--in the underbelly of our Retro House--deep in the sub-basement covered in slate-like stone walls was becoming an impossible trick of the mind. Make my writing space sacred, Terry Tempest Williams taught me. And it wasn't, not down in there in the dark where my world of little feet and full lungs danced and screamed on top of me.
So in this room where I've rocked and nursed my babies, I now rock and nurse words. And I'm trying to not make this a statement about my future fertility, it's just that the time was right. Now this room is my own nursery. Down the hallway my babies sleep together--the two oldest in a shared bed and the baby in her crib, in the corner by the dollhouse. A room where they laugh and cry each other to sleep every night. And I sometimes I believe in the romance of it and sometimes it drives in me crazy.
But in the mornings they find me here, writing. They climb on the desk or steam-roll over the wispy rug and some days (most days) I don't get much done, but I've decided it's their noisy, restless presence that makes the writing space sacred.
I am working on allowing all the parts of me to play together--the mother, the writer, the wife, the activist. Who had this idea of compartmentalizing womanhood? I believe in the act of bleeding lines, we are many things all at once--even in dormancy. And if I were to have another baby, the writer could make room for the nurse and the crib, and together we'd write and cry and figure out life.
In that way, I suppose, it will always be a nursery.
And in that way, it's always been an office.
Please come! Women coming together to support women and education--no greater cause! No tickets or registration required! Bring your daughters! Bring your friends! Bring chocolate-covered cinnamon bears you bought at the candy counter in the bookstore!