We're Just Happy To Be Here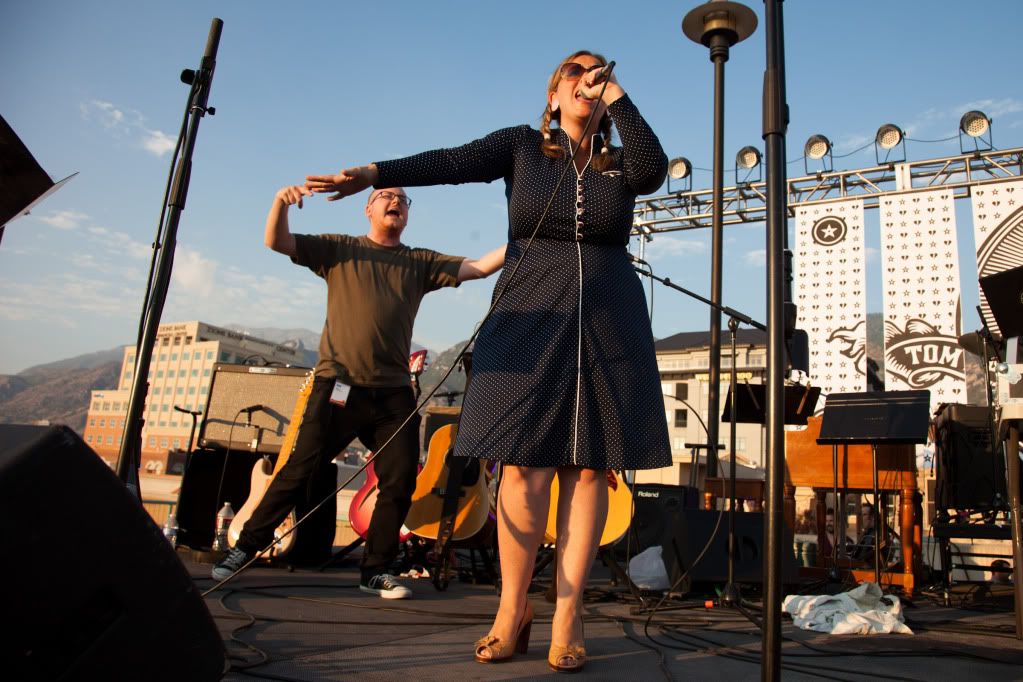 Gangsta Signs on the Rooftop Stage with the Everyman Chance Lewis. Photo by JHack.
How I ever believed marriage and children
was the end of a wild life is beyond me. No, it appears the more I live, the longer I am married, the more children I have the more I find myself living out the craziest of sequences. I do things I never thought I'd ever do.
Let's take for example the time I was messing around with my nieces in
this vlog
and I started to sing a song I made up in my head called Gangsta Signs. And then the next night I was on a date with my husband and record producer
Scott Wiley
and Rooftop Concert CEO
Sarah Wiley
and at the end of the date we pull up to our house and Scott says, "I have something for you," and it's Gangsta Signs fully produced with a track by 100 Block MC
Chance Lewis
and Provo's Beloved Baby Brother
Gilbert Cisneros
with the funky sounds of producer
Nate Pyfer
. I was screaming in the backseat.
You want to hear my single? Alright.
Gangsta Signs with C. Jane, Chance Lewis, Gilbro, Pyf Daddy and Wiley Cyrus
But, BUT, but the thing is Chance, and his partner in crime
Apt
, became really great friends of mine over time. And I was surprised to find that Provo's most eclectic, passionate, hip-hop frontmen were some of the nicest dudes I have ever met. So nice, and very hilarious.
And then in a fate I never could have imagined Chance and Apt invited me and Gilbro on the Rooftop Concert Stage to
perform Gangsta Signs
and I thought my family would die but I got a text from Lucy right after saying, "Actually, not bad!"
Me, Chance, DJ Skratchmo and Apt. Credit JHack.
(But heaven knows I can't watch the playback, yikes! What was I thinking? Dear Posterity, don't watch!)
So now here we are, and my friend Chance is releasing his album
We're Just Happy To Be Here
next week at
Muse 12.12.12
and I'm so proud of him and his team of good guys. It's a really entertaining album with generous nods to Provo's 100 Block and super successful music scene.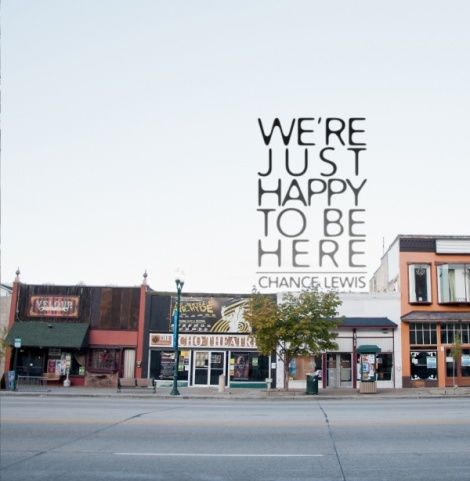 You need some new tracks for your half-marathon? Need a new dance track? Want to have a party right here in your chair? Need some GET UP AND GO music? The children need to shake it in the kitchen?
Check this one out
(get ready to jump):
Anyone But You-- Chance Lewis feat. Q1, Cody Rigby and Apt
This is all to say, if this is what I get for conforming to marriage and children I AM GOING TO KEEP ON CONFORMING. We'll see what is next in the bizarre world of home and adventure...
Thanks for the chance, Chance! Success Brother!