Women & Children & Art & Angels
I ended
yesterday's post
with me walking out the door. In total truth, it took me weeks to actually make the move complete. In the Mormon experience there were lots of meetings with our bishop where we were mostly counseled to stay together and work it out--until finally my bishop agreed I should get out. But that conclusion came after I was living with my parents, back in my old house. Once I knew it was time to leave I made that my absolute intention. Most of all, I was lucky I had a safe place to go to rebuild my life and start all over.
I realize for many women and children they don't have a place like I did and their fear is real and their desired for protection for their children is adamant. For years I have watched my friend
Justin Hackworth
give the proceeds of his
30 Strangers Project
to
The Women and Children in Crisis Center
and this year I am joining artist
J. Kirk Richards
in giving too.
The Women and Children in Crisis Center
provides a caring, advocating, safe, and educationally based environment for survivors of domestic violence and sexual assault. Survivors of domestic violence and their children can find food, shelter and support for up to 30 days. There are opportunities for group counseling, education, children's support groups as well as housing, employment, safety and legal counseling. This center in particular serves our community here in Provo and the adjoining counties.
Kirk has painted twelve angels and is auctioning them off on his
Fine Art Blog
. 100% of the proceeds from the
single painting
that sells for the highest amount will be donated to
The Women in Children in Crisis Center
. The paintings evoke Christmas imagery and would make for a gorgeous gift or a brilliant addition to a Christmas collection. Personally, I would have mine up all year long.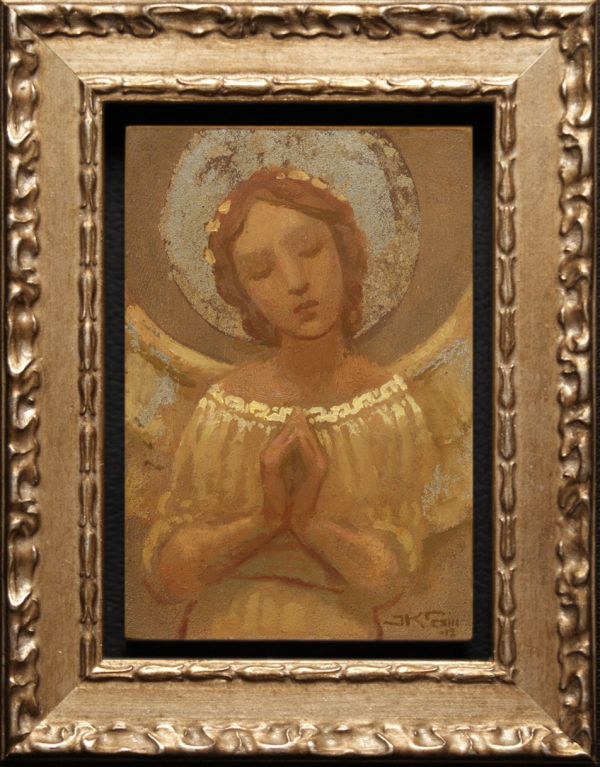 (Speaking of Christmas collections, you will want to check out Kirk's gorgeous book
The Nativity
. It's all original artwork paired with prose from the bible about the birth of Christ. I don't think I've ever seen anything like it, it's earthy and sacred, golden and bright. And only $22.49--which seems like an incredible price for such a beautiful book.
See it here.)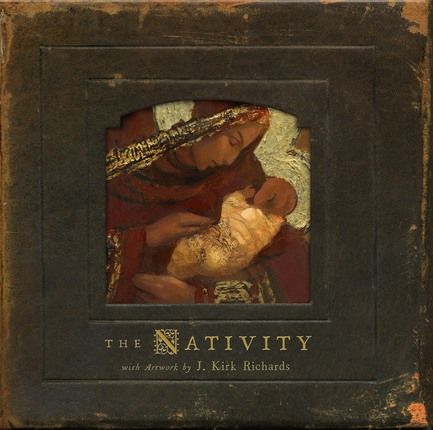 Please help us give this season to women and children who need shelter and protection. Consider bidding on a painting if you are in the financial situation to do so. Thank you for reading my story, and thank you for making cruelty personal. It is personal, and it affects all of us.
Follow the auction and view the paintings here!
Kirk let me watch one the time lapse paintings and we had a conversation about it wherein I talk really quietly which is a absolute first in the story of my lifetime.
You can watch that here:
Love,
C. Jane