June 30, 2012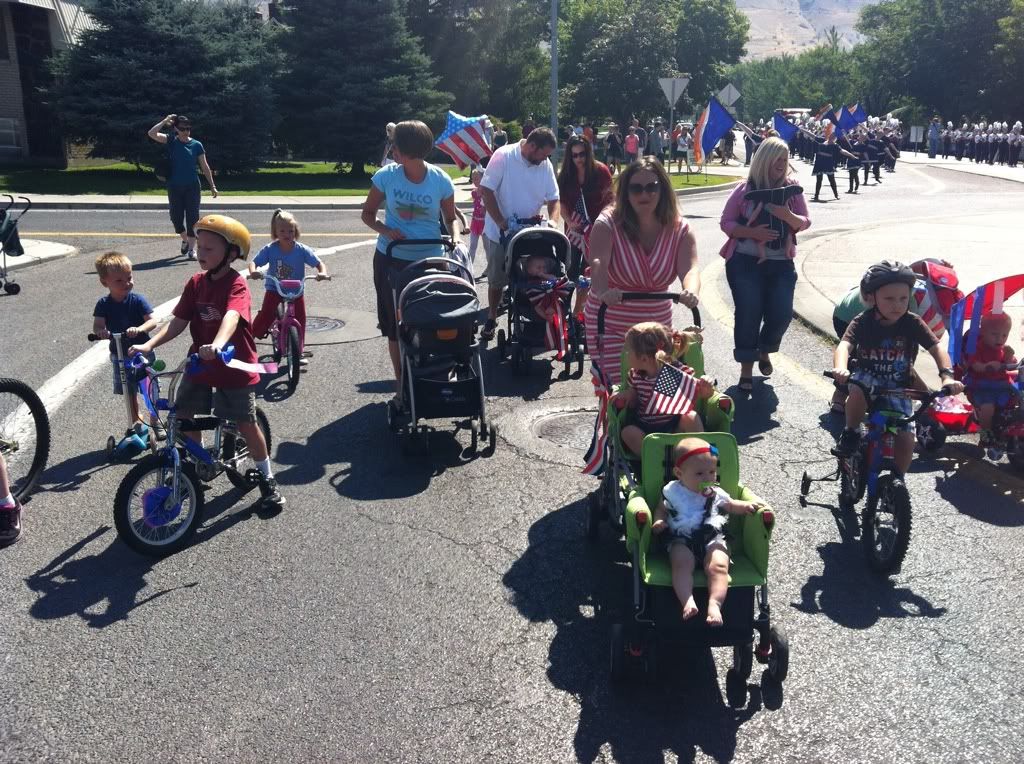 If you've never been to Provo on the Fourth of July
you might not understand the intensity of celebration. Provo's Freedom Festival (actual name: America's Freedom Festival) is a whole entity unto itself. There is an advisory board boasting Donny Osmond, Steve Young, Stephen Covey and Orrin Hatch (apparently no women celebrities were interested?), a board of trustees with a president, an executive board and a paid administration and twenty-nine committee chairs. Baby contests, parades, softball tournaments, golf extravaganzas, colonial fests, freedom runs, freedom days arts and crafts fair, awards gala and on and on and on. PROVO IS SERIOUS.
I grew up thinking it really was
America's
FREEDOM FESTIVAL and that was how we got such big names like David Hasselhof and Mary Hart to host our Stadium of Fire concert with fireworks and performers like, well, the Osmonds and Wayne Newton.
Now I sort of see it as a mid-size town's effort to put together a glorified small town's celebration--an attempt at high brow beauty queens and carny rides. I know some people love it just as it is, with the corny cliches, I personally dream bigger for Provo. I wish all those 300,000 parade attendees could see what we've made of Provo on First Friday's Downtown--showcasing Provo as a birthplace for culture, art, music, food, dance and theater.
And yet, the one thing AMERICA'S FREEDOM FESTIVAL does with perfection is its Children's Parade. It's show-up-and-go affair, everyone is welcome, costumes are encouraged and it ends with Popsicles in the shade of the County Courthouse. Provo High and Timpview High bands serenade as you march down Center Street and good neighbors show up to wave from their seats in the shade. I love it so much I support it with an evangelical passion and my parcel of red, white and blue baby patriots.
So thank you AMERICA'S FREEDOM FESTIVAL for this morning.
Let the party begin.