My Life Story: The Early History of My Body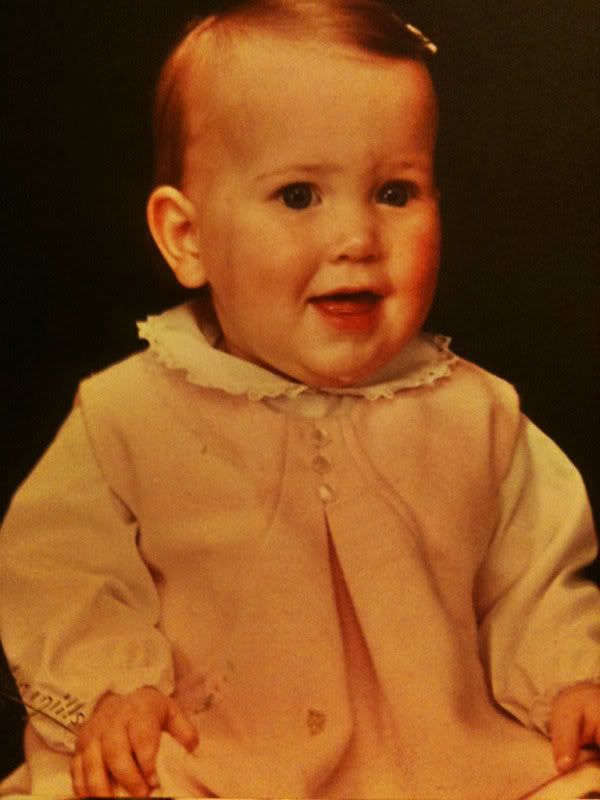 My mother wrote my baby book
as if it were me. About my body she wrote:
At birth, "I have a
round face
,
round body
, blue eyes, light hair. I'm a good nurser and
I'm getting fat
on Mommy's good milk."
Few months old, "I have
colic or something
. I cry all the time! Especially in the evening. Mom and Dad have to turn on the hair dryer to make noise so I can fall asleep.
I am Mom's first 'naughty' baby.
"
At two, "When I turned two
I got real chubby.
I love bread, sweets and all things that
make me fat!
"
At three, "One side of my face has weaker muscles than the other side but other than that and
my fatty body
I am perfect!"
At four, "I have been a healthy girl this year, Mom says
my only problem now is my weight
!"
At five, "Well,
my weight has come down
, but
my face is still round
. I am healthy girl and I never get sick."
At six, "I'm a picky eater but I'm getting better.
I'm still chubby in the face
but I am
slimming down
everywhere else. I LOVE TO EAT!"
At seven, "Mom is telling me to
watch my diet
. I really like fattening foods and I don't like meat."
At eight, "I'm losing
my baby fat
."
At ten, "I'm on my way to becoming a young lady! I am a real
sweet tooth
and always look forward to good things to eat."
Growing up my brothers called me
Tubby
. I assumed it was after my love of tub time (it was NOT because I loved tub time). My aunts and uncles called me
Tooney
due to my uncanny resemblance of
Petunia Pig
.
My mother recorded my weight yearly.
I just checked childhood growth charts for weight to see how fat I really was.
I was always within a few pounds of average.