Provo Flavor: Lower Lights & Neon Trees Together/Countdown Day Two!
For a great cause!
(Kids are encourage to attend!)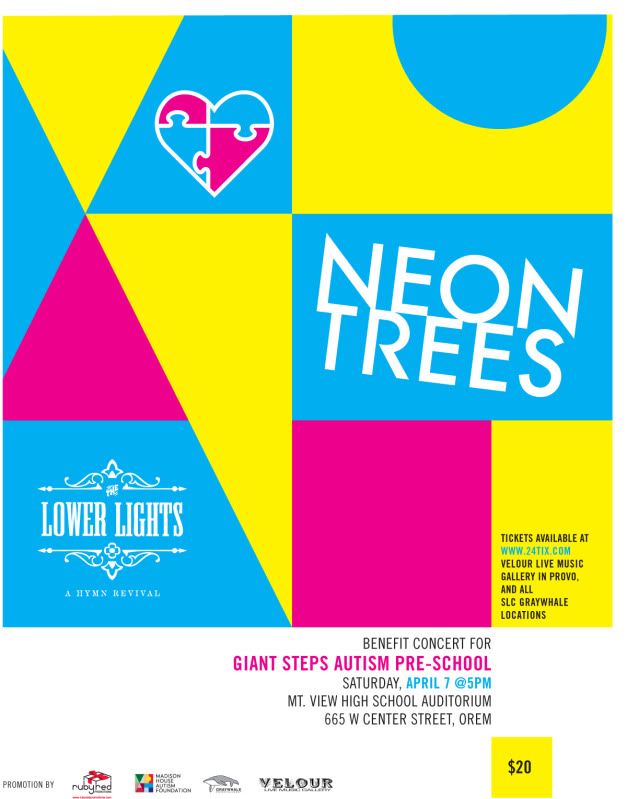 p.s. one of my favorite photos that pertains to this post:
Corey Fox of
Velour
, Me of Pregnancyville, Tyler of
Neon Trees
, Sarah of
The Lower Lights
,
downtown Provo Summer of 2010.
Taken by
Trevor Christensen
.
2 more days until I start writing my memoir on this blog.