Thank Yous: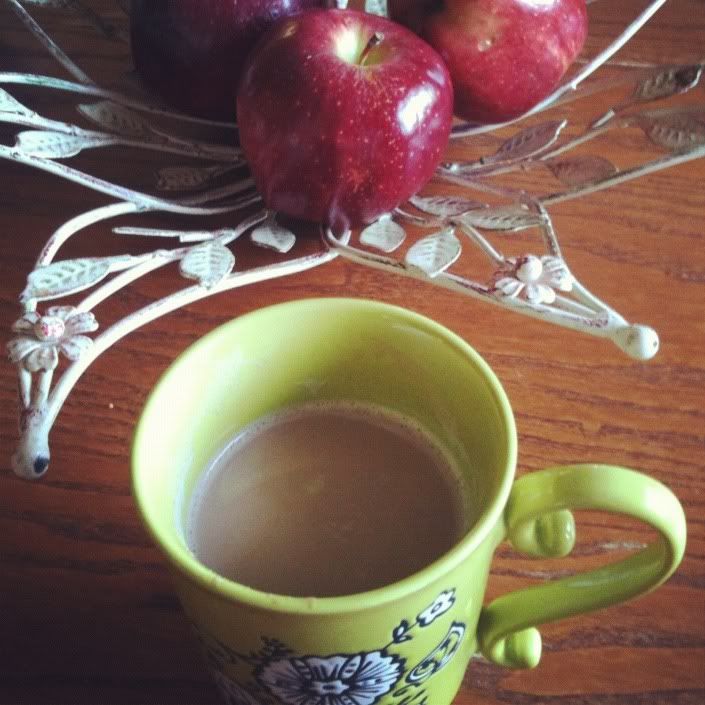 Thanks
La Yen
for sending us your hot chocolate maker. It's sorta like having my own Starbucks at home. I like to dump a little Milo in mine (the Australians send it to me, along with those melty Tam Tams--SLAM!) and we sip and savor the mornings (as you read : sip and savor, think of my lisp). Maybe one day you could drive up from El Paso and join us for breakfast. What? It's practically a hop, skip and border crossing.
(EP
is
in Mexico right?)
And thank baby Jody for us too. He was patient enough to wait in the hospital while you took a trip to the post office. Cutie face.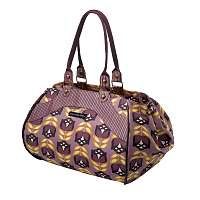 Thank you Korie
from
Petunia Pickle Bottom
for always spoiling me and my babies to rotten bits. To come home and see a refrigerator box full of prizes was just what my little heart needed this week. Could you do one more thing? Could you please pray that I will get a vacation soon so I can use my weekender bag? Is that too much to ask?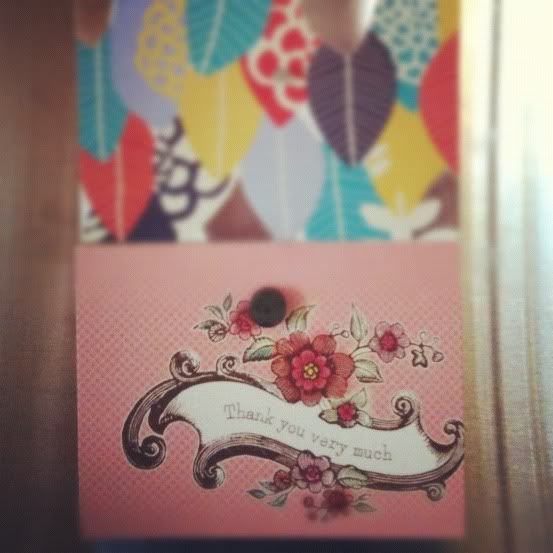 Thank you Erin,
a reader who took the time to find my PO BOX to send me a sweet note in the snail mail. You know,
Saint Nie Nie
is the one who runs that BOX and sometimes she stops by to grace me with something that had my name on it. I was so touched to get your kind words--so much so it's posted on my fridge. It also inspired me to reach out to those who have brought ideas into my life and made me proud to be who I am. It's timely how these things work: you wrote it in November but I recieved on the day I needed it most. (Saint Nie Nie needs to hire some elves...)
p.s. My Erin Caroline tells me her fellow Erins rule the world?
Is that true?
Cue:
maniacal laughing:
Goals for this week:
1. Get a head massage.
After all the damage I have done to my brain trying to write, I am sure my thinker muscles could use a good touch. Call: a super niece, ask for a head massage trade for treats.
2. Finish this book.
(SO HELP ME! One day I'll write about how this was the most difficult thing I have ever done in my life.
If
I live to tell the tale...)
3. Allow myself a Don't Be Stupid walk
around the block every time I start feeding my emotions with curt comparisons and/or feeding my body with mounds of Nutella on merciless graham crackers.
My craft projects:
(I stuffed glitter in their navels)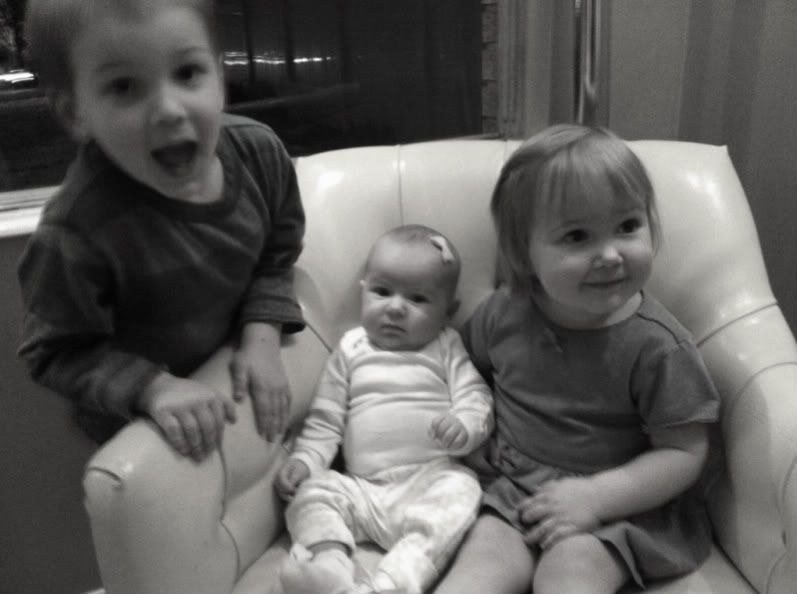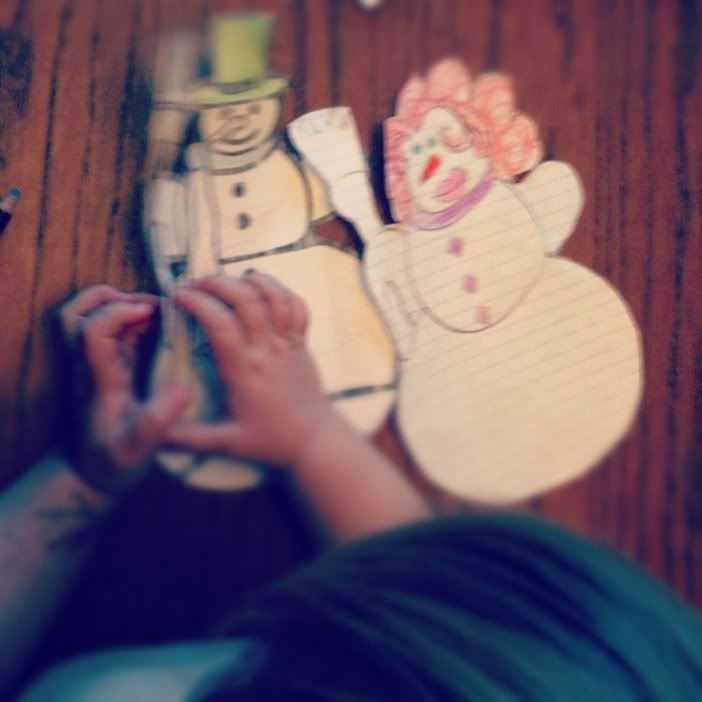 Also,
paper doll snowpeople cause there's not enough snow to build a real one.
(As if I'd actually go out and build one if there were--puff, ugh, burr--not my field of expertise).
And yes, you can call Mrs. Snowoman "HOT LIPS" she gets it all the time, but Mr. Snowman thinks she's bright and intelligent and virtuous and vibrant and, yes, a good kisser.
Ever likes to make Mr. Snowman and HOT LIPS kiss. Like this: mmmmmmmm.
Someone has been staring at me as I wrote this post:
Cue:
tired eyes.
Good night!
OH!
after some good feedback with an Instagram audience (cjanekendrick) I am going to start a random feature on here called,
Things That Happened While I Was Nursing
, do you have a photo to submit?
Email me cjanemail @ gmail .com (yes, I am serious).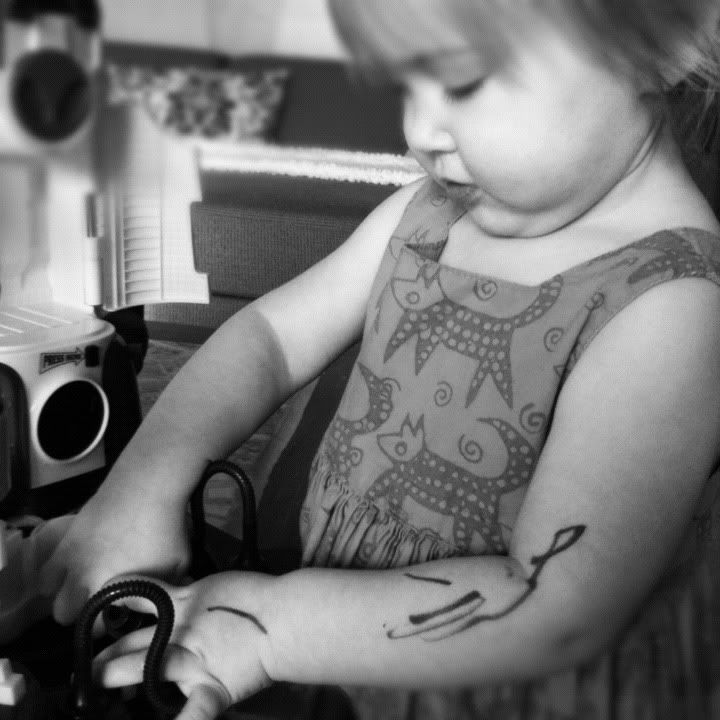 Snakies On My Arm, by Ever Jane.
this month I've decided to write a book while simultaneously breastfeeding my baby and battling the postpartum blues. should be a blast. stay tuned.