Chapter One, I Was Born in a Plastic Pool in the Den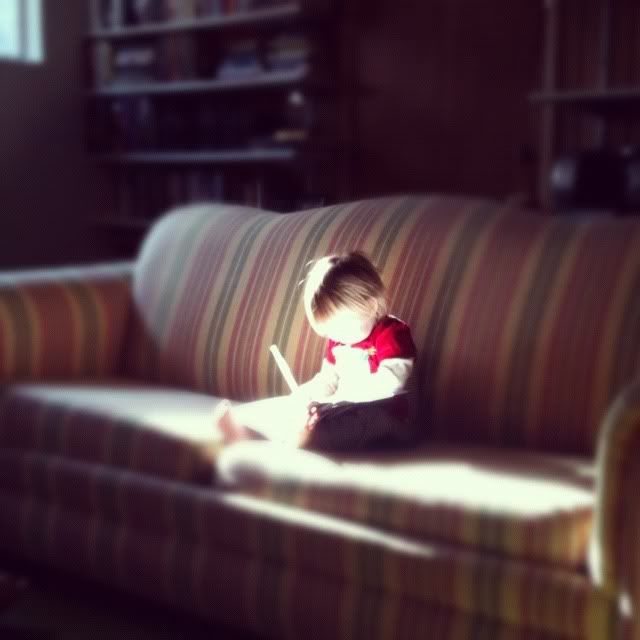 Ever has decided
to write her memoir along with me.
We're thinking we could sell both our books together as a box set.
Look for chapters How I Daily Defeat Wrestle Attacks from My Older Brother, The Day My Mother Accidentally Let Go of the Stroller on a Hill and I Went Rolling Down the Street and Landed in a Ditch, How I Eventually Helped My Mom Get Over Her Guilt About Accidentally Letting Go Of the Stroller, Why I Became Addicted to Blanky and Bananas, and The Many Ways I Charm the Pants Off Everyone I Meet.
Due out in August. Preorder on your plastic cell phones and rubber laptops.
this month I've decided to write a book while simultaneously breastfeeding my baby and battling the postpartum blues. should be a blast. stay tuned.