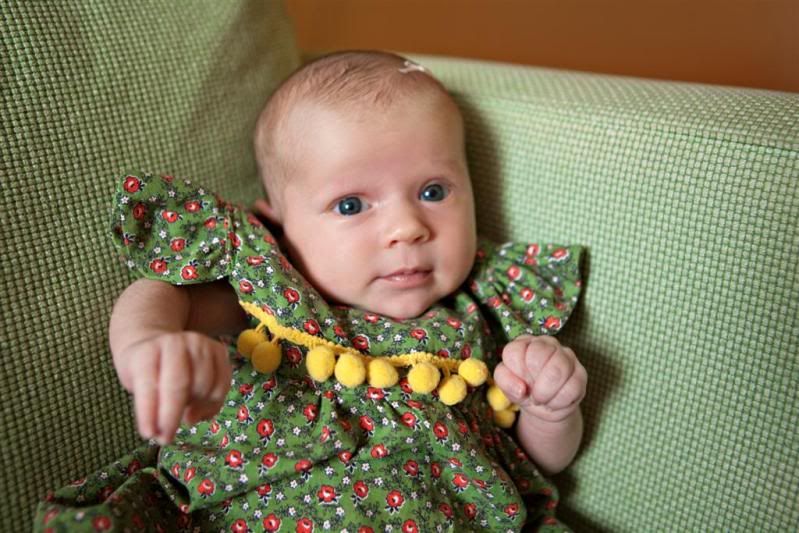 I found the perfect postpartum outfit,
accessible for nursing and hip (ish) and perfectly in line with Reachel Bagley's
rules for post birth dressing
.It's called a muu muu top.
One day while wondering what I was going to wear for the rest of my life (not the rest of my life, I'm being dramatic) I lamented the loss of my muu muus. I had put them away in the closet downstairs because muu muus are not easy access for the nursing mother. But as I stood in wonderment I thought about those muu muus and had a great idea.
I asked Chup to severly hem them for me. We marked them about mid-thigh and he took them downstairs and in about an hour I had the perfect top. I mean, THE PERFECT TOP. Flowy, breezy and hot-flash acceptable. I wear them with leggings or jeans or heck, jeggings, and boots. And now I crave going out second hand shopping so I can make more.
I'd show a picture here, but I think Erin in her first muu muu is definitely eight or ten times cuter than me in my muu muu top. So just know, I'm pleased with myself.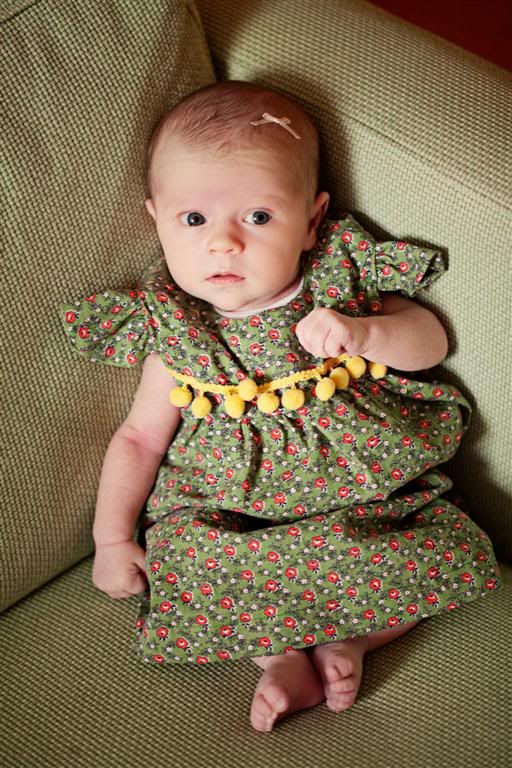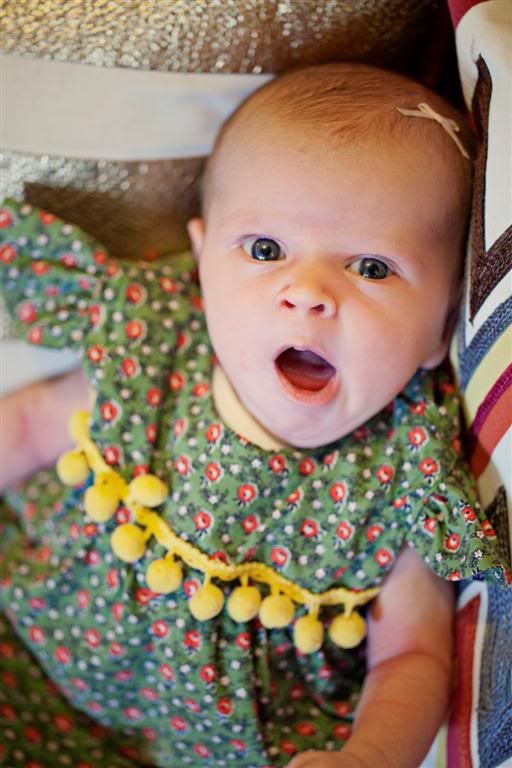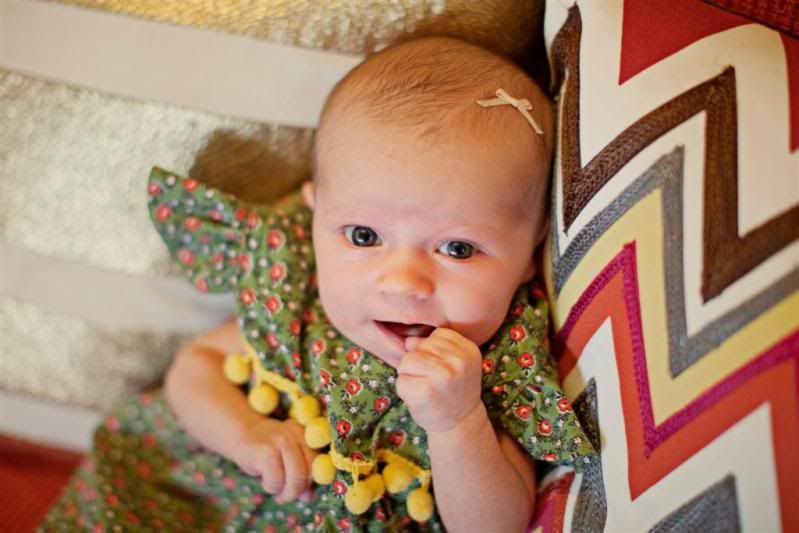 Erin's first muu muu made for her by
Little Red Wren
.
Photos by the incomparable
Wendy of Blue Lily
.