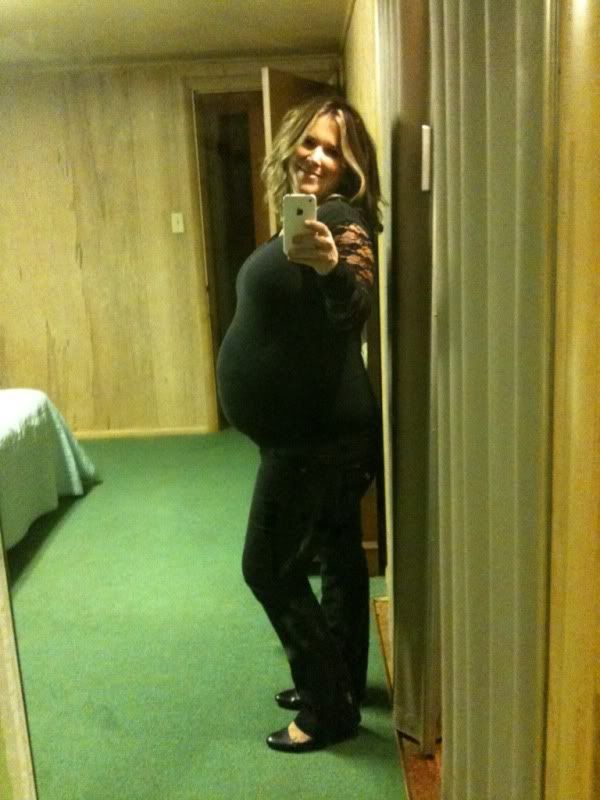 Date night: dressing in our basement-Brady-Bunch-inspired guest bedroom.
Lacy Halftee makes a second appearance.
Still feeling good.
Went on a date with
Sarah
late last night.
First we went to
Sammy's
where one can purchase a C. Jane burger, fresh cut fries and pie shakes.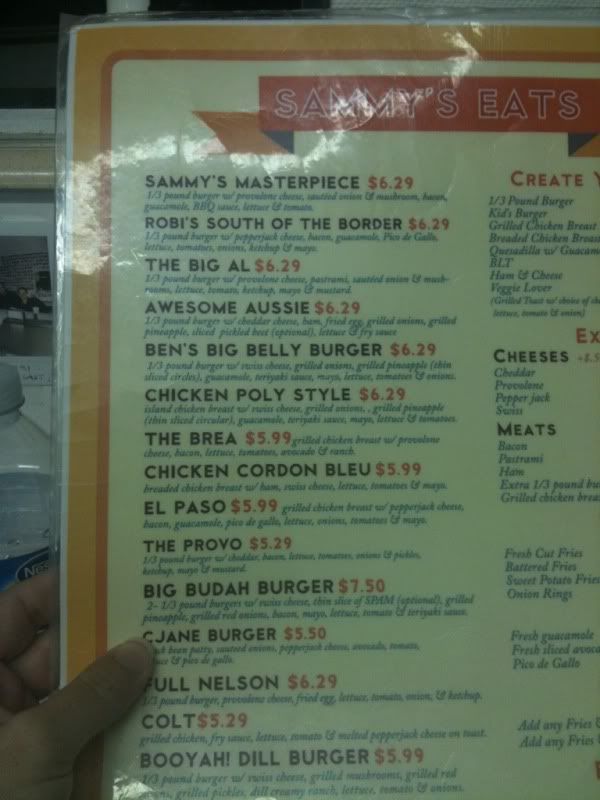 (C. Jane a veggie burger health fans!)
Then we headed over to
Velour
to catch
The Moth & the Flame
show. Scott Wiley (Sarah's husband) was playing bass with them for the evening. We were able to catch a few songs from
Book on Tapeworm
--the opening act--as well.
I tell you what, that was an amazing show. The music was so beautiful I slipped into a late-pregnancy coma of live music ecstasy. I was only sorry Chup wasn't with me, this music reminds me of him, his moody dramatic side that I find so dreamy.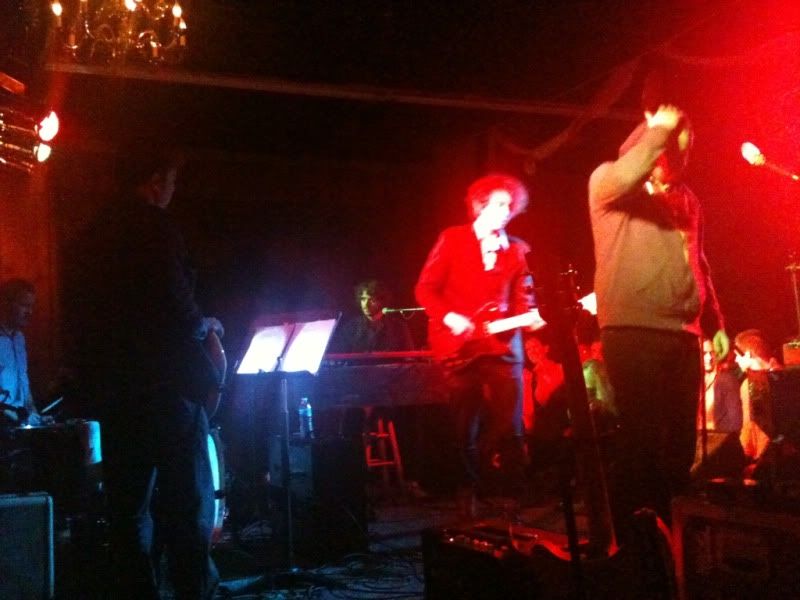 Only to be awakened by Nate on the megaphone.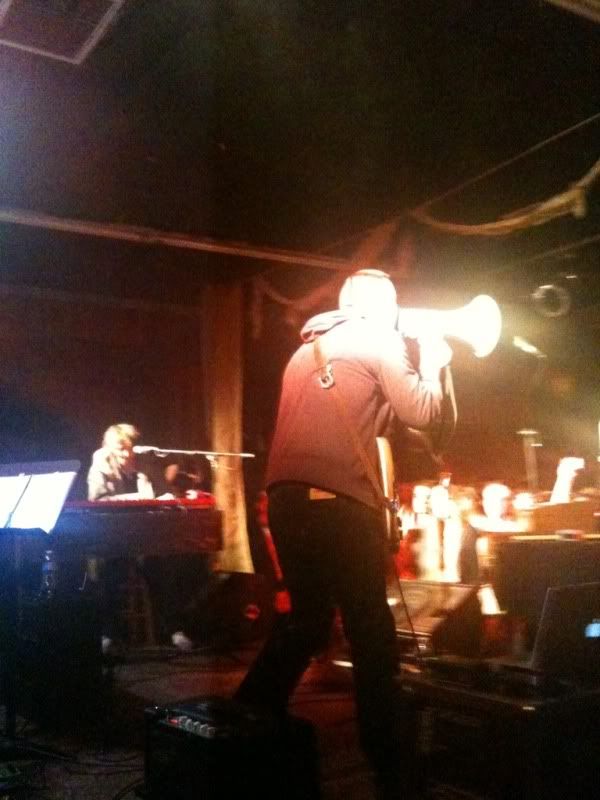 I desperately wanted to buy the cd at the end of the night but because they had played previously to a sold out crowd on Friday (and had to add this Monday night concert to accommodate more fans) they had gone through hundreds of cds and there were none left to be bought.
I guess I won't have this baby until I can get my hands on a cd. The whole night I said to myself, this is my labor music. THIS IS IT.
Occidental Saloon, The Moth & the Flame