I Saw The Light
Want to donate to the Rooftop Concert Series 2012? Click HERE!
The first thing you should know
is that I ate a lot of chocolate. Bad chocolate. The kind of chocolate that is only borderline cocoa, but mostly wax. And I ate it all day long as I looked out my window at the rain.
How is this last Rooftop Concert going to go? Will anyone show? Should we cancel?
And it was so cold too. Cold and wet. At some point Chup and I drove down to the venue to see how the set up was carrying on. We found everyone huddled under the canopy tents, shrouded in rain gear and looking hopeless.
If we go under the parking garage like we said we would, is the sound going to be okay? Will it make a comfortable fit for a crowd? How will we move all those cars that have already parked in their spaces for the day? ANd how long will it take to take all the equipment and start the set up all over again?
I was so stressed about it I actually told Chup I had to go shopping. I had exhausted my ability to inhale more chocolate and so I upgraded my disorder from stress eating to retail therapy.
Boots. A nice new pair of boots or a sparkly shirt should do the trick.
But while at the mall we'd pass by shops and see the rain coming down constantly outside. I purchased a flesh-colored sparkly shirt, I tried on a couple pairs of boots, but still I felt a panic.
Then Sarah Wiley texted me, "We're moving down. We're moving all the cars. We're doing this."
Which meant that she had hunted down, located and asked all the owners of the cars in the parking garage to move their cars because we had a concert to put on. Have I told you how incredible she is? By the time I arrived on scene we had ourselves a venue.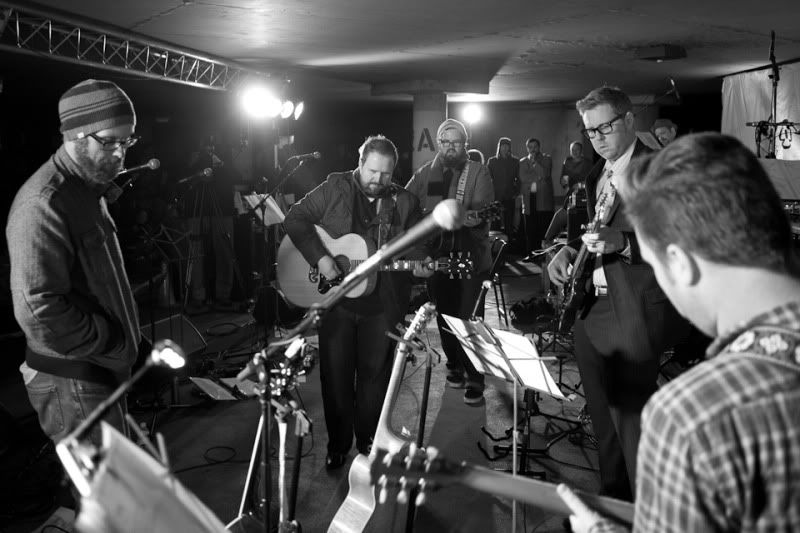 Which solved our first problem, our second problem?
Would you show up?
Oh heck yes you did: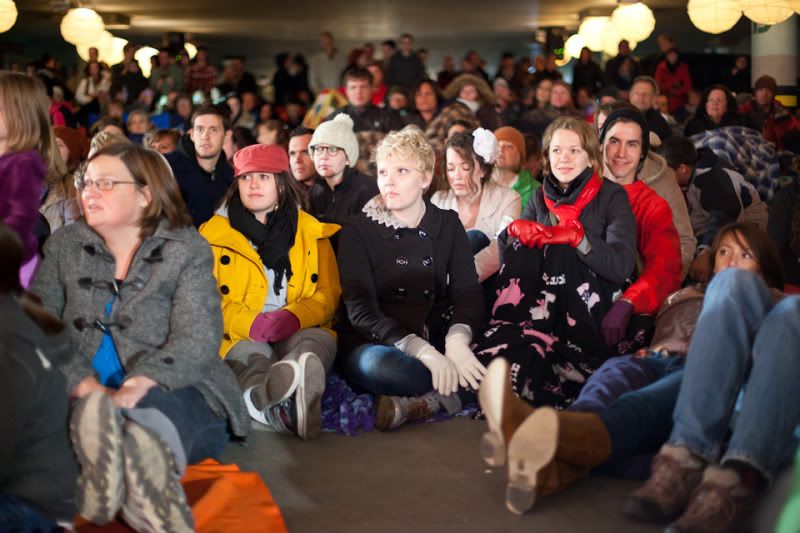 I could have cuddled with all of you.
And though we were forced to start later, we still enjoyed a few tunes from that dazzling
Stephanie Mabey: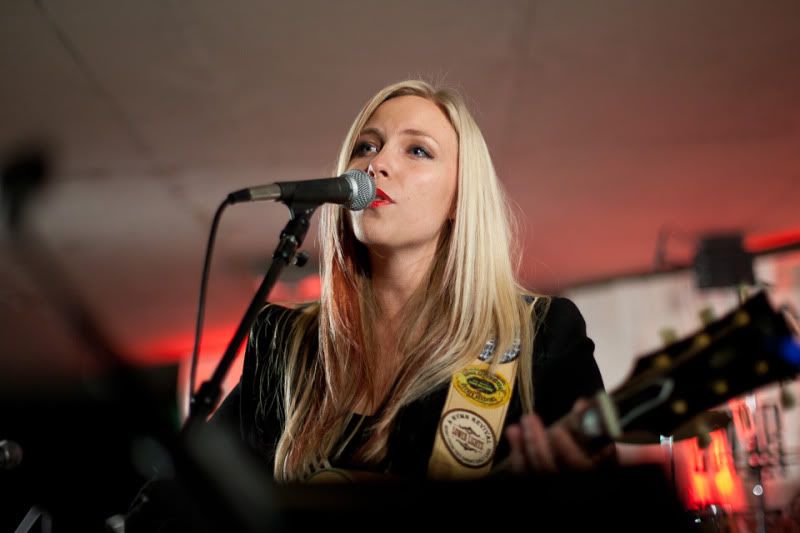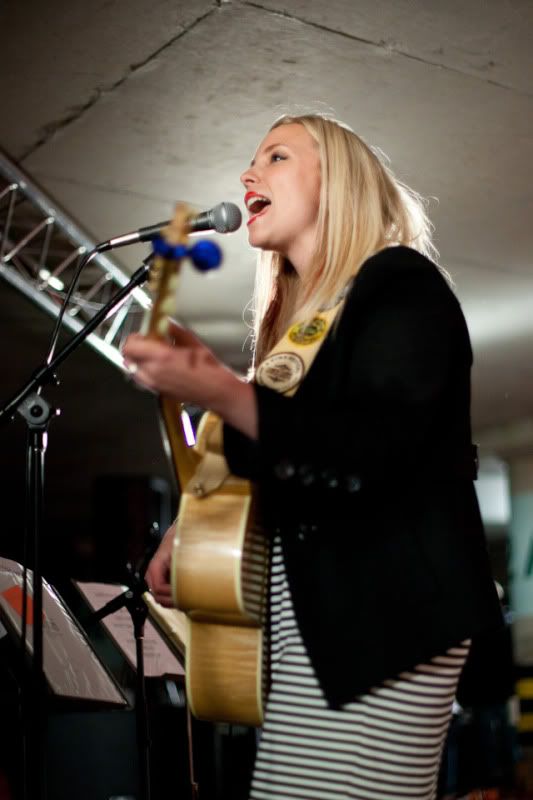 And also from dashing
Dustin Christensen
:
We also heard from our good sponsors,
Platinum Salon
and my own stylist, Ashlee Wilcken aka I love her: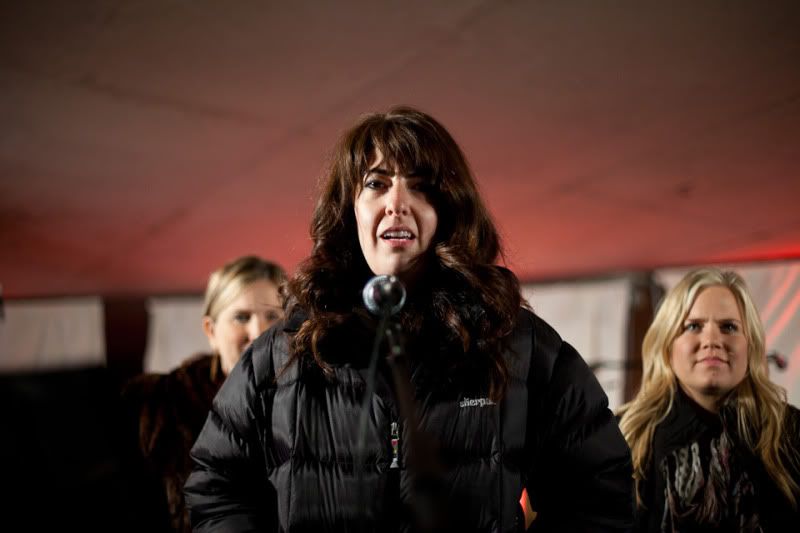 (Don't forget to call
Platinum
and ask for the C. Jane special with participating stylists,
$15 off a color and
$20 off a skin treatment!
Yesssss!)
Then, somehow, I was crowned Queen of Provo by
Mayor Curtis
(and PR Director Helen Anderson) which, as far as I am concerned could have ended the whole night. I mean, I was crowned Queen of Provo, what else was left to do?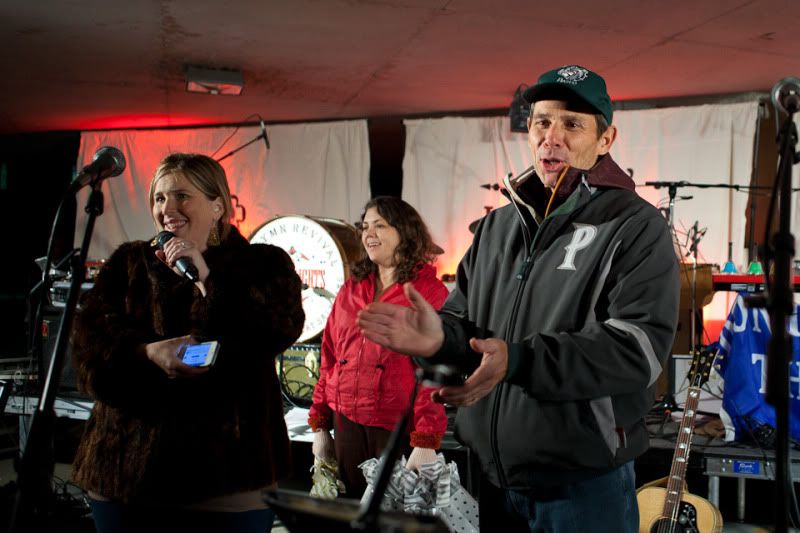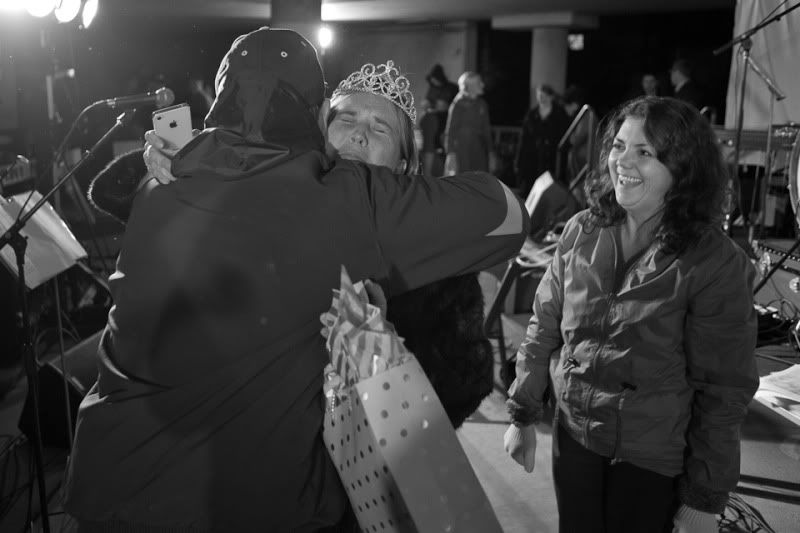 But no, those
Lower Lights
had to show up on stage and steal my thunder: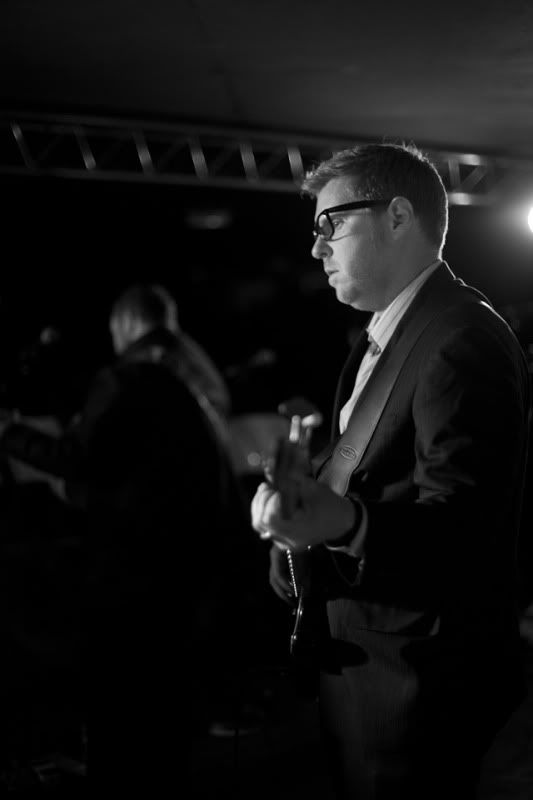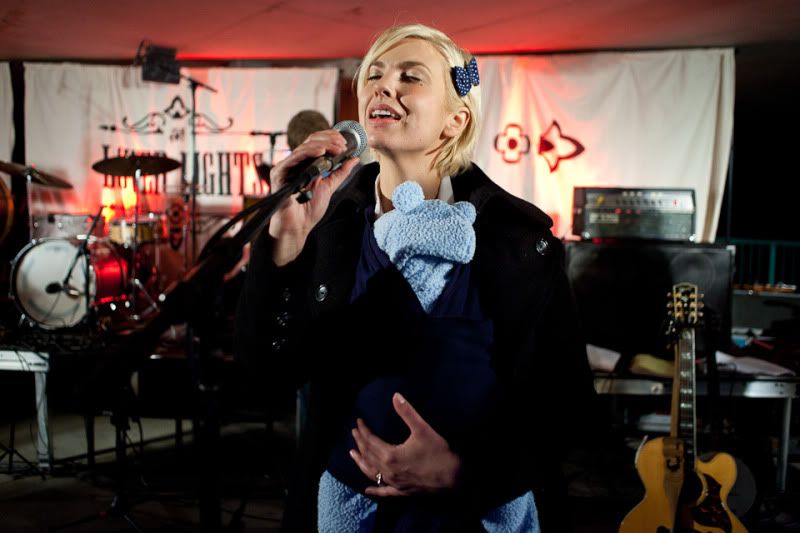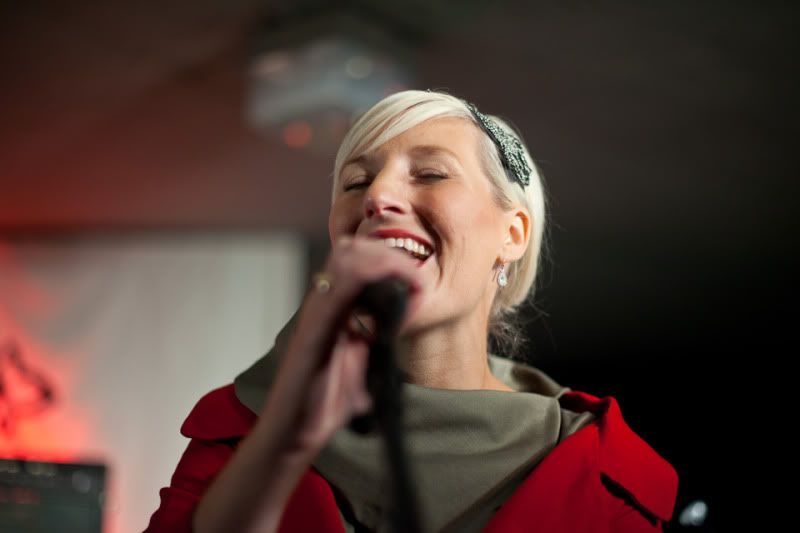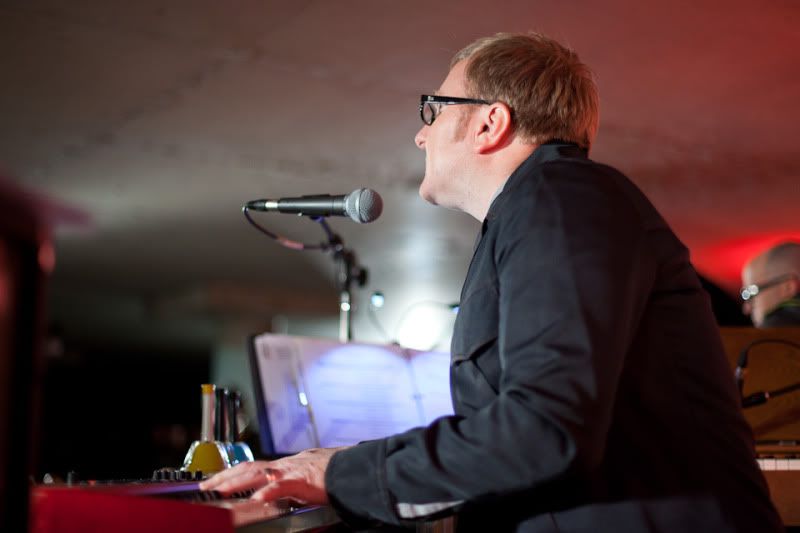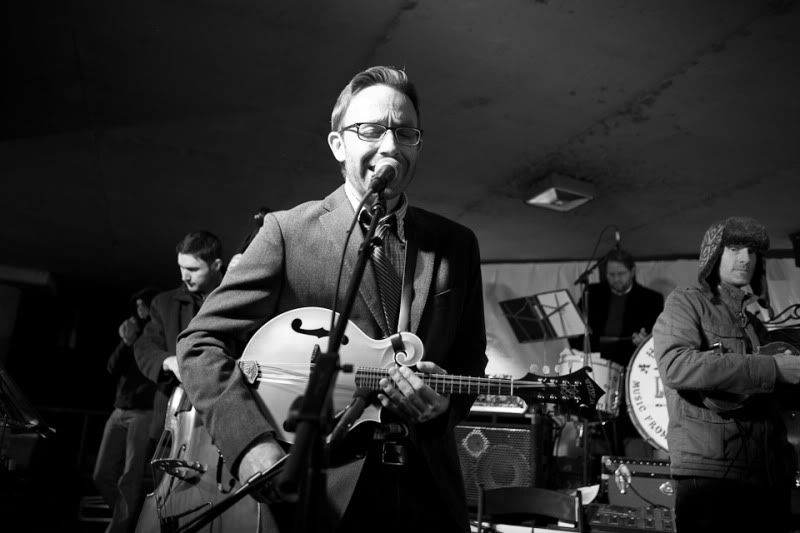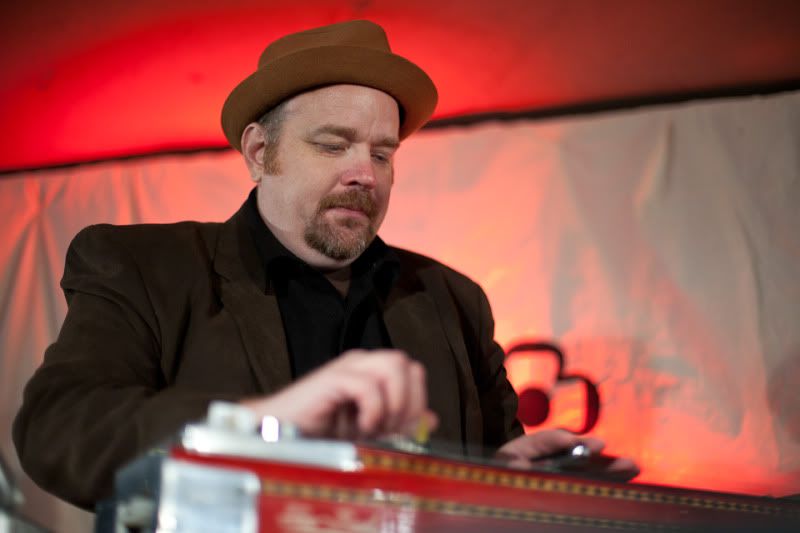 There was some new stuff, some old stuff, some surprising stuff, some
Ryan Tanner
stuff. All I know is that by the end of the night we were all on our feet, dancing, singing and acting as if all the rain, cold and wet October could throw our way didn't even matter.
And for some, it was the best concert of the entire series.
Can I get an amen?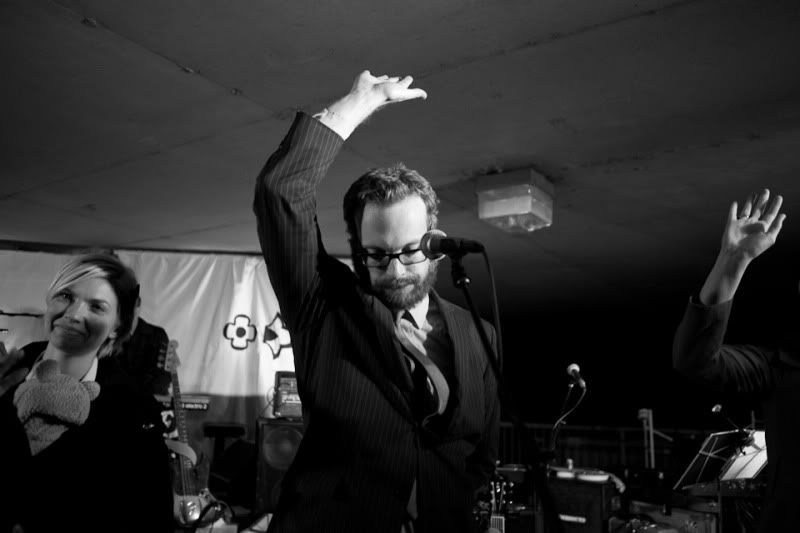 Or at least a really cool photo with George and Scott?
Not seen:
Colton
from
Communal
one flight down cooking
P712
pizzas for all our musicians out of their transportable wood stove. I am telling you, the
Heirloom Group
is outstanding. I can't say enough.
Also not seen:
our armies of volunteers. From Thomas and Andrea who set up each week with Joe Andersound to Trilby, Bill and Court in the Green Room (and beyond) to Ariel and Steven Martin, Lauren, Tess, Emily, Scott and ~J. Daren Smith! And so many others. I can't give them enough love in this paragraph to adequately explain how much I appreciated them throughout the entire process.
Also, also not seen:
my family for support and love this entire season. Chup, my children, my babysitters and especially Andrew and Megan who came to every concert and helped with sponsorships.
I really did turn into a Queen just now, didn't I?
Oh boy.
Last of all,
we now have our
DONATION PAGE for the ROOFTOP CONCERT SERIES 2011
. I was just looking it over and I'm pretty blown away by the incentives.
Your own Fictionist house concert? Your own Justin Hackworth photo shoot?
I think there's even one where we send you a poster signed by me. ME!
THE QUEEN OF PROVO
.
p.s. thanks to all of you who already donated at the concert the other night. So generous! Except you, person who plinked in a few washers. Very sneaky. A pox on your head. Or house?
Whatever they say...
*all photos by the indelible wedding photographer,
Justin Hackworth
.