This weekend
we baked and cooked a lot. Chocolate chip shortbread cookies, peanut blossom cookies, sugar cookies with buttermilk frosting, macaroni and cheese and homemade chicken stock noodles and bean soup. I also drank a lot of
Janna's
homemade grape juice. It seems to have the ability to cure my third trimester nausea. We're stuffed until Thanksgiving.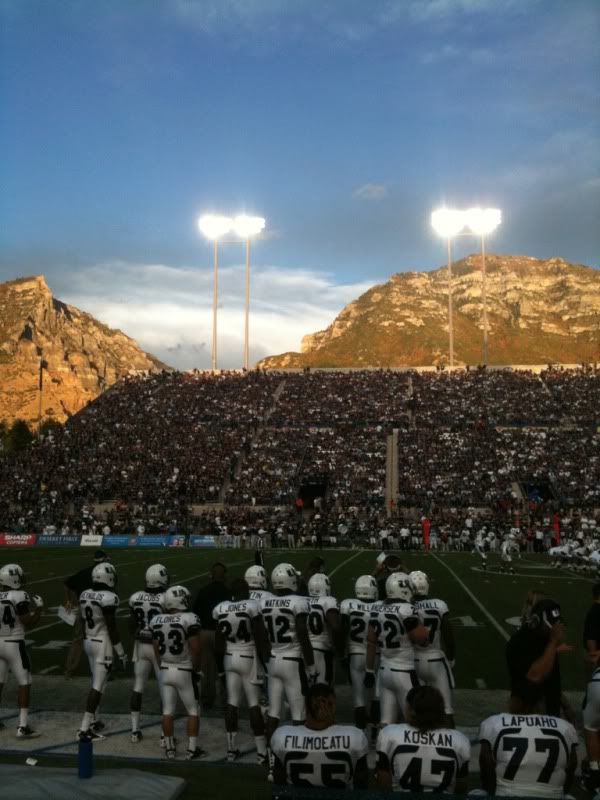 This weekend
I went to the BYU Cougar game with my brothers Jesse and Andrew, plus a crowd of nieces and nephews. It was a thrilling, nail-biter of a game. I ate a hotdog with the most perfect combination of relish and mustard. Better luck next time Utah State University Aggies!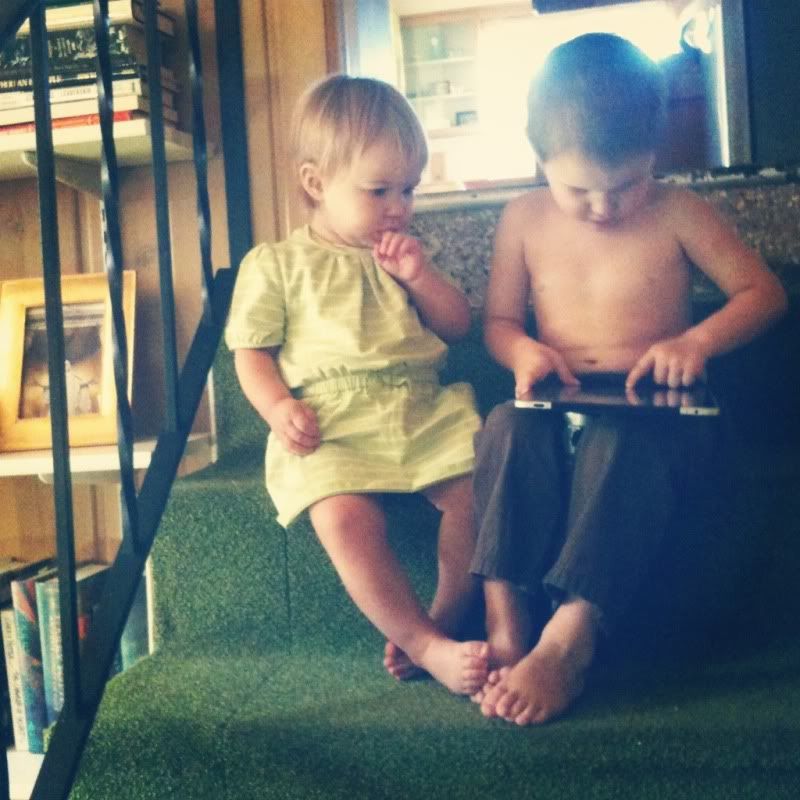 This weekend
we watched
General Conference
in the den. I like the first Saturday session the best, but it was all good stuff. I thought
Elder Cornish's talk
on prayer spoke directly to me. To ensure our ability to pay attention to the talks, we let The Chief entertain Ever with the iPad. But after conference was over it was time to UNLEASH THE ENERGY wherein Dad turned into a human bouncy house.
This weekend
I put the kids to bed (just a little early), soaked in the tub and read the
Book of Mormon
on my bed for two hours. ( I think we're on track to have read it completely as a family by the end of the year!) I'll tell you something, those cookies we baked were really good, but nothing tastes as good as truth.
Satisfying every time.
p.s. This week I had an interesting meeting with the people at
Deseret Book
and other LDS bloggers. Here's a picture. I am sorry my head is covering up
Sister Dew's
chin. I've always claimed I have a big head.
Ahh well, you can't win them all.
Guess what?
This RCS was so wildly successful this year (thanks to you!) we're already planning next year! To ensure we can fund next year's series and keep it FREE we are asking for contributions from our community. Did you love our concerts this year? Did you love the music we introduced into your life? Did we entertain you and your family/friends/roomates/dates/neighbors? We hope you'll contribute to our cause this Friday at the concert or on our Kickstarter Page (more on this later...) In the meantime, get your bones ready!
The Lower Lights will be playing some new tunes off their unreleased record, basically, we'll be the first to hear them live. Yeah, that's right.