40 Things About Chup 11-20
Chup made katsu chicken curry
for dinner tonight. It was so good we couldn't stop eating bowl after bowl. Warm katsu chicken smothered in spices steaming over a heap of rice. Heaven help me to stay awake here, I feel as though all that cumin is settling over my consciousness...
Here's ten more things about Chup as we count down to his 40th birthday, with photos:
11
. Chup didn't grow up with lots of babies around like I did. The first baby he fell in love with was our niece Claire (now 9). We have videos and photos of Claire eating, drinking, sputtering out words and charming the heck out of Chup. You would think she was our own. The other day Claire wrote us a little note and I found it on Chup's night stand next to his wallet.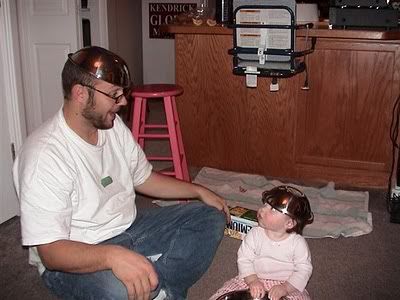 12.
The day I found out we were finally pregnant with The Chief, Chup was in Salt Lake City making his directorial debut. Over the phone I asked if he was shocked like I was and he responded, "No, just excited." In five years he never doubted once we'd have a baby. How did he do that?
13.
When The Chief came Chup felt somewhat nervous about the baby stuff. He left most of the nurturing up to me. When Ever came things couldn't have been more different. He was a confident dad who felt so much more at ease with a newborn. There were times I had to smuggle my own baby away.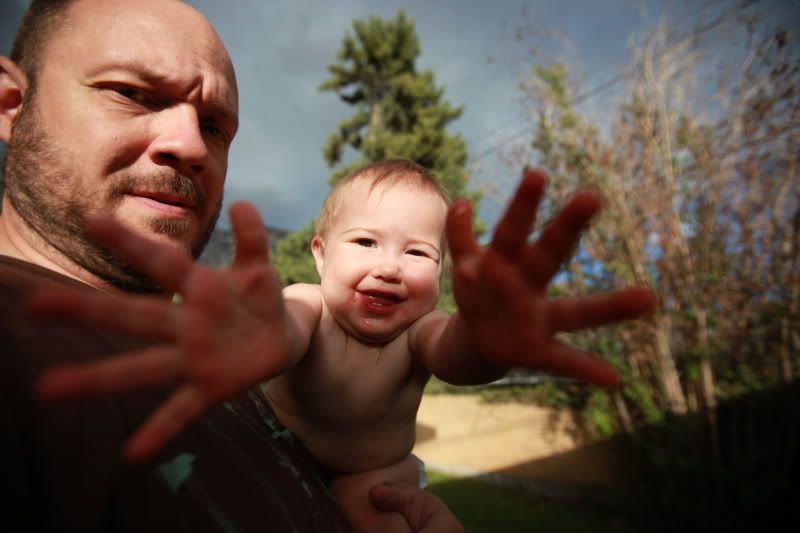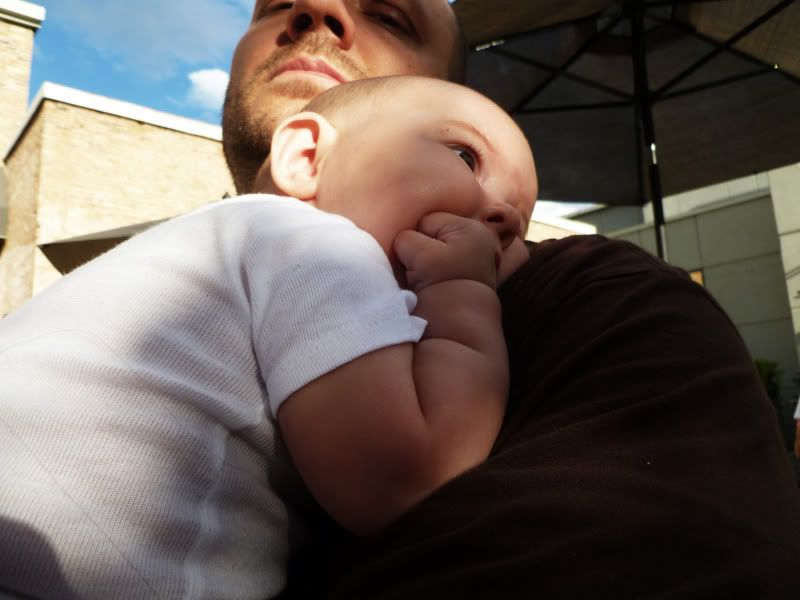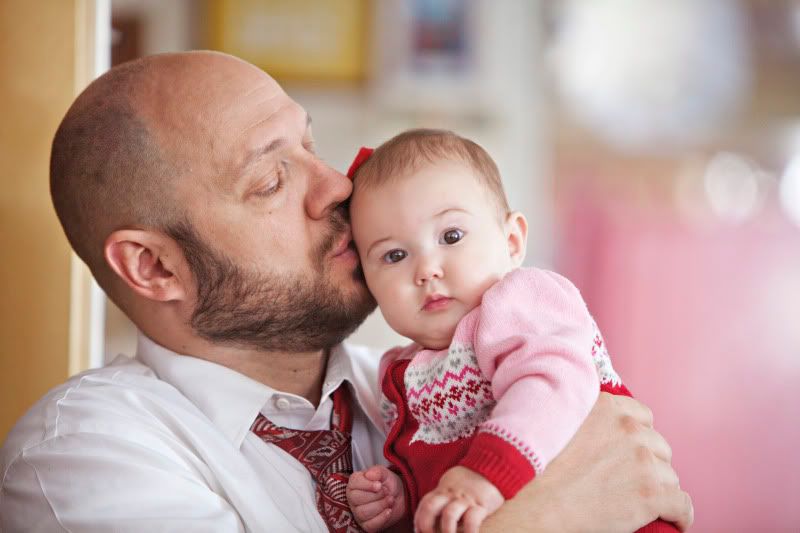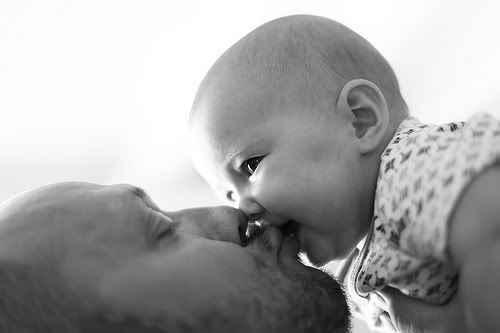 (Those two still snuggle every morning.)
14.

That's not to say Chup doesn't completely adore his son. They are the same spirit doubling in two different shapes of flesh. Sometimes I wonder why they need me around at all.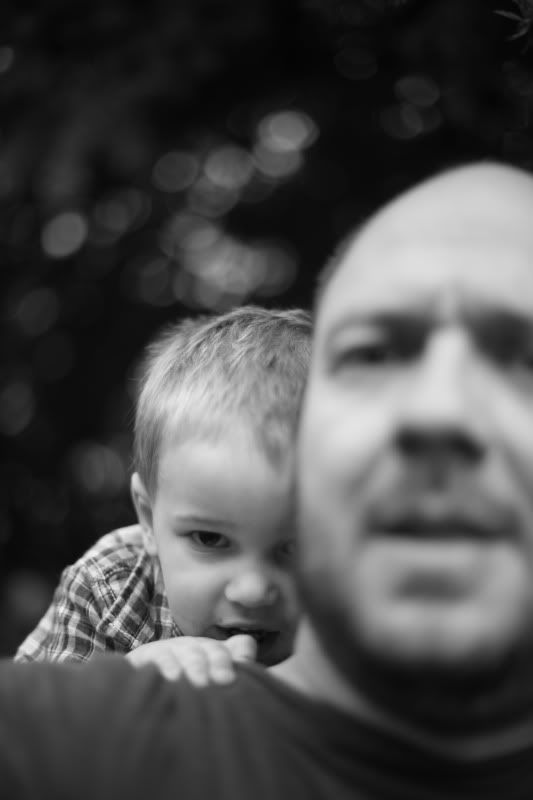 15.
Chup loves being a dad in all aspects except sticky and messy. He doesn't like sticky and messy. Sticky and messy are Ever's two greatest friends. So it looks a lot like this around here:
(
Secondsister
called the latter photo "wife porn" ha!)
16.
In the beginning Chup scoffed at my baby talk. Actually, it was a tiny point of contention in our marriage, my introduction of baby talk into our home made him feel mildly annoyed. It didn't take long for Chup's diction to slip into the same pattern though. His "r" became a "w" and his "s" was slightly lisped. Now he says things like, "Hi Seesy you want you wittle bankey?" Translation: Hi Sister, you want your little blanket?
17. One time while on a road trip we were listening to
Hugh Hanley
songs for kids to pass some critical high altitude desert country miles. When we arrived at the song Wake Up You Sleepy Heads out of NOWHERE, Chup starts singing with this
Adam Pontipee
voice, a dynamic singing voice I never knew he had. Needless to say, Chup is a very entertaining father:
(I call The Chief 'Chunkles' or 'Chunks' sometimes, in case you were wondering what is coming out of my mouth.)
18.
Chup is a clever and creative dad. When we won a gigantic tub of bubbles with a gigantic blowing wand at a family party, Chup went home, closed all the doors to the Green Room, turned on the swamp cooler and held the dipped wand into the wind. This made for a very efficient bubble machine. Suddenly the Green Room was a wonderland of glistening bubbles. The children went nutty. Some of the bubbles were bigger than their heads. That's right, I said, THEIR HEADS!
19.
Chup wants to have as many children as we can. This is the same man who didn't want any when we first were married. He's in love with his role as a father and he's in love with his children and he's in love with me.
(Or does he just like the baby making aspect?)
Anyway, can you blame him when his babies look like this?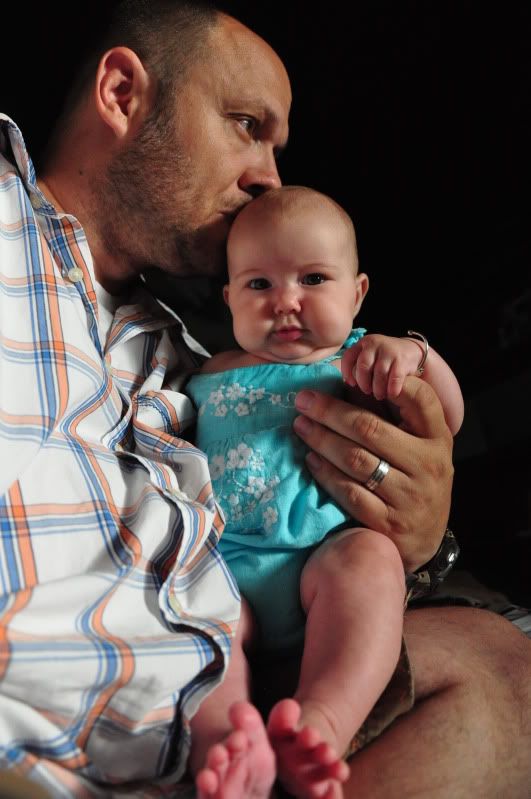 20.
Chup likes toys as much as much as the children do. Legos, robots, flying machines, mechanical doodads, underwater cameras.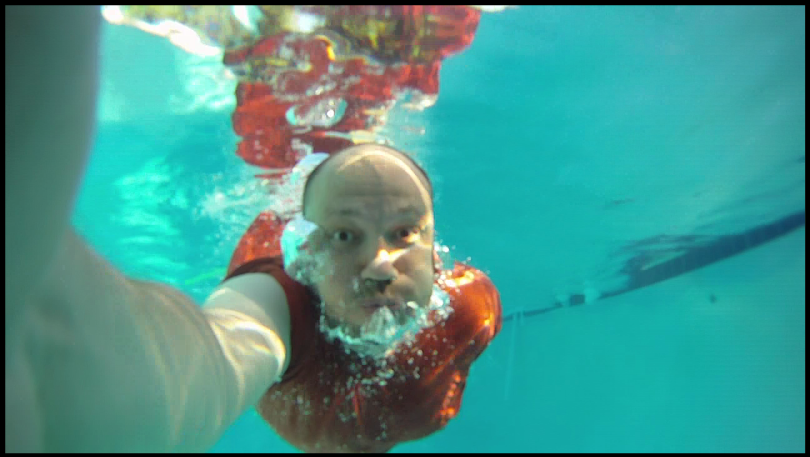 Which reminds me, I have some birthday shopping to do . . .
Thanks to Justin Hackworth and Blue Lily Photography for photos in this post.