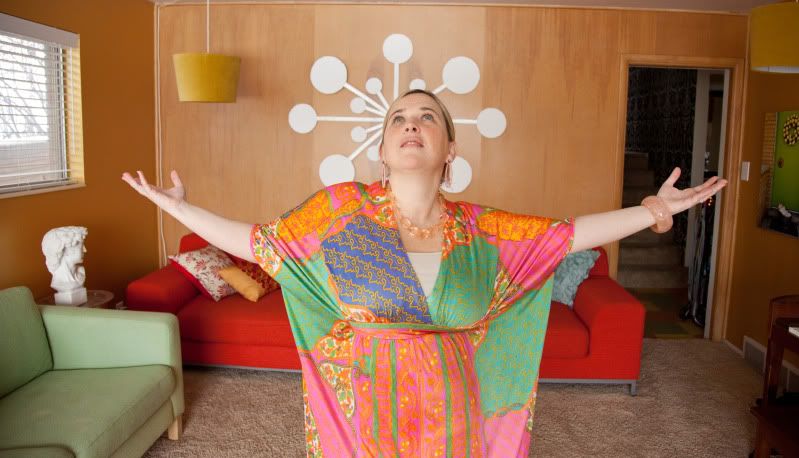 There are four ideas
motivating my parenting persuasion currently. Each thought came from three of my friends. I seem to think about them daily, they are my current mantras. Maybe you agree, maybe you disagree, but at this very point in my life I find these options of operation completely helpful:
From Bryn
- We are a family that works. When my children wake up they know we will be working (housework, school work, gardening, etc) and they have a choice, to work along side me or find something to do by themselves. When the work is done we play, but I don't entertain my kids all day.
From Sarah
- When life isn't pleasant there are only two things to be done, make a change or change your perspective.
From Sarah (again)
- Our children have it good. Really good. Stop worrying whether or not you are giving them enough, especially when you have to get things accomplished not involving their immediate happiness. They are extremely blessed.
From Kathy
- If the baby is crying and your kitchen is a mess, let the baby cry and clean the kitchen.
(My mom totally disagrees with this one above, but I think there is something to establishing order-- eliminating distractions to give more directed attention. Also, it depends why the baby is crying and how dirty the kitchen is, right?)
Excuse me, it's time to puke. Seriously.
And while I do that . . .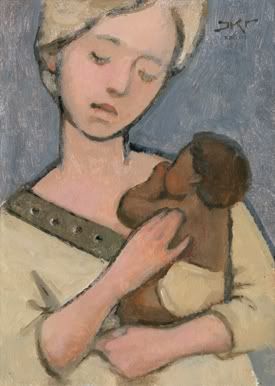 Now that Easter is over,
you are starting to think about Mother's Day, yes? Kirk Richard's Mother and Child masterpieces on print are available until the end of May. They are gorgeous, for a good cause and completely unique. And your mom told me she wants one. Go
here.
&
Hot dog!
Not only am I speaking with my sisters at
BYU Women's Conference
this Friday, I am also sitting on a panel for the
American Mothers Inc
National Convention in Salt Lake this Saturday. Our panel will discuss two things dear to my heart,
mothering and social media
. If that sounds like your cup of tea, you can read about it
here
.
*photo of me by Justin Hackworth photography--check out the
30 Strangers project
.
email me: cjanemail@gmail.com