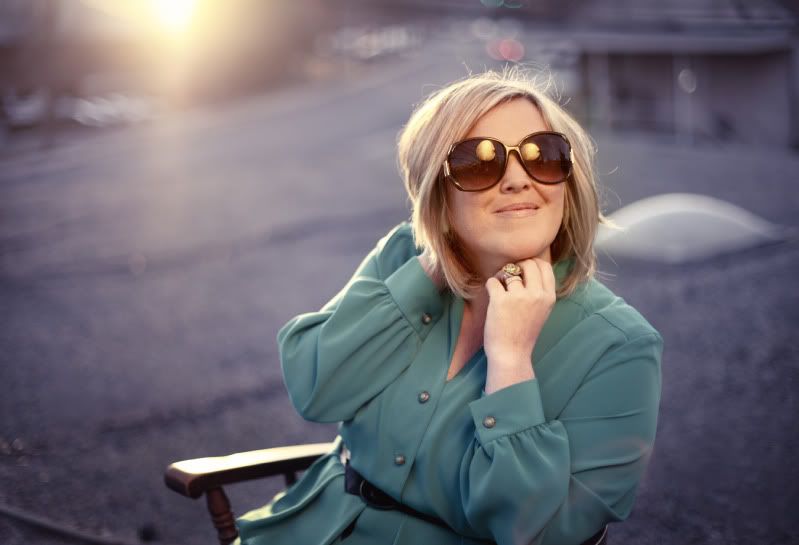 I am a March baby.
I came into the world in the month that straddles winter and spring, a tempestuous or hopeful month, depending on the current weather patterns. March is a free spirited month always blowing, kicking up old winter's dust, pushing out the gray in favor of blue. It's a month of uncertainty. It fits me.
I turn 34 this month. I feel a bit like celebrating the whole month long. Why not? I have a few dinners planned, a couple hikes with The Chief and I begged
Fictionist
to come do a house concert in the
Green Room
. (I am not sure how they relented seeing how they are in a fierce competition to be on the
cover of Rolling Stone
.)
Most of all, I wanted to do something good this month. Make a difference. Raise some awareness. I had this grand idea about calling this Muu Muu March wherein I would post a picture of me wearing a masterpiece from my vast Muu Muu collection. The idea being, people would be so desperate for me to end posting those pictures they'd happily donate money to a good cause. But I can only humiliate myself so much, you know?
(Watch closely this month, you will probably see a few muu-muu pictures pop up now and again, a girl can't help herself. The concept is too great.)
Then, a brilliant idea from Kirk Richards, a friend of mine and a favorite artist. Kirk is doing a Mother & Child series with 14 ornate frames. The idea is to have all 14 creations done by March 31st. At that point, we (as in you and me!) will get to choose which Mother & Child should go to print (cards and prints) for Mother's Day. Before the project started, I got to choose a charitable cause which will be the recipient of fifty percent of all proceeds from sale. I chose
Camp Kesem
, a camp for children whose parents have or had cancer. Not only do I love the idea behind Camp Kesem, but I thought it fit well the Mother & Child theme.
To start things off, Chup and I went to Kirk's house to see him paint the inaugural painting. I asked him just under fourteen million questions, from Glen Beck's surprising purchase of an original to the spiritual side of being an artist. Then, in one of the biggest surprises of my recent life I saw the face of the mother in the painting reveal herself to me. I am telling you, it was like watching a live birth. So beautiful. Fortunately we caught the whole process on video:
If you would like to watch Kirk's project come to life and help us raise awareness and funds for Camp Kesem, we'd love to invite you to Kirk's Fine Art Blog
here
.
Art, music, hiking, dinner and service. I think it's going to be a wonderful month.
Welcome you, March.
Photo of March by brilliant Jed Wells.
We're on Facebook
here
for some behind the scenes of this month's photo...