Kenya 1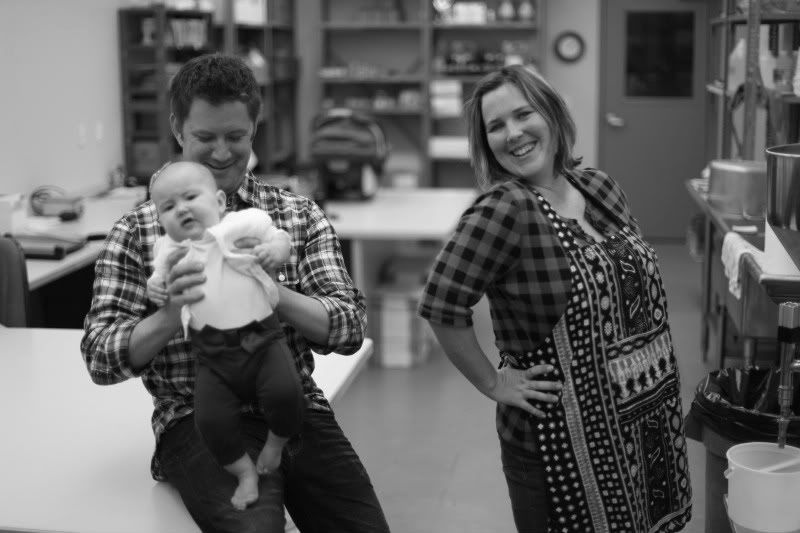 Troy with Ever & me last October at Basa's HQ.
When it was my turn to speak
I didn't know what to say.
Our first meeting about our trip to Kenya was overrun with talented people.
Mindy
talked about singing with the children in the village schools.
Toni
discussed helping the women write and express their stories. Chup offered to document the journey with his camera. Troy explained how he likes to help the mothers enhance their business ideas. I thought about Page--who is also coming--I thought about how she could play soccer with the kids. Then everyone looked at me.
"What do you think you can do while we are there?" Troy asked me with his arms stretched towards my direction.
"Um," the answer I wanted to say didn't seem very helpful. And the point of going to Kenya is to be helpful.
"You could dance," Troy suggested smiling at me.
Yes I love to dance, but I am not especially favored in that capacity. It's mostly for laughs that I dance, and sing and, well, do anything in my life. Even my prayers are said with a light heart. When I think about it, I am only serious when I am tired, worn out, frustrated or DONE. So where does that lead me?
I stalled for a minute asking more questions about specifics, and then when the conversation came back in my direction, eyes blinking, throats clearing, I decided to...ahem...get serious.
"I am going to Kenya because I want to learn. I want to observe and listen and look and feel. I am hoping to be educated on living with less."
"It's true. They are the happiest people I have ever met," my cousin Lisa (Troy's wife) blurted out at me. "You will see, they have nothing, they don't covet, want or know jealousy."
That's what I want to learn. A life without want, covet or jealousy? TEACH ME PLEASE!
I hope it's not too much to ask, but I am going to Kenya to understand simplicity. From all of the stories, pictures, ideas we've studied in our preparation to go, I cannot think of one thing I would want to bring other than an open mind and a desire to learn.
First up, dance lessons.
*photos and video of CCF women by Troy Holmberg
In April I will be going to Kenya with Basa Body to meet the women of Coast Coconut Farms--producers of pure coconut oil. The hope of this venture--Basa Body and CCF--is to help mothers provide for their children in the face of poverty (Trade Not Aid).


Do you want more sensation for Valentines day?
Basa has a package for you. Wink, wink.
See
here
.
.
.