It started with a flood of emails,
Please, c jane
they read,
please have Chup write a Guy's Guide to Christmas Giving!!!
Your wish is our command, posted here on my main blog for all the many fans of Chuppie to read. This list is for your average stocking stuffers. Next week, he'll get into the mind-blowing, heavy-cash dropping, investment kind of stuff. Please, Christmas don't be late.
And for your annual reminder, Chup rhymes with hoop. Like hoopla, which reminds me, let's get on with it:
1.
Buckyballs
Magnets are cool. Buckyballs are super magnets. Like, they come with warning they're so powerful.
2
Griffin Power Jolt Duo Universal Micro
Goes in your cigarette lighter. Remember when you actually used a cigarette lighter to light cigarettes? Well, not YOU, but you know... I've got the original version, the Power Jolt Micro. It only has one USB slot. If you got your husband one of these, I'd be jealous.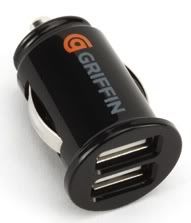 3.
Stride Mega Mystery Gum
Best gum evargh. Remember Fruit Stripe? My friend Jayson and I would buy a pack each and then put every piece in our mouth. Even so, the flavor was dead in about 14 seconds. Mega Mystery tastes kinda like Fruit Stripe, but lasts longer. And the pieces are smaller. So your jaw hurts less. If you put every piece in your mouth.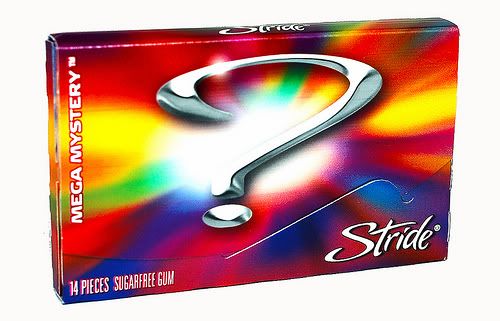 4.
Basa Body Stick
Lest you think I'm including the Basa Body Stick out of pressure from my wife and her relationship with Basa Body (her cousin's husband
Troy
runs the joint) hear this: The stuff CURED my winter wipe-my-nose-to-much chapped, red, sore spots on my schozz. In one day. Nothing ever helped before. I was going to include pictures but I didn't want to ruin Christmas.
Ingredients:
%100 pure Coconut oil, Water, Emulsifying wax (so the oil and the water mix.)


Correction: %100 virgin coconut oil with white bees wax ONLY.
NO weird stuff.
(thanks Troy!)
Get your hubby one....AND USE IT YOURSELF!
Good Company doing good stuff
.
Reminder: Stocking Stuffer Gift Packs! Get a 24 pack of lotion, sticks, or peppermint lip butters, or try a combination of 12 sticks and 12 lip butters, for 50% off.
They're also offering free shipping for orders over $55 (offer valid only through Dec. 25, 2010).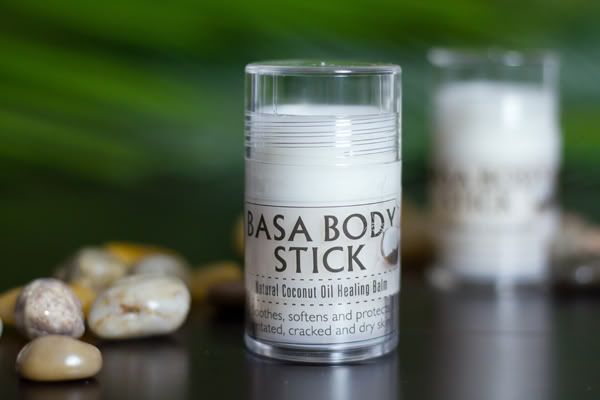 5.
Gorilla: Glue, Super Glue or Duct tape
Gorilla Glue is nuts. It's like the duct tape of glues. But stronger. Imagine how awesome their duct tape is.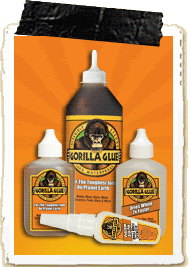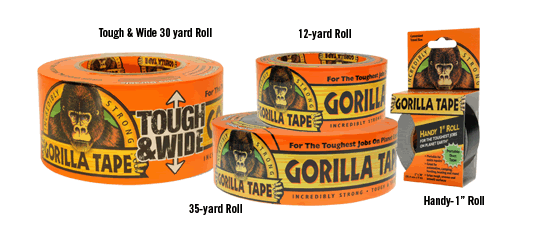 6.
http://shirt.woot.com/
Irreverent. Poignant. Funny. Rude. The t-shirts, not your husband. Buy him some cool thread. Check out "reckoning" (their top 20 list) "Ding-Dong! The Witch Is Dead" and "The Binge" below.
7.
Airhogs Hawk Eye
I've been into R/C since birth. I normally turn my nose up at "toy-grade" remote control anything. BUT the reviews on this little helicopter seem promising. Stable, easy to fly indoor helicopter....with a VIDEO CAMERA. Target had a sale a week or so back. Hope c jane was a-shoppin'.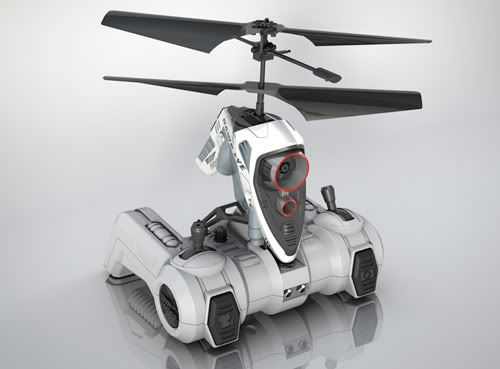 8.
Dollar Store Sunglasses
Bought a pair of ever-so-slightly ostentatious retro-white sunglasses at the local Dollar Tree. Liked them, but they broke three days later (because of abuse, not because they're cheap...which...they are.) So I went to two area Dollar Tree Stores the next day, spent $12 and bought every pair they had.

9.
Waring Pro Belgian Waffle Maker
(and a big 'ol bag of
Krusteaz
Buttermilk Pancake Mix
)
Got ours at Costco. Makes waffles with big deep butter/syrup pockets. Does that cool flip it over for even cooking thingy. Be warned: we're on our 4th one. They keep dying. But everyone knows Costco has an awesome return policy (THANKS NAT!) so I still recommend it. Fingers crossed for this one. Though c jane and I argue the finer points; it doesn't make AUTHENTIC belgian waffles, with the sugar and the crust and Krusteaz is....well, Krusteaz....we sure puts us back some waffles come chow-time.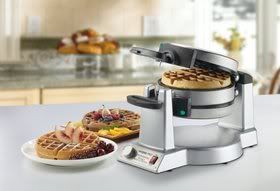 10.
Sonicare Flexcare Toothbrush
When we went to Idaho for Thanksgiving my brother had one. Now I must have one. He was actually recommended the Sonicare by his dentist. Poor guy was brushing his teeth so hard his gums were receding in fear.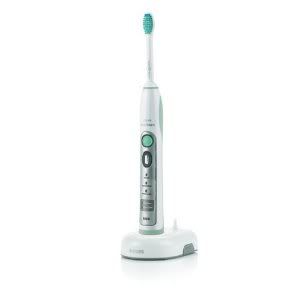 Chup out. Stay tuned for the Over A Hundy list next week. Brace yourself for covetousness, and greed. And some seriously cool guy stuff.
Are you Lisa?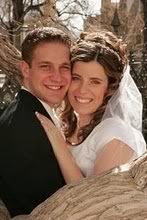 Because if you are, you won David Tolk's album plus Kirk Richard's Christmas cards! Email me? cjanemail @ gmail.com.
I am C. Jane Kendrick and I haven't started Christmas shopping.
c jane on facebook
c jane on twitter