Bully In My Mind
People of the Blog,
I have a bully in my mind* who is refusing to let me write. I have, this very morning, written seven beginnings to a blog post and I've been talked out of each one. So for your blog entertainment, I will refer you to a post about Trade Not Aid on my Dear c jane blog and a post about the Squaw Peak on my Provo blog (including gorgeous Chup photos!!!)
Thanks for being around,
Courtney
*phrase borrowed from
Sarah Sample's
song,
Everytime I Go
.
Basa Body's Trade Not Aid (click below)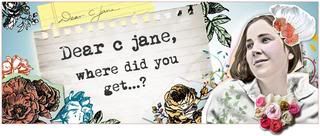 Squaw Peak is for lovers (click below)
I am Courtney Kendrick and I hate being bullied.
c jane on facebook
c jane on twitter