Market Research Shows that Internet Audiences Don't Watch Videos Longer than 2 Minutes. This One Is Over 6. It's Good Exercise for Your Attention Span. At Least.
The one where I bag on you: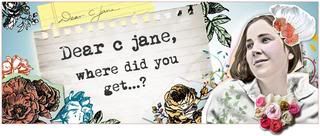 It's that time of year for Provo's Best Kept Secret:
I am c jane and I also find it eery how cheerful I am when I feel like calling up the Grim Reaper and asking if he has any openings.
contact me:
c jane on twitter