Two Days without Mom
Chup
here -
So, c jane ("mom" to us) was called away on some hoity-toity bloggeriffic trip to Chicago for two days and I (chup) was called upon to sit on the kiddies.
2 year-old: no problem. 6 month-old: terrifying.
So, I immediately called my parents who were going to be in town (see below for important event) to see if they'd stay a couple extra days. Unfortunately, Grandma had previous commitments...but Grandpa said he could help out.
Day One
:
After dropping Mom off at the airport, we met everyone at Denny's (it was close to the freeway, ok?) to celebrate. My little bro MD, and his wife Kentucky had just finalized their little Peanut's adoption. Congrats to them and big brother Phun!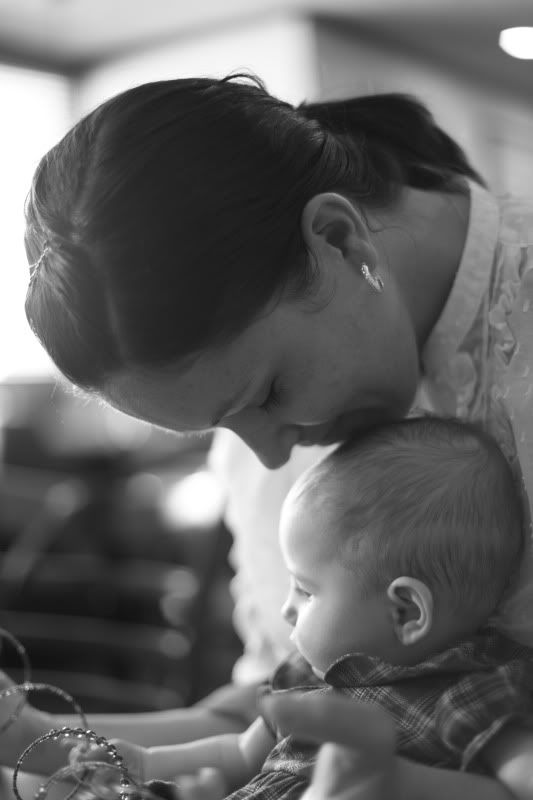 Kentucky and Peanut. It's OFFICIAL! (snap by MD)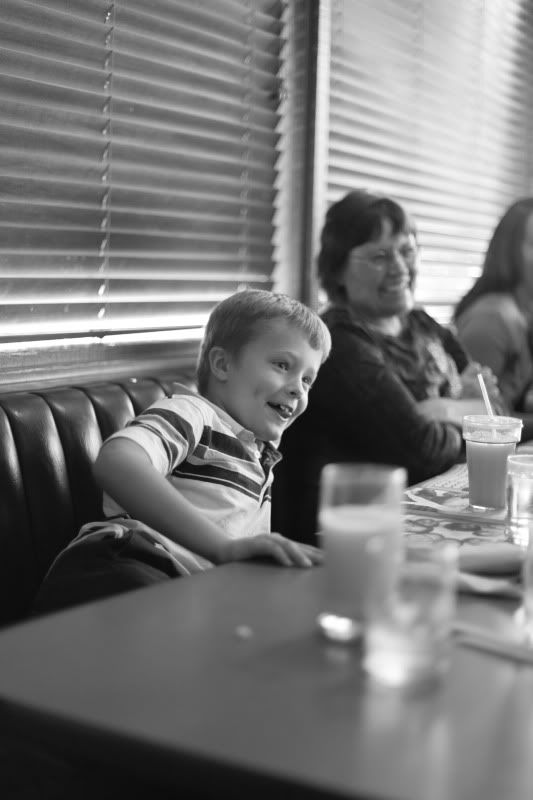 The Phun.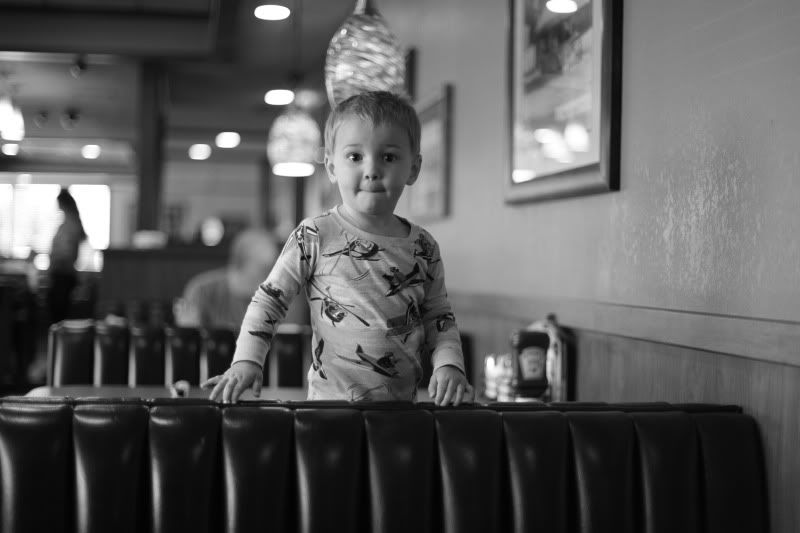 Denny's.
Grandpa and I had to get some errands done, and enlisted the help of Little Einsteins, Wall-E, lots of books and maybe a McDonalds Playland to fill the day.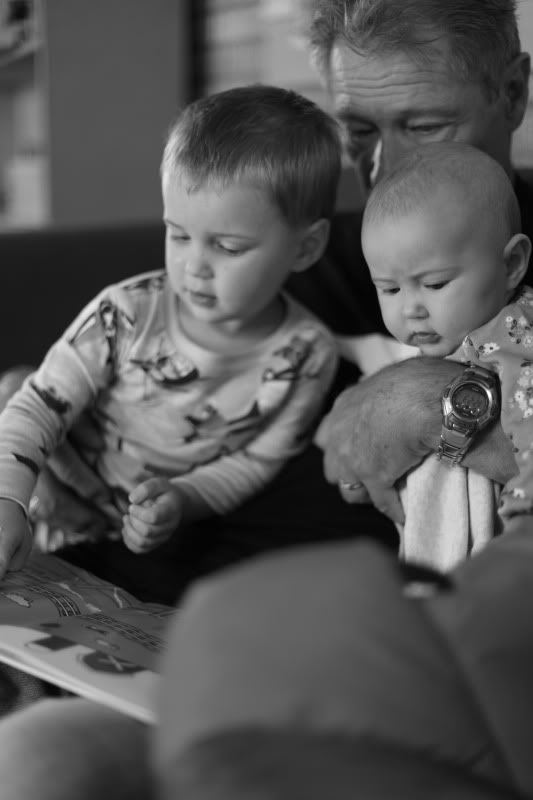 Day Two
:
More Little Einsteins, Smashburger and an epic walk.
New Obsession: huffing and puffing after watching The Three Little Pigs on Little Einsteins.
Grateful for; Grandpa and his baby-whispering gift, Johnny Jump-up, baba-na-night, and Mom coming home safe tonight.
BIG thanks to BlogHer for the invite and amazing trip!
- Chup