To Mom & Dad in St. Louis: I am Doing My Part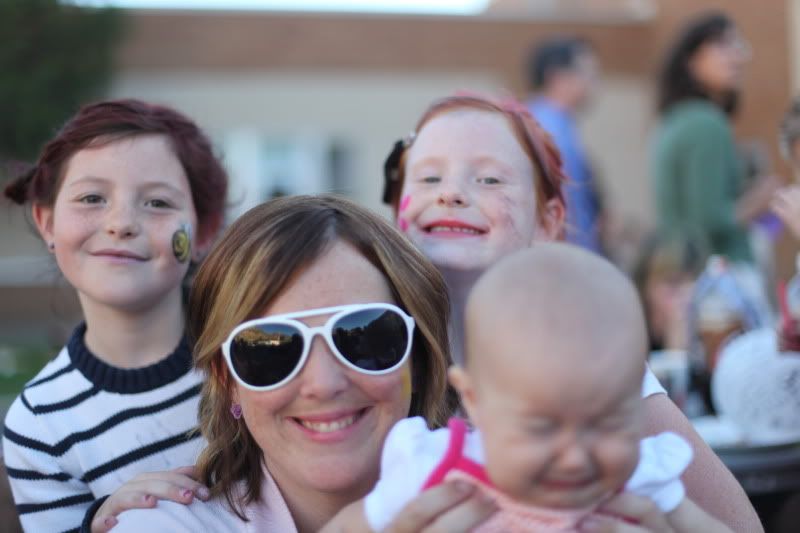 Dear Mom and Dad,
Three years ago I took
Steph's
kids to the Fall Festival at their school. It was sensory overload: face painting, hair spraying, bouncy houses, family friendly hip hop blaring in the courtyard and blue cotton candy sticky fingers. It was hot, the lines were long and it all lent itself to lots of organic chaos.
As you can imagine, the kids LOVED it.
Also, as you could imagine, three years ago I was hoping their parent's would make a full recovery and be well enough to attend the next year because I was done with that scene.
But the next year (last year) Steph and Christian went to Chicago to meet a lady named Oprah. So again, I called up fresh courage and took the children to the Fall Festival.
And again, I said to myself, one more time BUT NEVER AGAIN.
Can you imagine Mom and Dad, that last week Steph emailed me again and asked if I could take her children while she went to have consultations in Arizona?
I said I would, but only if it wasn't over the FALL FESTIVAL.
Guess what?
Three years in a row.
Here is my personal report: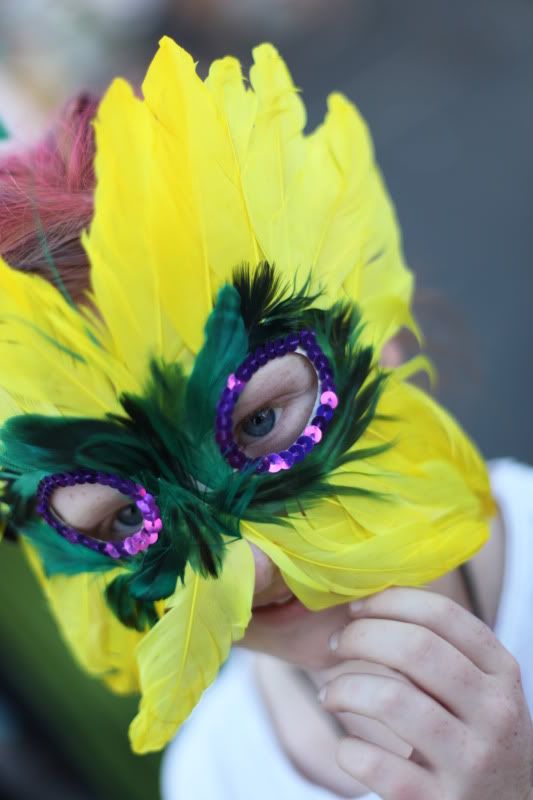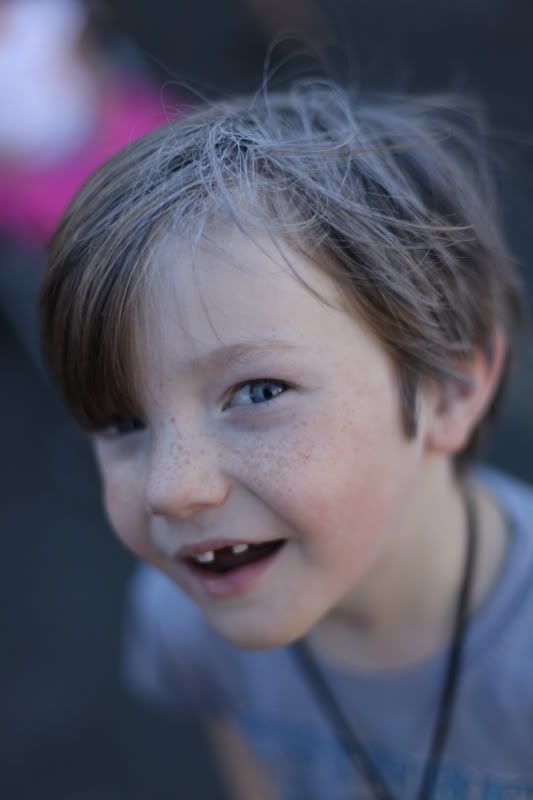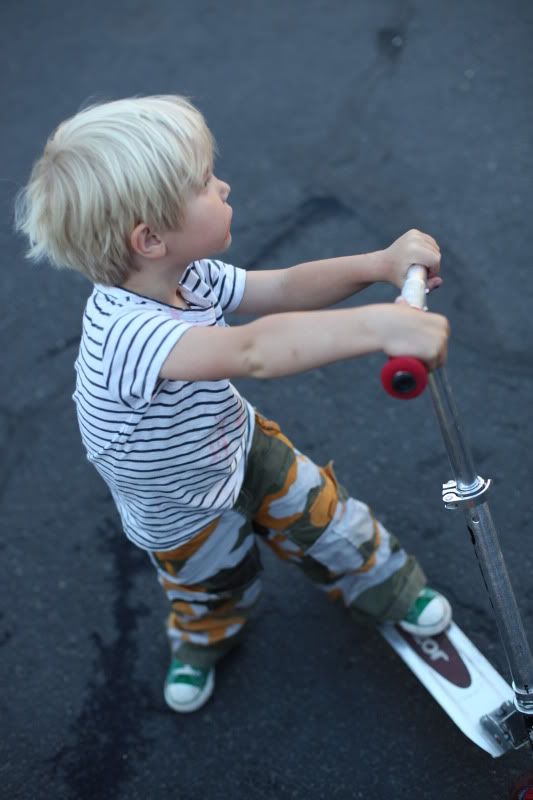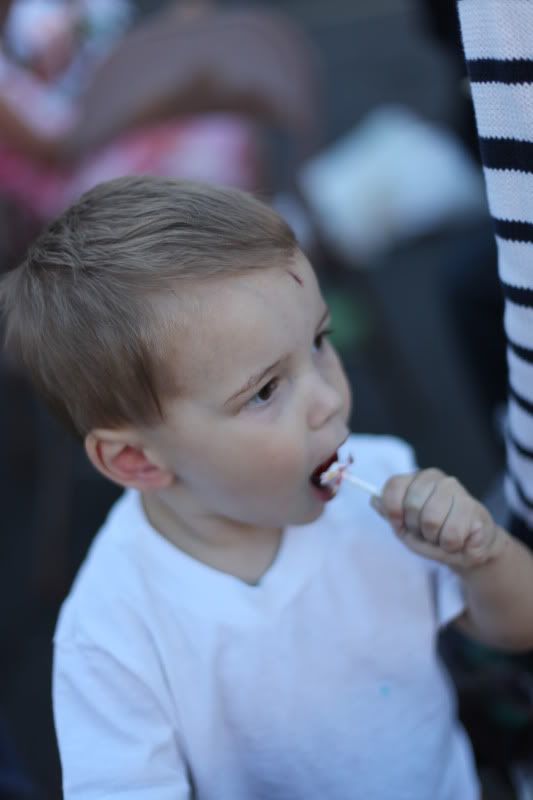 The theme was something like "Wasatch Rocks!" and there was a hard-to-miss rock-and-roll theme. Including karaoke. One fourth grader-looking girl sang a Miley Cyrus song that impressed the heck out of me. Well, I am from Utah so really NO ONE can impress the heck out of me. Heck will probably be with me until I die.
I paid to have a little something painted on The Chief's face, but due to multiple traumatic doctor visits in the past week he didn't want any sort of instrument of any kind around his body. So I stepped in and had a star painted on my cheek. When it was over the lady running the face painting booth apologized for the "cheap paints" and promised "better face painting next year". Later, I forgot all about that star until I had to shoot a video with Mindy Gledhill and she said to me, "You still have a star on your face."
Take that sneeches, ON MY FACE.
Incidently, we also ran into The Chief's doctor there, but he didn't have any instruments with him, just his kids. The Chief was so relieved.
There were some tasty cupcakes which my nephew Van brought to me on a paper plate. I tried to balance them and the stroller while talking to Mindy Gledhill. Finally she said, "You are going to lose the cupcakes" and I did. The white cinnamon cupcake fell right off the plate and on to the blacktop. I asked Chup if he wanted me to rescue it so he could eat it, but he looked at me like I was nutso. To heck with him, didn't they have the ten second rule where he grew up?
Gigs had two Capri Suns plus a snowcone. Best night of his life.
SLABpizza catered the event. That is a step up, I think.
The Chief and I were the only ones I could see dancing in front of the DJ booth. I was doing a self-conscious side stepping move and The Chief was trying to karate chop me. To each their own, right? But seriously, I am going to have to teach that boy some moves. You can't karate chop to "California Gurlz."
We lost Ollie. We found Ollie.Ollie had big tears.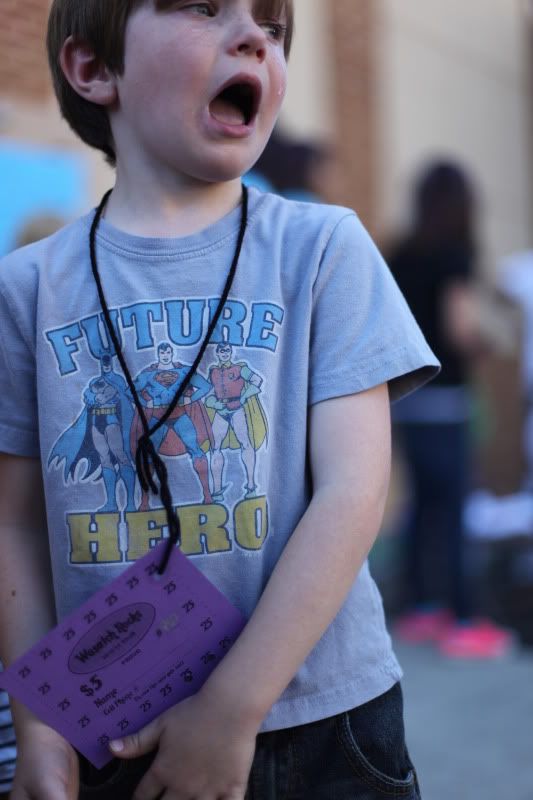 Jane wanted her hair spray painted a cool color. Inexplicably she chose orange.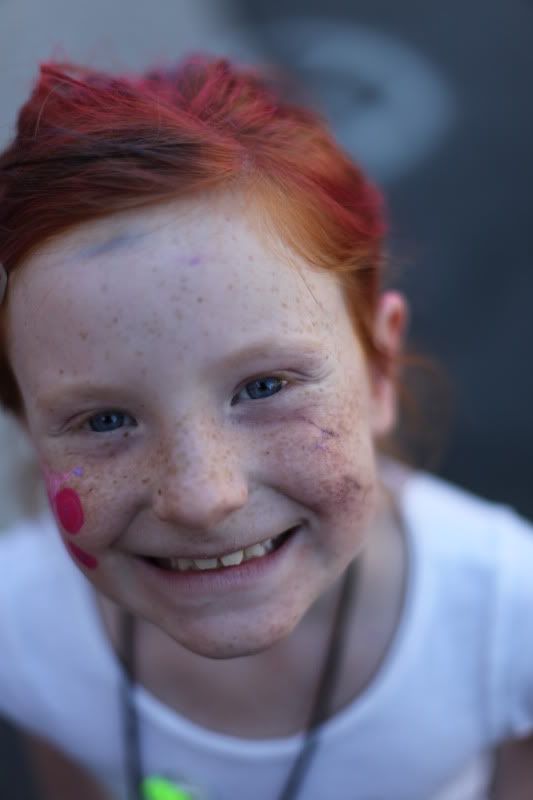 This was the first year Claire wanted to hang out independent of us. She floated around with her friends until all her tickets were used up. I think she had the most fun.
I think you'd like to know, our family was well-represented.
Matt was there with his family. I put him to use holding Ever while I waited in line for seventy-five hours to buy a snowcone for Gigs.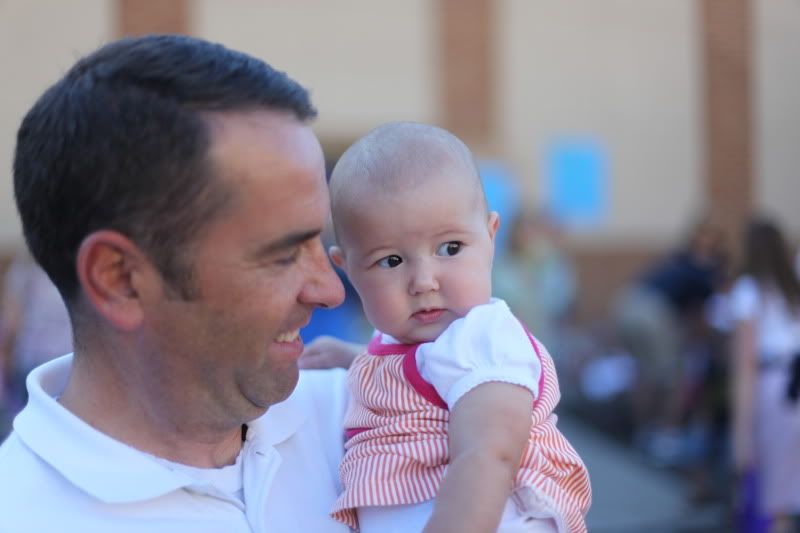 And the Checketts kids too, Winnie.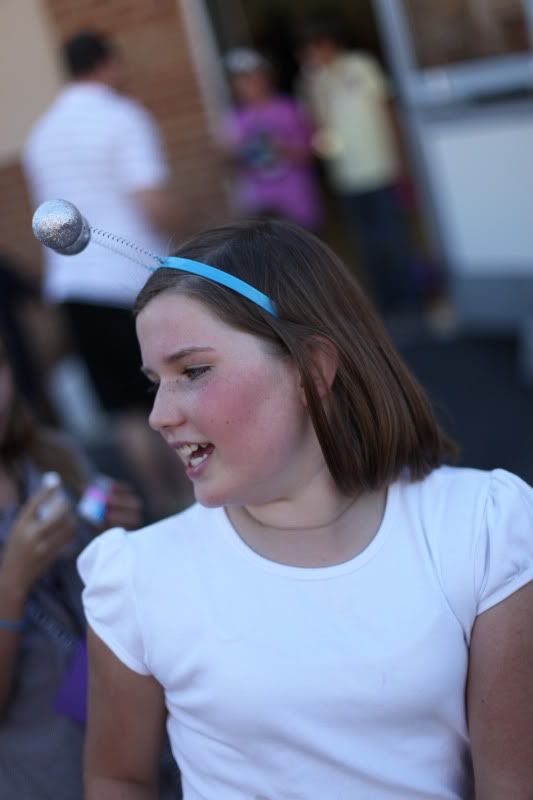 and Seth (plus posse).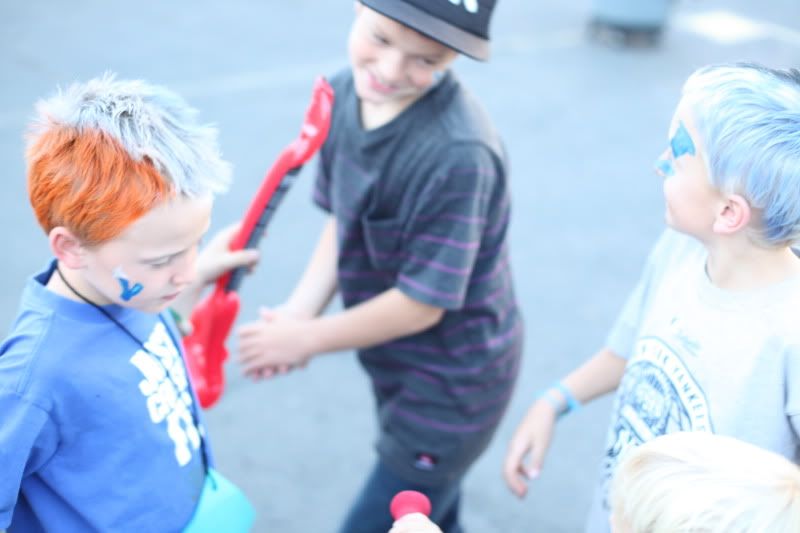 Lastly, there as a lot of this going on: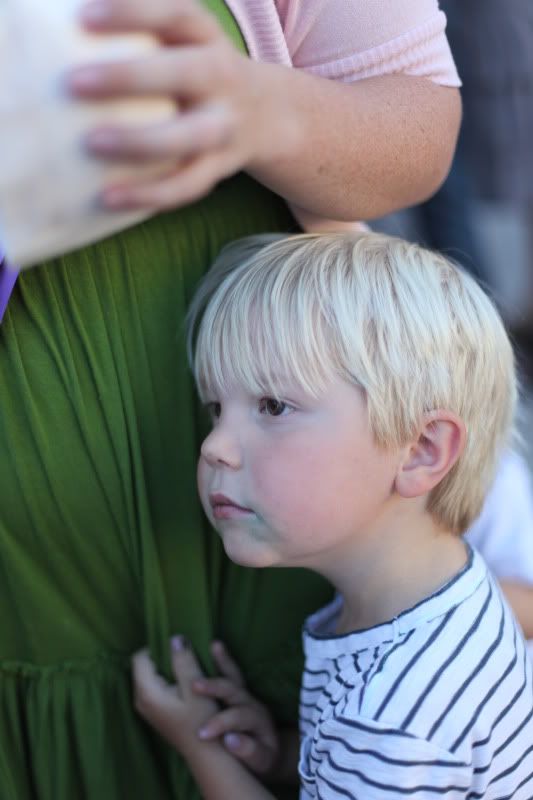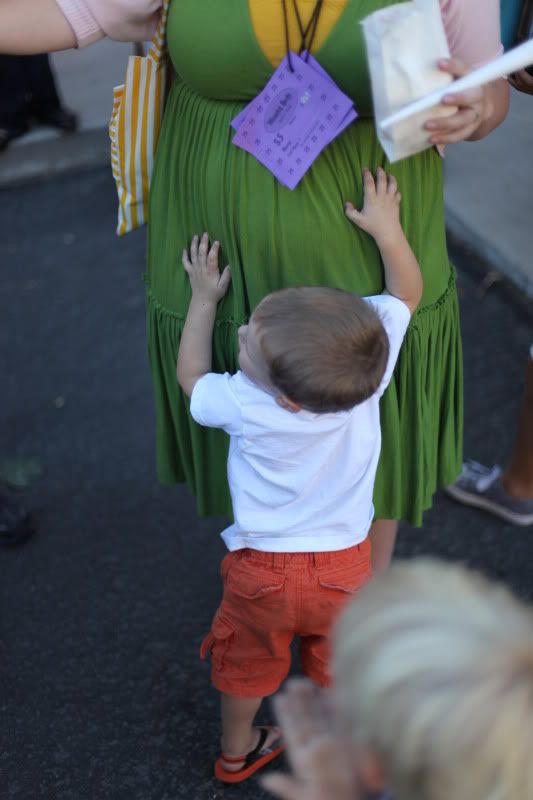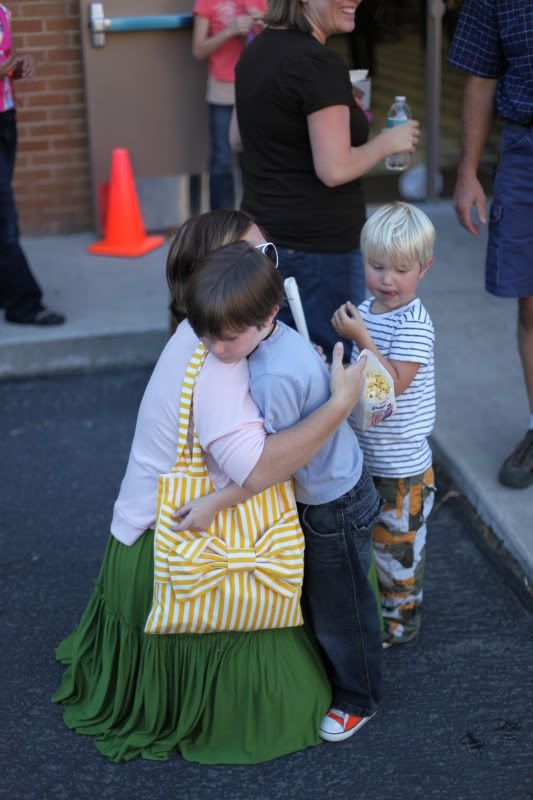 Oh little men and their dramatics!
Well, I'd like to write more, but I've got to go upstairs and start counting all the blessings I've earned for three years of this endeavor. I am thinking if I do this again next year I can buy a mansion with faucets that pour out sparkling lemonade.
Ok?
Miss you!
Courtney Jane