Mom and Dad,
What you should know about your 34th grandchild is that he connects all things with sleep. He has started assuming that anything not in his visual field is sleeping, and when someone/something is presented to his eyes he yells, "WOKE UP!" It happens to me a couple times a day. We'll be playing in the green room together, I get up to go the bathroom, I come back into the green room and boom, I "WOKE UP!" And always, it is delivered with a face so thrilling it is almost worth leaving the room again.
It started on the day he saw a messy colored sunset in Twin Falls. I said to him, "The sun is going n'night," but every time the light changed before his eyes he'd tap my shoulder and point, "WOKE UP!"
Yes, it is cute. But sometimes Ever falls asleep with her eyes open (funny things) and then his announcing, "WOKE UP!" is hazaradous. Because then, of course, she does WAKE UP!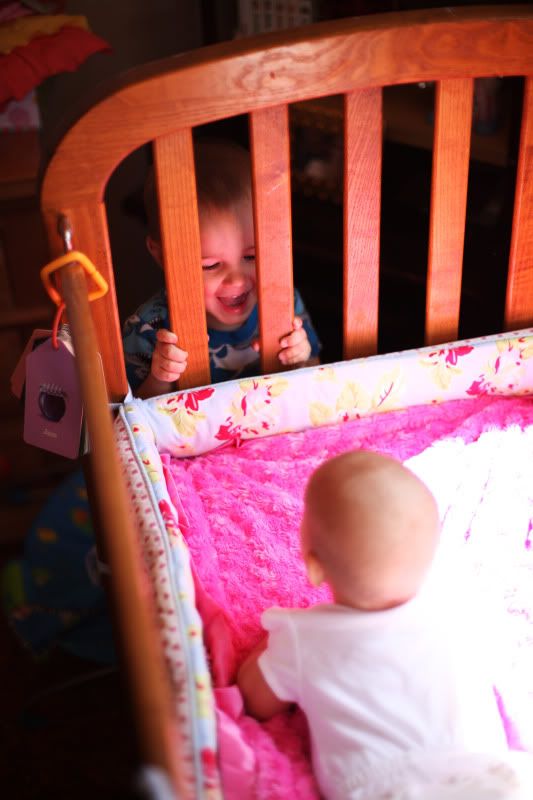 I guess this means that in The Chief's existence you aren't really gone, you're just sleeping.
Happy dreams! Don't let the bed bugs bite!
And as for Ever, she can now roll back-to-tummy and tummy-to-back. You betcha.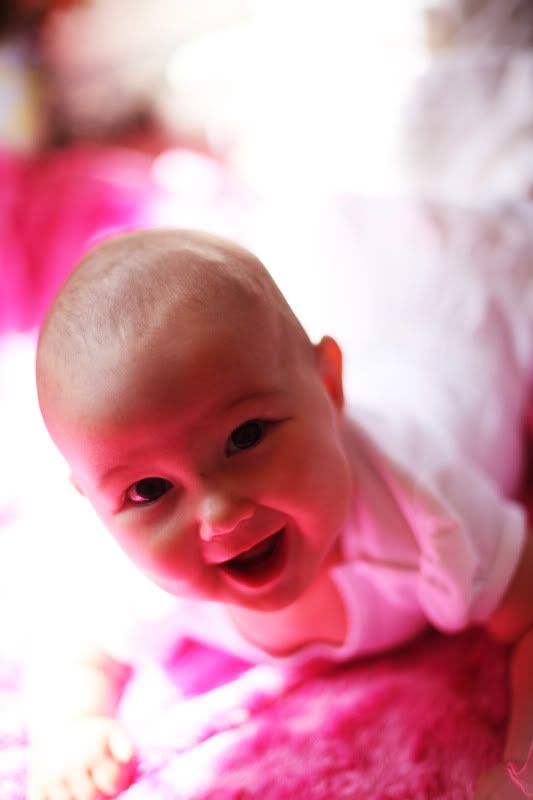 And you are going to want to right-click-set-as-desktop-background to this next picture: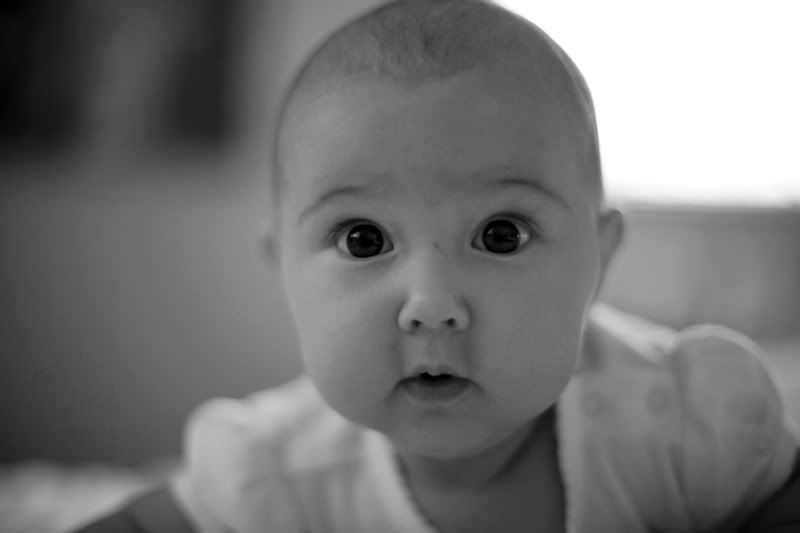 (Or if that is too technical, wait for Wednesday when I can come out and do it for you.)

See you soon!

Love,
Courtney Jane