Used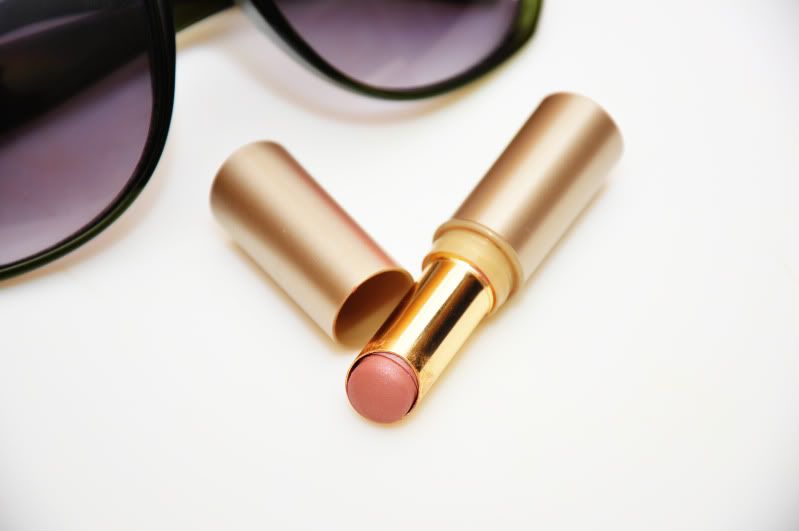 I don't know about this
blogging business, it has turned me into a sucker and it's making me poor. And it's your fault.
This week I asked my
sisters in law to write about their favorite things on my dear c jane blog
. Then today I went out and bought half of it for myself--lipstick, lip gloss, hair products with a
jump-roping octopus on the bottle
(huh?)
flirty swimming suits
etc etc etc.
And because
I've been visiting

your

blogs lately
, I have found other products off
your
blogs that I had to buy too. Like
Garnier Wonder Waves
(and oh boy would I like to get my hands on that
dry shampoo
) and
pillows
and
dollies
for Ever Janey. Make me stop.
I think this blog marketing really works. On me anyway.
Someone left a comment about using Elmer's Glue to use for Ever's tiny baby bows and instantly I had to go to Target to get a bottle. P.s. Elmer's Glue works the best so far for keeping those precious bows on a newborn's head (I even tried straight-up honey). Sorry to my bottle of
KY Jelly
--anybody want it before I throw it away? Just kidding, don't answer that.
So today I had to get the
nude lipstick
my sister in law Lisa was blogging about and so I went to my local Smith's. Well, first I went to the Provo bakery because bloggers insisted they have the
best donuts
(it's true, try the Bavarian cream thank me now) and the Provo Bakery is close to Smith's--you follow? Now, if you don't have a Smith's in your neck of the planet, don't worry you aren't missing a whole lot. It's just your average grocery store, I guess. My sister Page likes to go there for the produce and organic options. And also one time she met
Henry B. Eyring
there
while buying butter
.
But me? I am afraid of our local Smith's. It's in downtown Provo and I have maintained my whole life that it is really scary. Scary and odd--the whole structure is troubling to my internal fung shui. My neighbor Andy says it's where the good looking college students buy their groceries, but it is also where the up-to-no-good looking people buy their groceries too.
Last month someone was
shot and killed there
and I was justified for my years of dislike of the place. It was bound to happen people. Sad, but I told you so seventeen years ago.
When I pulled up to Smith's I saw a slew of homeless people asking customers for money. I don't know who carries around cash these days, but I am always like "Uh, sorry I only have a debit card and Tic Tacs on me." You know? People like me are useless to these people.
Then I saw the woman who works at the Chinese take-out food counter walk out of the store--hair net and all--kick one leg up and touch her toes and then kicked her other leg up and touched her toes. Then she walked back to the Chinese take-out food counter and resumed taking orders for cashew chicken, chow mein and the likes.
After that awesomeness I wanted more then ever to get in. And get out. So I headed for the make-up wall and found the nude lipstick I wanted. I specifically chose the stick farthest from the front of the display so as to be sure it hadn't been handled before. If you know what I mean. I think you do.
When I went to purchase my goods the cashier lady wouldn't look at me when she asked me her obligatory questions, "Did you find everything you were looking for?" "Plastic or Paper?" Debit or Credit?" Note: no cash.
But as I was answering her awkwardly, she got bear-hugged from behind by a man with a black manicured beard and mustache in a gray turtleneck. Bear-hugged in a way not suitable for children. Bear-hugging and she liked it. A lot. Good thing The Chief was too busy begging for a handful of Lindt balls. Yiiikes.
The whole thing affronted my good standards of good standards, I left in a hurry. Coming out of the store I was asked again for money from a shady character with a dog (did he have a dog? Or am I just remembering he had a dog?).
"I only have a debit card . . . sorry."
But the truth was, I didn't even have that. I had left the card at the scene of the crime (the shooting
and
the bear-hugging) in my haste to get out. I turned around with the intent to retrieve it, and saw a mom yelling at her toddler loud enough for even those buying fish in the far corners of the store to hear.
Finally when I was safely at home I opened up the tube of lipstick.
Gross.
It had been used--the proof was in the way it was smeared all over the applicator and the lipstick itself had been whittled away into a nude nub.
Nude nub. Did you just get the creeps when you read that? Nude nub covered in lip germs.
This was disappointing because I was not about to go back to that place to return it. No, thank you. Which is sad because, well, it was the perfect shade to go with my new
eShakti dresses
you were blogging about.
Happy weekend. And all that jazz.
sister in law week, megan "surfs up" a swimsuit giveaway: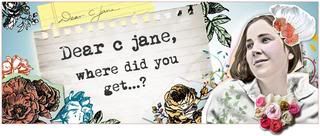 Oh snap! Happy Fourth!:
I am c jane and Chup took back the lipstick and got me a new one. No worries.

contact me:
cjanemail@gmail.com