Motherhood on Me: When Daddy Comes Home

Shortly after Ever was born,
Chup was sent off on his last business trip to Pittsburgh. With the help of my family, and a surge of I AM NO LONGER PREGNANT! adrenalin, we got through. Then, a couple days after that, he had five days on an acting gig for our church, including two days in a state park in Nevada.
My husband felt incredibly guilty about leaving. I reassured him confidently, "Don't worry about it! I will be fine. It'll be easy! I will have help! Go on, don't feel bad."
Having him gone was the hardest thing I have ever done in my life--even with loads of help. And I don't even think I am exaggerating. I mean, it could be the hormones talking, but I don't think so. Chup was gone right after The Chief was born too--that was a walk in the park while eating a sandwich and flying a kite. If you will.
This time around I had to succumb to the loss of control. This isn't easy for me to do. I had a hard time staying in bed while I could hear The Chief downstairs communicating to others words only
I
could understand. If I couldn't be down there refilling the sippys with the proper liquid, I wanted Dad to be there, dang it.
Plus I just happen to be one of those wives who loves her husband. You know, one of those wives who likes her husband under the same roof?
I don't want to pretend I know even the slightest of what I am talking about, but after that first week I started to think about all the mothers I would see on the news welcoming home their husbands from military missions abroad. Many times you'd see a mother holding an infant and explain,"My husband left before this one was born." How I wish I could hug every military wife on this planet.
Having a baby is a big deal. Husbands should be around for these sorts of big deals. In my opinion.
Anyway, our dad is home now. And all is well.
See?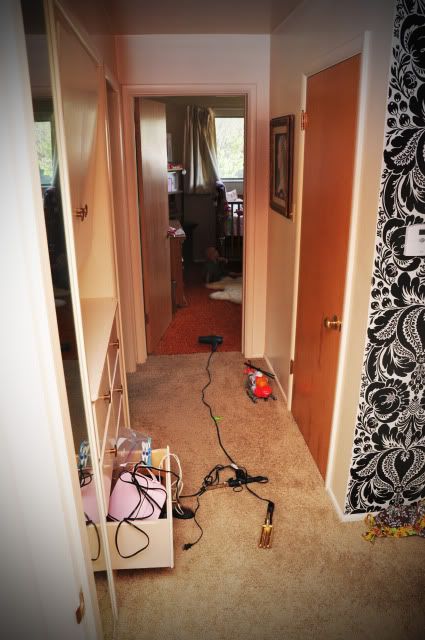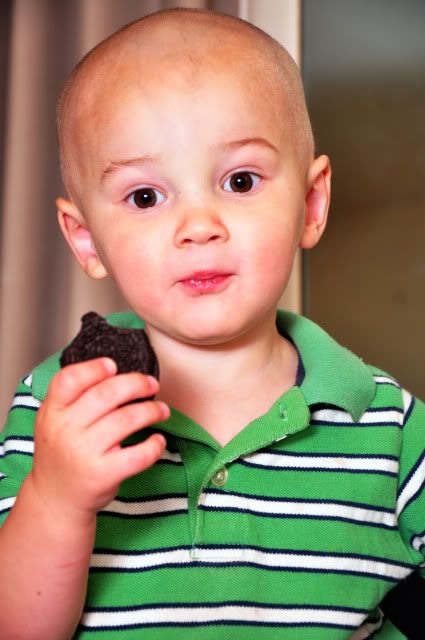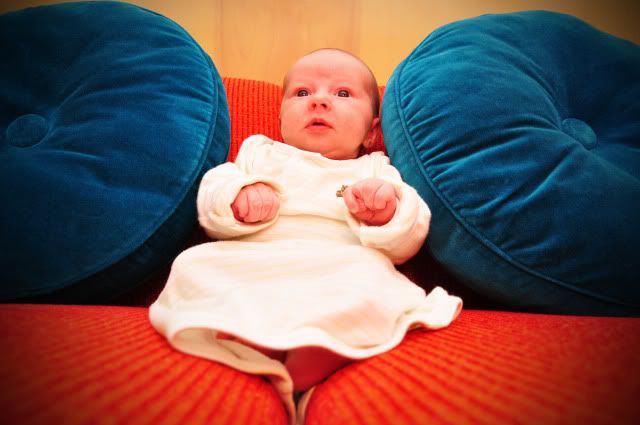 Messes in the hall and newly buzzed heads and Oreos and Ever Jane on the couch. We're surviving.
As my mother told me one night when she was staying with me while Chup was gone, "In a short time you will feel normal again. It'll become so easy you won't even want your husband around."
I'm sure she was exaggerating, but I've been wrong before.


on dear c jane today:
my sister
stephanie's mormon message video
!
I am c jane and this week I am posting photos of my new life as a mother of two.
contact me:
cjanemail@gmail.com