Motherhood on Me: The Shock of the Beginning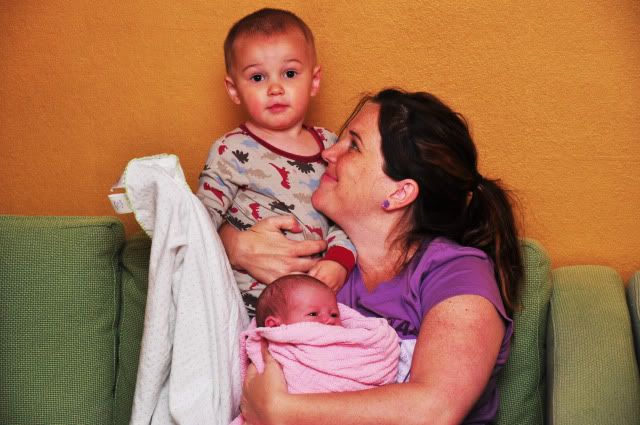 I have always felt like a mother.
It started with a hesitant habit of mothering
my littlest sister Lucy--seven years younger. She followed me like an eager shadow wherever I went whether I liked it or not. Most of the time I didn't like it, but she didn't care, and we spent much of my teenage years together. For heaven's sake, I even took her to parties. (As for my
other little sister
, I am pretty sure no one raised her except romance, day dreaming and stacks of high-end magazines. What a pretty life!)
Somewhere in all of that time, my siblings started having children of their own. I became an aunt at fourteen and found a new love for the wee ones. From there my family procreated like rabbits and we've never been short of a baby to love. Incidentally, Ever was our 37th grandchild and before the year is over we will have two more.
Children have always been present in my life. And after The Chief made his presence known around here, I remarked many times that it felt much like aunthood, only I loved the baby even more than I thought I could.
But TWO babies?
Two weeks ago motherhood came sweeping down on me with a large rubber stamp signing MOTHER on my forehead. It was as if I was just playing house before, and now I am really doing it. I am really at the helm of this mothership and . . . WHERE ARE WE GOING?
Someone help me. I am a mother of two souls. This feels entirely different.
Here is my new life: