Spice-ified Front Room? Done!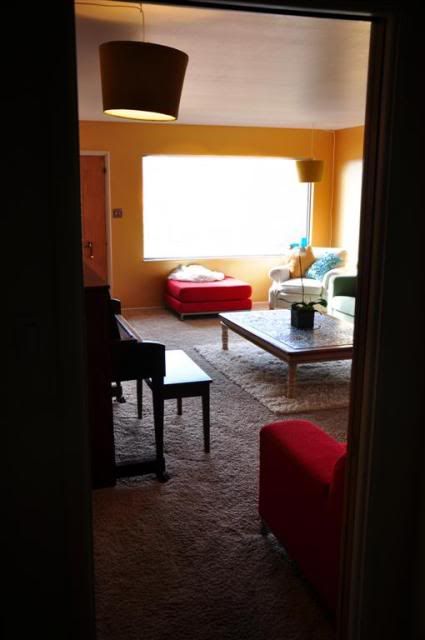 After a serious,
sit-down discussion
I had with my earnest niece Jane in 2008, I was forced to come to terms with me having lost my style (or spice--as she called it). So it was in the early part of 2009 I decided to bring back my spice.
It started
here
with my living room.
And today I am happy to report the room is finished!
(With the original paneled walls in place.)
It took me a year (A YEAR TOILING IN THE HOT SUN OF DESIGN DECISIONS!) and two different shades of paint color (cool green to warm gold), but I am so pleased with the final project. It's colorful and crazy and reflects who we are as a family.
I can only hope Jane will approve.
If you'd like to see more photos
and running commentary, please go to
Fresh Nest Design
. And if you do head over please take time to say hello to my bust of Diana. Currently she is having relationship issues with Chup's bust of David which both amuses and concerns the bust of Charles Dickens who sits atop the piano.
Anyway, I am still waiting for the day The Chief head butts them all against each other into little plaster pieces all over the carpet. Until then . . .
Today on dear c jane:
Plump your lips right in time for kissing season: