Step right up Ladies and Gentlemen to my first ever

Button Week

. I am celebrating the arrival of four new buttons loading up on my sidebar. Every day a new blog about a new button. It is the most exciting thing since Michelle Obama's green gloves. Or were they olive?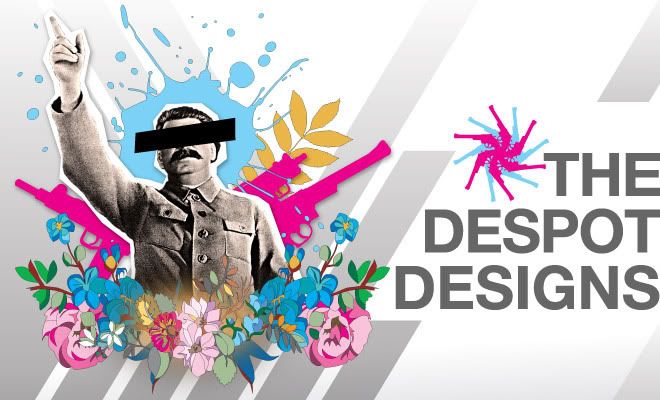 This weekend Retro House went cold.
Our white bedroom became an igloo. The green carpeted downstairs den was a frozen tundra. We defrosted the nursery with a space heater and smiles. Chup checked the furnace and found it deathly ill.
We tried calling the service number posted on the pipes, but late Saturday night was no time to be looking for serviceman. Calls were made to family asking for recommendations, but our calls rang in empty offices. Finally, after a swift look at the phone book we found a 24 hour service. On the phone they troubleshot with Chup until we had a diagnosis. There was hope for heat in our future.
Then yesterday I woke up to find a warm fridge. Warm applesauce, warm spinach leaves, tepid juice. Had this happened a few days earlier it could've been a delightful coincidence. We would've used the den's bookshelves for soy milk storage while the baby slept in the humidity-controlled vegetable drawer. Issues solved, money saved.
Instead I was left worrying about my once-chilled grapefruit Izzes. Chup had just left for work. I found him on the cell in Orem.
"I'll come home."
In an hour or so our fridge was back to work cooling our beverages and keeping our uncooked tortillas soft. By afternoon my crushed ice was back in my water cup.
The point is, I am glad for professionals. People who have skills to save the day. They know the ins and the outs of their prospect job and for them, details make all the difference.
Like my banner designer Jed Wells, The Despot.
He has given me birds, turkeys and Christmas ornaments--each coming with minuscule detailing around borders and patterns. He's matched unique colors with my template to complete the overall feel of my blog. He has been my wind beneath my wings. Literally.
Though I had begged, Jed would not meet the demand of his public. Though e-mails poured in my inbox requesting his artistry, Jed refused to design for the masses. His work became something of an enigma. Blog owners asked around wondering how they could get a genuine Jed Wells banner, but his work was too rare, too pricey. Like owning a Escher, or a Warhol--a Well's banner is the pearl of blog banners--devastatingly hard to attain.
Until now.
A slight tilt in the universe has opened the gate for the yous and mes of this internet world to work with Jed Wells, The Despot, one-on-one for personalized, artistic banners (plus more). This news is celebratory amongst the depressive state of our economic union. I wouldn't be surprised if Jed's open shop doesn't revive Wall Street for the next month (at least). Especially if he designed while wearing olive-colored gloves.
Thank you, Jed.
For examples, samples and a witty explanation go
here.
Here is the button: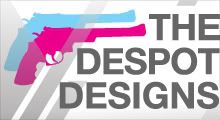 To get your own Despot Design button, copy and paste this:
Now, if only Chup would let me pay for a painter to finish our ceilings, a landscaper to do something with the front walk-way and the Merry Maids to do scrub down the bathrooms. And while we are leaving things up to the professionals, why not a cook?
Until next time my Button Beloveds . . .


Post-Edit:
The other slinger in my design squad--Megan from Knuckleheaders--just posted
this
about The Despots exciting news. She is sassy, indeed.