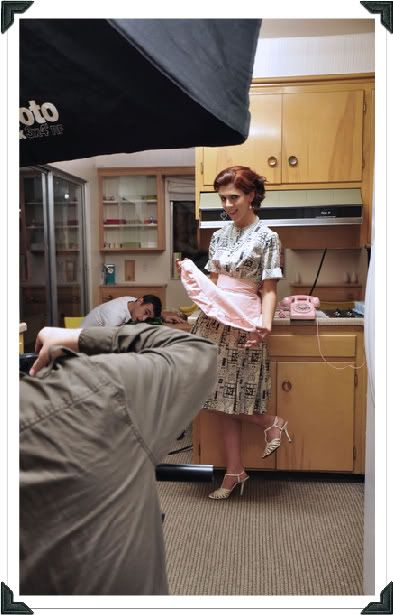 Last night Retro House
was pleased to host
J. Michael Wiltbank
and his team of stylists, assistants and models for a fashion shoot in our kitchen. Michael is working on a photography project about femme fatals who use decisive tactics to end the lives of no-good bums.
(You know who you are . . .)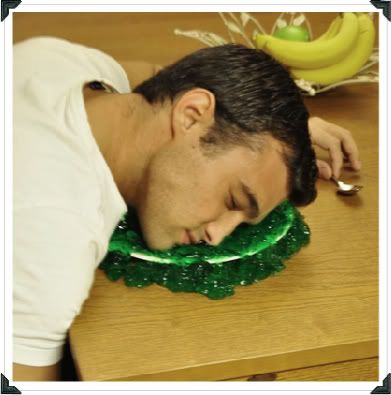 Our scene told the story of a '50s housewife who had enough with her lousy spouse and decided to spike his Jell-O (green) with cyanide. I imagined the scenario was over the fact that he made her have carpet in her kitchen.
I see she has good reason.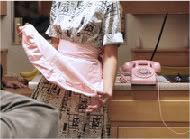 Do you like random facts?
Along with
The Monaco
, that pink phone was written into the purchase contract of Retro House. It belonged to the lady of the house who I imagined used it to call her friend Betty about the recipe for chicken cordon bleu. It sits in company with my pink Kitchenaid and pink toaster. The phone doesn't work, but if it did I might be more inclined to talk on it. Pink, after all, is my power color.
I just made that up. Power color. But you like it, and now you are wondering,
what is my power color?
Perhaps, bleu?