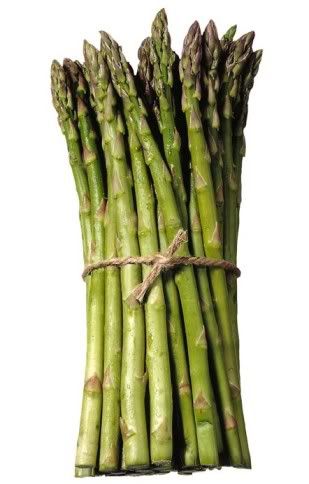 Well it is Monday.
I feel like writing about my spring menu. My menus go in seasonal phases. I like heavy stuff in winter and grape flavored popsicles in summer. You know what I mean.
For spring I am thinking this:
Monday
Cindy's feast
Cindy is my mum. Her favorite meal consists of a baked potato, or a baked yam with slabs of butter. Then, she adds in a plethora of seasonal vegetables like salted tomatoes or cooked broccoli. She always includes a dollop of cottage cheese or applesauce and maybe some cucumbers in vinegar. Cindy was never a grandiose cook, just a basic meal and maybe some vanilla ice cream (softened in the microwave) for dessert.
For our feast we'll have baked potatoes and steamed asparagus. Asparagus, I sing thy praises because I lovest thou until the sun-burned sands tick down the moments of my mortality. And maybe we'll add grapes. I'll skip the cottage cheese, only because what is cottage cheese?
Tuesday
Fruit and Fowl Salad
Avocados, strawberries, mandarin oranges (whatever fruit in season) and maybe some nuts of some sort. In the crockpot I'll slow bake marinated chicken for Chup. We'll experiment with a new flavor of vinaigrette. My sense are telling me pear. Pear, please, with a little fruity olive oil. And on the side, some crusty toast.
Wednesday
Massaman Curry
I have different friends for different meals. My friend Natalie happens to be my curry friend. She did some good investigative work and found the recipe to our favorite massaman. Chup and I could probably eat massaman everyday for seventeen weeks. I think we'll try once a week for ten weeks and see if we turn into cashews. Ha ha that was a funny joke.
I know how there are some people (like my grilled vegetables friend, P Flower 10) who like recipes, so here you are now:
mussaman

curry



1 can coconut milk


fish

sauce


2 - 3 chicken breasts, thinly sliced
1 or 2 potatoes
sugar
roasted cashews


Mussaman

curry paste
rice

Peel and cube potatoes. Put them in a pot to boil. It should take
about 15 mins for them to cook. Start cooking rice. Meanwhile, Shake
coconut milk. Add almost 1/2 the can of coconut milk to a saute pan
or wok. Add curry paste (2 TB = spicy, 1 1/4 TB = mild, we used 1 1/2
TB) Slice chicken and salt well. Heat milk/paste to high and when
it's bubbling add the sliced chicken. Then add 2 tsp

fish

sauce

, 2
tsp sugar and cook for 5 mins. Potatoes should be about done. Drain
the potatoes. Give the chicken 5 more mins or so, until it's cooked
all the way through. Add potatoes, rest of coconut milk. Add cashews
and 1 tsp

fish

sauce

, 2 tsp sugar. Cook a few more minutes. It
should be nice and soupy and the chicken done. Serve over rice.
I never know, is it mussaman or massaman or messwiththatman?
Thursday
Bean Burgers
I can't get them off my mind. I think about them all the time. With hard-core potato chips, the anti-Ruffles variety.
SPICY BLACK BEAN BURGERS
1/2 cup flour
1 small onion diced
2 cloves garlic, minced
1/2 tsp dried oregano
1 small hot pepper minced
1 tbsp olive oil
1/2 medium red pepper diced
2 cups cooked or canned black beans, mashed
1/2 cup corn niblets
1/2 cup bread crumbs
1/4 tsp cumin
1/2 tsp salt
2 tsp chili powder
2 tbsp fresh parsley
Set flour aside for coating. Saute onion, garlic, oregano and hot pepper in oil until onions are translucent. Add peppers and saute for another 2 minutes, until pepper is tender. In a large bowl mash the beans with a fork. Stir in all the vegetables, corn, bread crumbs, cumin, salt, chili powder and parsley. Mix well. Divide and shape into patties. Coat in flour. Cook on a lightly oiled frying pan on medium high for about 5-10 minutes, or until brown.
Friday, Saturday, Sunday
I take the days off. Besides, that is what Rice King is for.
I hear stirrings in the nursery. Time to go.
Thank you for taking a moment to read my spring menu. I know that we will end up eating out most evenings--as per my pricey habit--but a housewife can daydream.
Can't she?