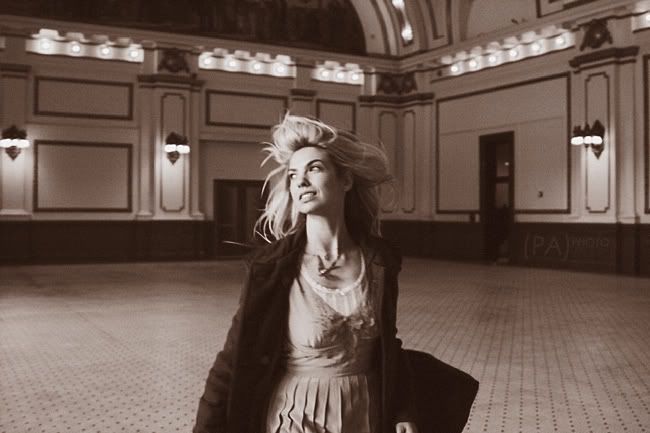 In exactly one week
I will be in my seat for the Mindy Gledhill/Thrillionares benefit concert. In fact, my whole family will be there because, after all, it is Monday night and therefore Family Home Evening. And also, because our sister-in-law Lisa is a player with the Thrillionares. Oh, and a couple of us donated to the silent auction--we'd like to see if our stuff goes for much. Then there is a part that the proceeds will go to help our sister recover. But mostly because we could use a night of enjoyment. All of us.
And that is what this night is going to be.
Will I see you there?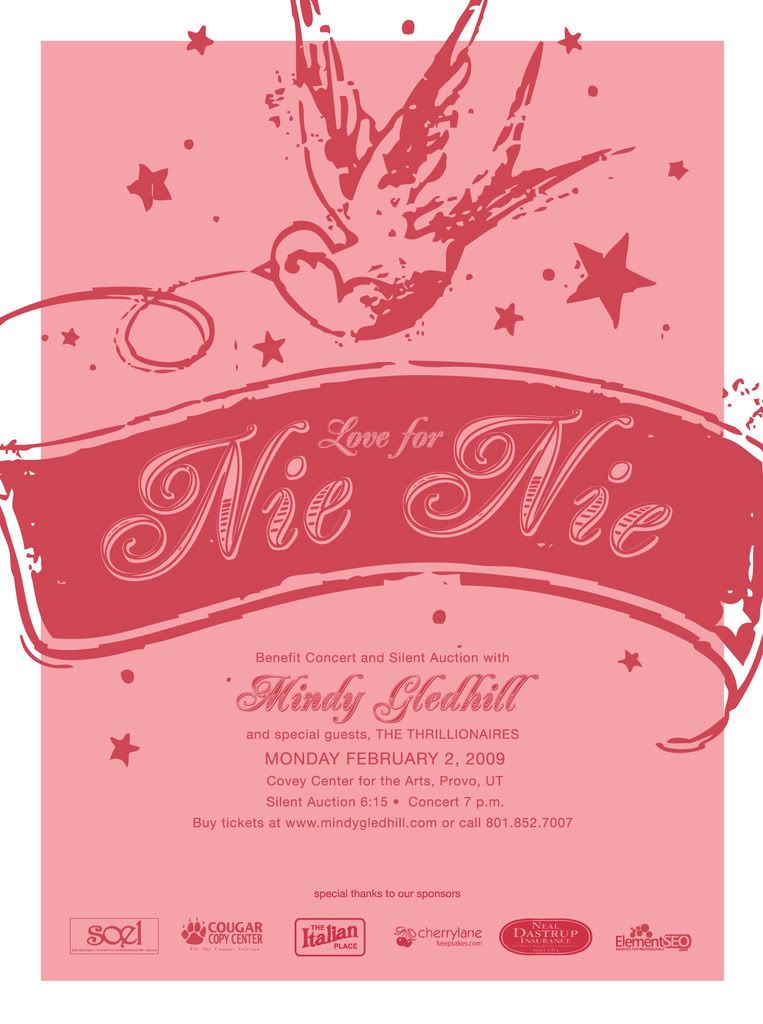 Love for Nie Nie Benefit Concert and Silent Auction
Mindy Gledhill with The Thrillionaires
Monday, Feb., 2nd, 7:00 p.m.
The Covey Center for the Arts, Provo, UT
Discounts available for students, seniors and groups of 6 or more

Silent Auction Info:
Online bidding ends Feb. 2nd at 3:00 p.m.
The ending bids will be the starting bids for all of these items at the live auction which begins at 6:15 p.m. in the Covey Center lobby and ends after the concert.
Confusing? It is explained well at
www.formerlyphread.blogspot.com
. Some highlights from the auction include two packages to see the Jazz on the second row, including dinner and parking, valued at $950 each. There's also, a basket full of makeup by MAC valued at $600.00, and a private, acoustic concert with Mindy (I want that I want that I want that--nothing better--don't outbid me).
Thanks to our sponsors:
Ryan Tanner
: (poster design)
Soel Boutique at the Riverwoods