Leave it to Easter
It is 9:40 on Sunday night.
In a matter of hours blogdom will be blanketed with a storm of Easter pictures. Easter baskets, Easter eggs, Easter outfits, Easter asparagus. Tell me you eat asparagus for Easter dinner. I had roughly 443 asparagus sticks tonight at our family's Easter feast. And later--post-meal--Page caught me eating 72 more out of her simmering pan (they were still crunchy). At first she teased me, then she joined me, even remarking,
"Oh man these are good."
In the spirit of
first-teasing-then-joining, I am also going to post Chup's photos of
Lucy and Ric's Easter Egg Hunt
which took place Saturday morning on their farm. If you aren't a member of my family I won't feel bad if you don't scroll down. I realize that my exceptional-and-totally-remarkable nieces and nephews are only Other People's Children to you. And we all know how Other People's Children smell and look funny.
Anyway, let's start from the beginning (a very good place to start). Lucy and Ric gave everyone instructions:
201 eggs
Stay on the farm
There is one golden egg, with a cash prize
2 other eggs contained greenbacks of varying values.
Be courteous to others
Don't take the real eggs out of the chicken coop--they don't count

If you're

this little

let Grandma B help you
While the bitty ones are off to find eggs, the older ones wait until they get the OKGO! whistle. They only care about finding the Golden Egg of Cash anyway. . .
and football
.
(And soon, the other kind of chicks.)
(Wink, wink.)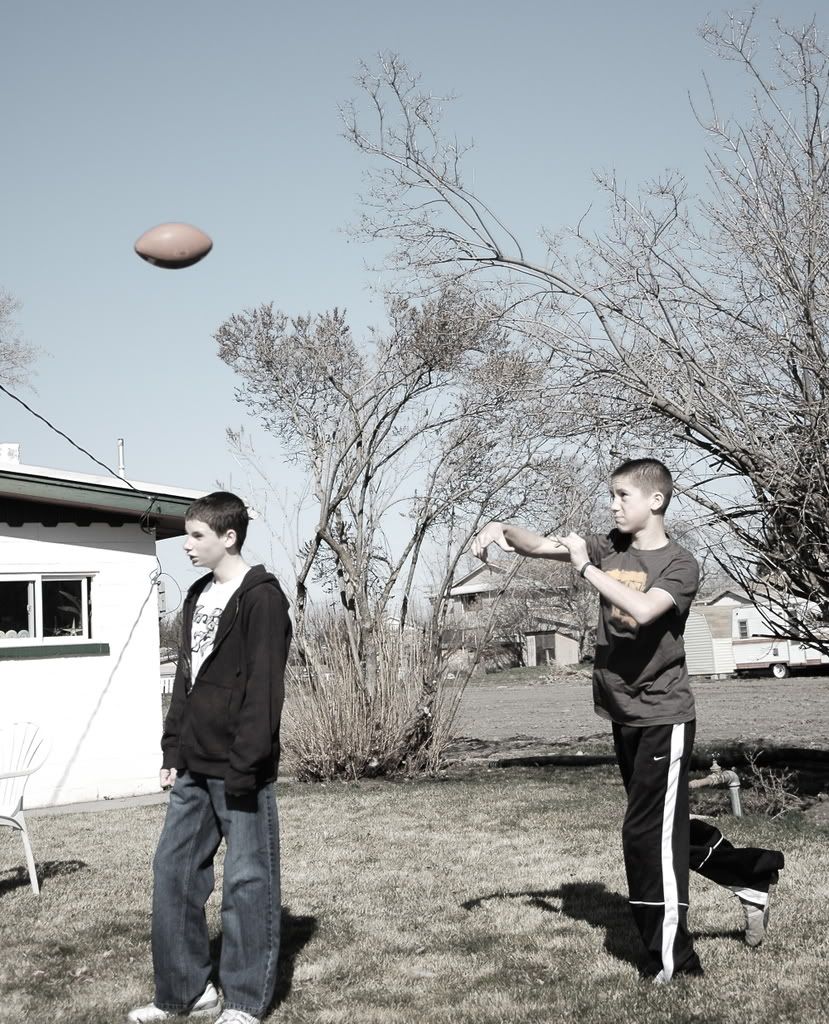 But the itty bitty ones just chillax with Umi or daddy.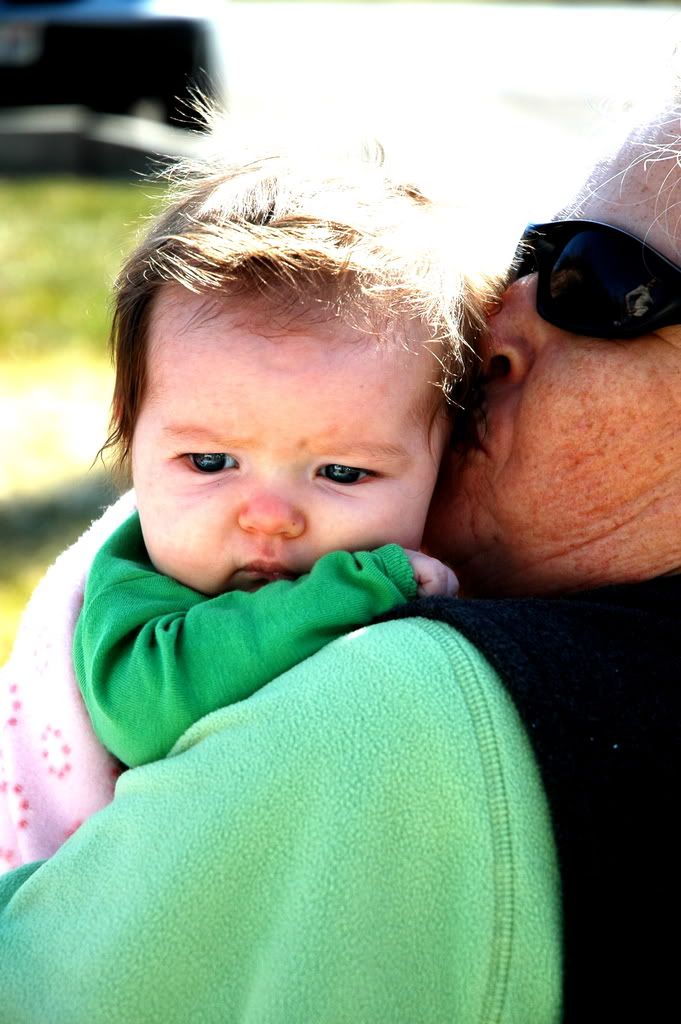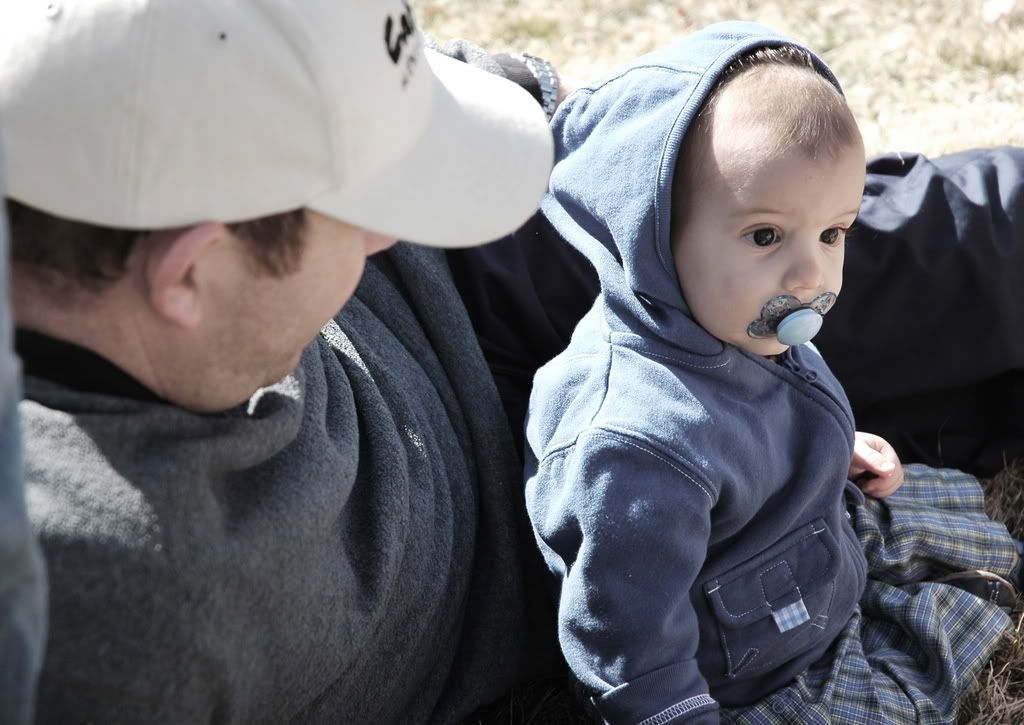 Most of the chick-a-dees find baskets of eggs.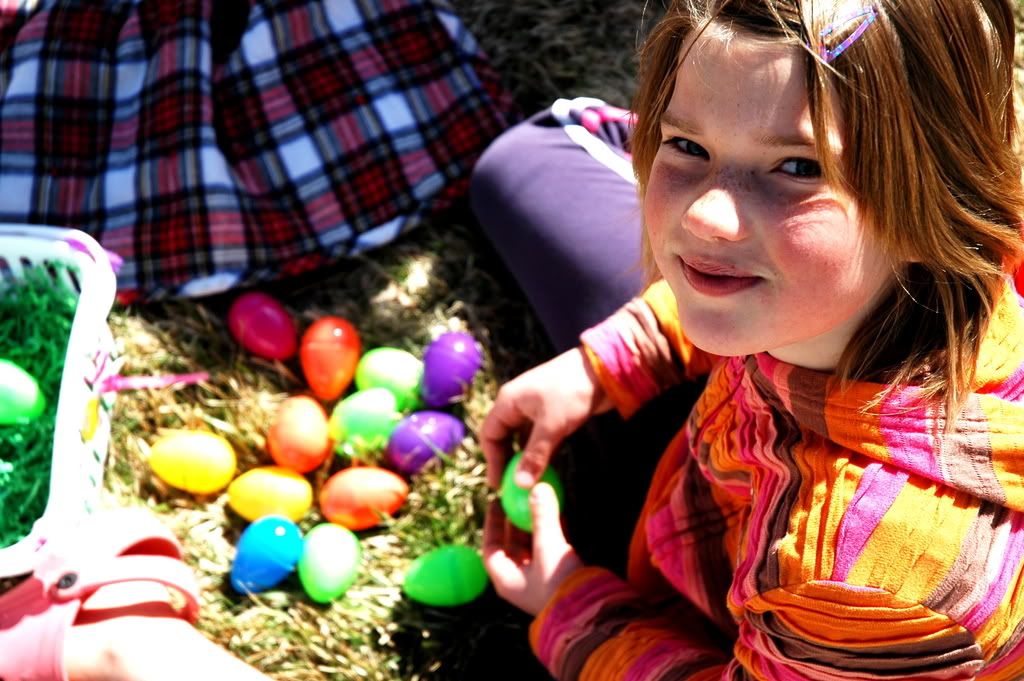 Some are luckier than others.
But Lolita, she's the luckiest of all . . . 20 dollars luckier.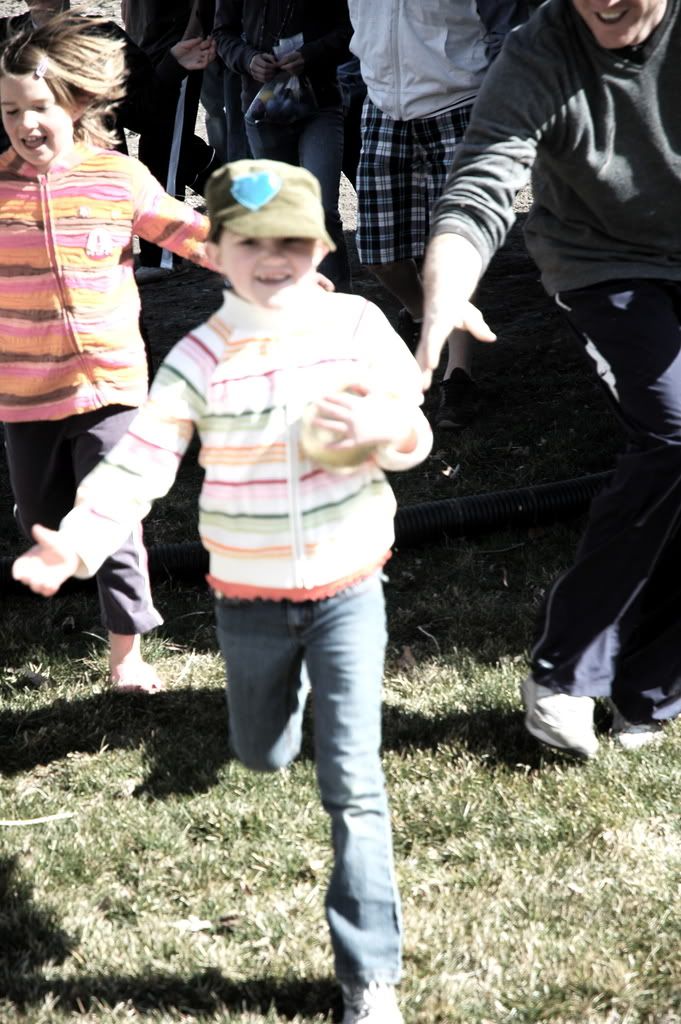 Leaving nothing left to do, but dream of next year. . .
. . . not me though, I've got asparagus pee to enjoy for the next twenty-four hours.
I love Easter.