In my determination to write more (and subsequently stay sane) I have joined author Ann Dee Ellis in a memoir writing group. 3 days a week she gives prompts and then for 8 minutes we write. Please feel free to join in! Here's my eight minute attempt today: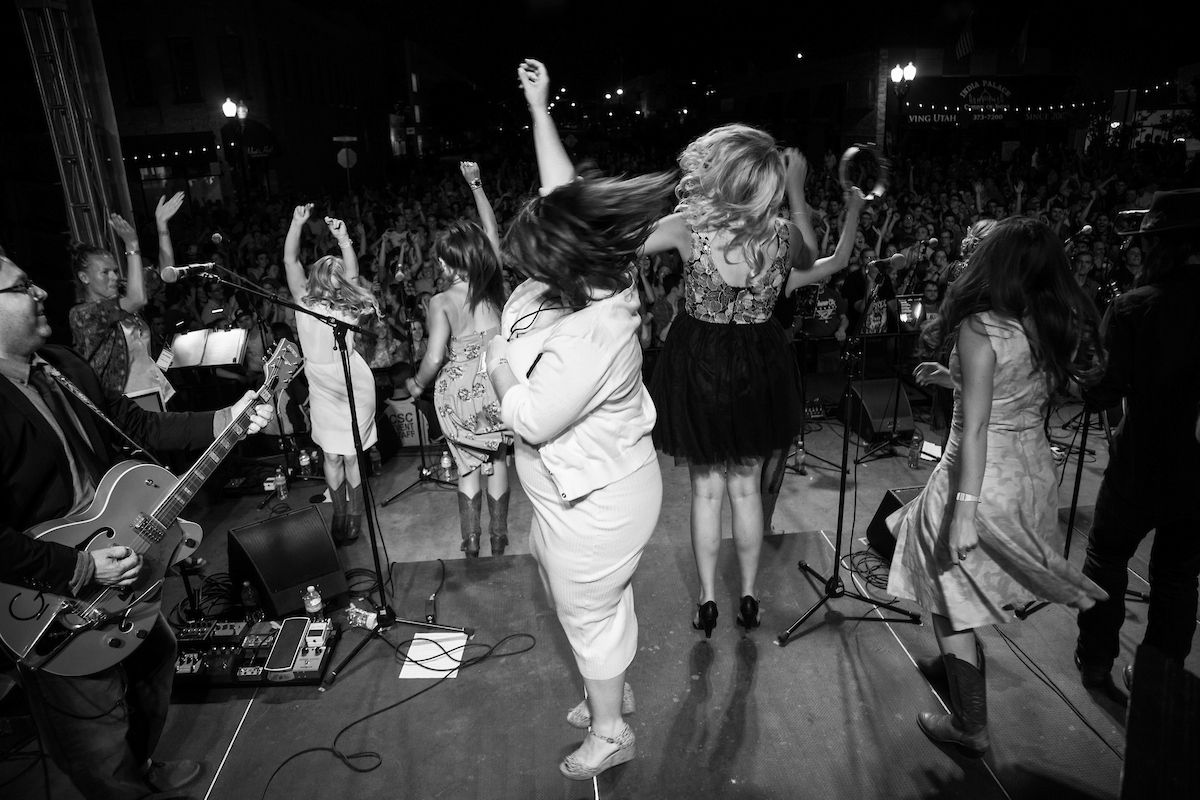 (3 in 1 to get caught up)
Finish
On Friday we finished our 7th season of the Rooftop Concert Series. It's probably been my favorite season ever. Really great bands, more diversity, some experimentation. On Friday when I got up on stage for the last time for the year I had an urge to hug every single person in the audience. In fact, one guy on the front row screamed out that he would hug me. But you know, things got busy during the concert and it never happened. Anyway.
In the past we've had this tradition where the founders jump on stage with the Lower Lights during the encore to sing and dance and this year we did it again, and it's fun. I know I come across as someone who would love to be on stage hosting, but in seven years it's never gotten any easier to get up there and I loathe myself for days after the concerts over. But there's always that moment when we get up as founders and it's fun. Even though I rush to get off as soon as the song is over.
See you next year, Rooftop!
Birthdays
On Sunday I will be six months exactly from turning 40. Ck and I scheduled out sometime last night for a morning to myself for a spiritual check-in on that morning. I think from now until March 11th, I will take some time on the 11th of each month to check-in.
Check in:
Am I taking care of myself so I can take care of others?
What am I doing well on that endeavor?
How can I do better?
Being 8 Years Old
When I was 8 years old I was in Mrs. Nelson's 2nd grade class (in the same classroom Ever is in now) and for Easter she decided to do something really nice for us--make us bunnies out of yellow and pink washcloths. I remember they were cute but ultimately disappointing because what I really wanted was candy. It didn't take long for me to see my disappointment was shared with my classmates.
We made her cry. She said to us, "I worked all weekend on making these bunnies for you because I knew you'd get so much candy this Easter and I wanted you to have something that wasn't sugar, and this is how you treat me?" I felt hot shame on my face for weeks. I couldn't even look up from my desk I felt so badly. I loved loved loved Mrs. Nelson, she as so sweet and kind and she always sent me to special programs and writing retreats because she saw some good in me. I appreciated feeling special in her classroom.
The thing about still living in Provo (and having your kids share the same classrooms as you) is that occasionally you run into your old teachers around town. And when I see Mrs. Nelson I still feel so awful about those washcloth bunnies.
Photo by Justin Hackworth