A Season of Social Stimulation & Selfies
This Christmas season
(I'm not done talking about it yet) I asked for the gift of sociability. I just wanted a month of being around stimulating people. And that Santa, he gave me just what I wanted:
1. Two of my childhood friends Dr. Katy Knight and Mara Masuda at Communal in Provo. Katy is in the process of redesigning the Monte L. Bean Museum and Mara manages Communal. I didn't grow up with slouches ok?
2. My two neighbors, Simy Gartz and Dr. Jessica Preece breakfast at Guru's in Provo. In my dreams Simy opens a bakery in downtown Provo and Jessica and I go there to sit, eat tarts and talk for hours about politics. IT CAN HAPPEN.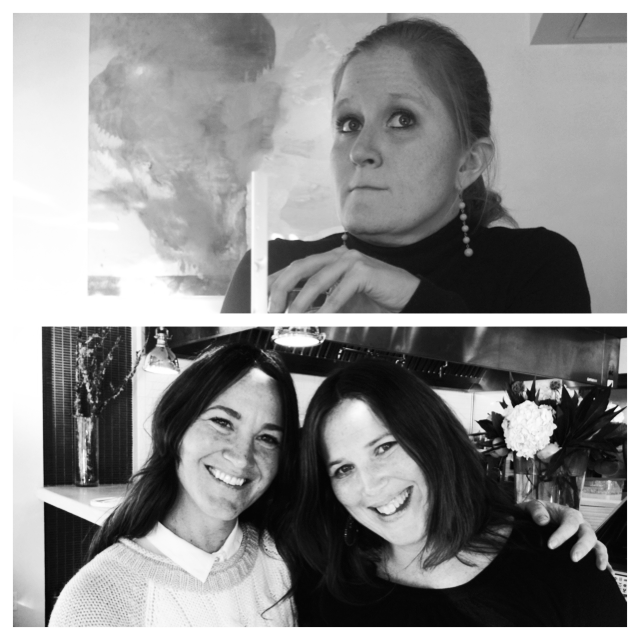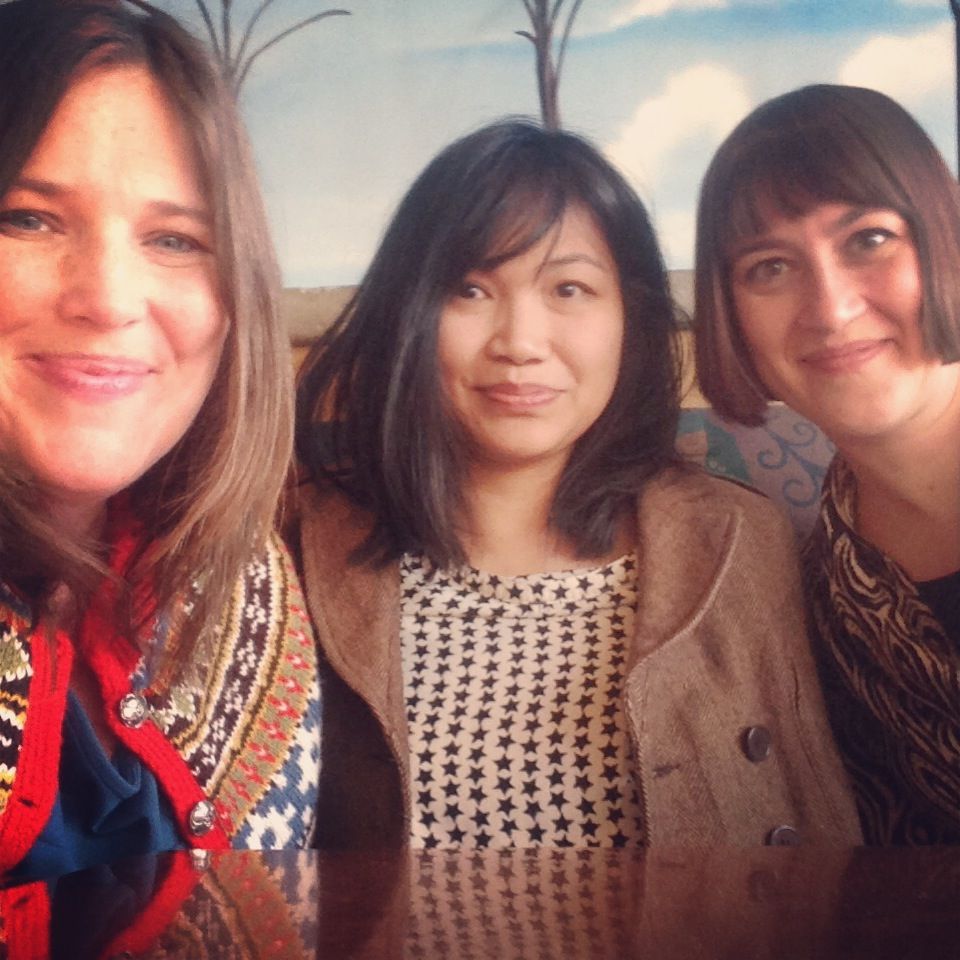 3. My friend Melissa Hickman, a therapist and advocate for "troubled" teen boys. She taught me so much about raising boys in this short lunch! I felt more sure of myself. Incidentally, not long after this meeting, Melissa was one of the couples who married her partner during Utah's legalization of same-sex marriage. Congrats Melissa and Mimi!
4. Lunch at P712 with three of the most amazing minds: Lindsay and Lexie Kite of
Beauty Redefined
(check out this website NOW...I mean, after you read all of this remarkable stuff I'm writing here) and therapist Janna Dean. I couldn't even eat my mind was exploding with new information about body acceptance. But I did eat, a lot actually, because IT'S OK TO EAT! Have you tried the Speck?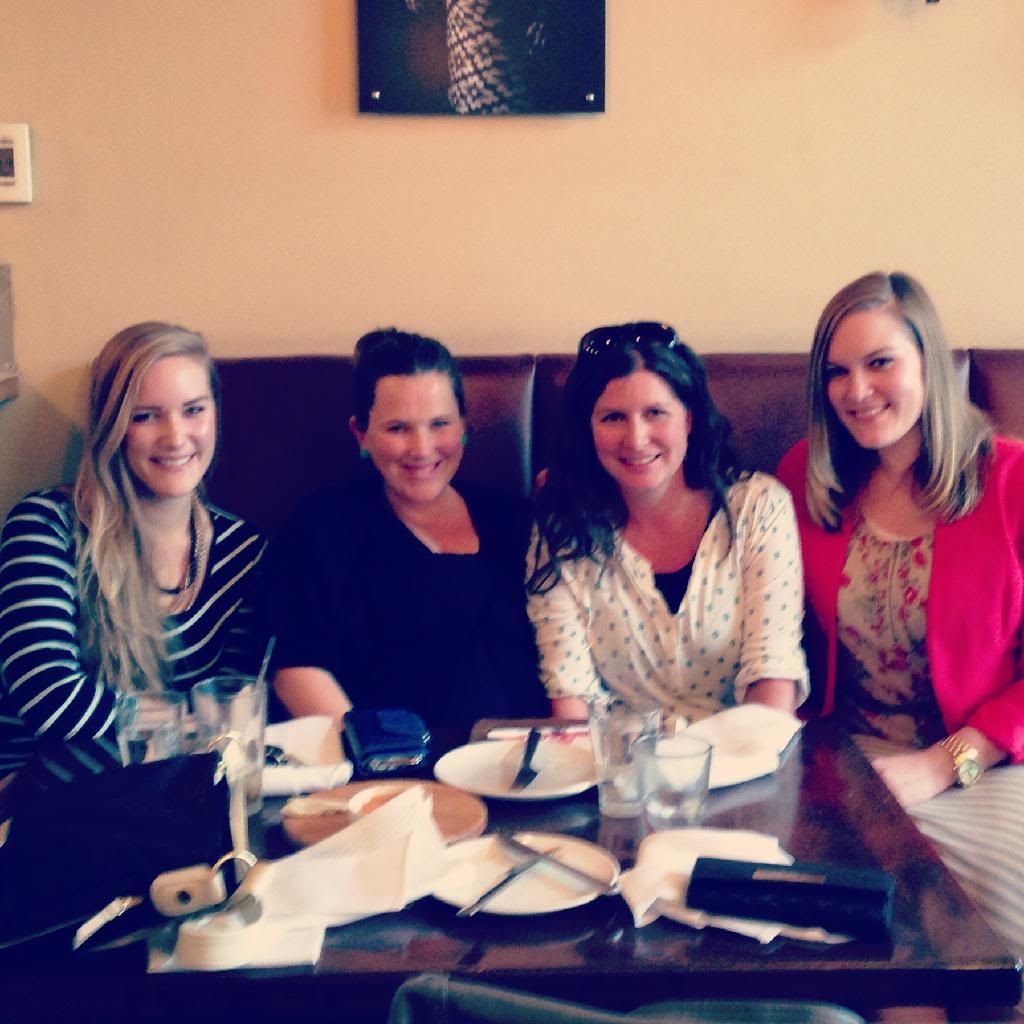 5. Lunch at Tacos 180 with Scott Wiley, musician and producer. Scott is one of my very best friends. We could've sat in that taco shop and talked the entire afternoon but he was recording someone that afternoon who will probably become really famous someday because that's what he does. He also paid for lunch which I told him not to because we need to be really clear in Utah County: this was NOT a date. But what is a girl to do?
6. This is me judging the Battle of the Bands at Velour...well, dancing while we waited for the count totals. You might know Mindy Gledhill? Kevin Auernig of Sodalicious? Whit Hertford of Jurassic Park? Ryan Innes Voice of the Gods? Congrats to winner Mimi Knowles, and my favorite new band Coral Bones for the runner up.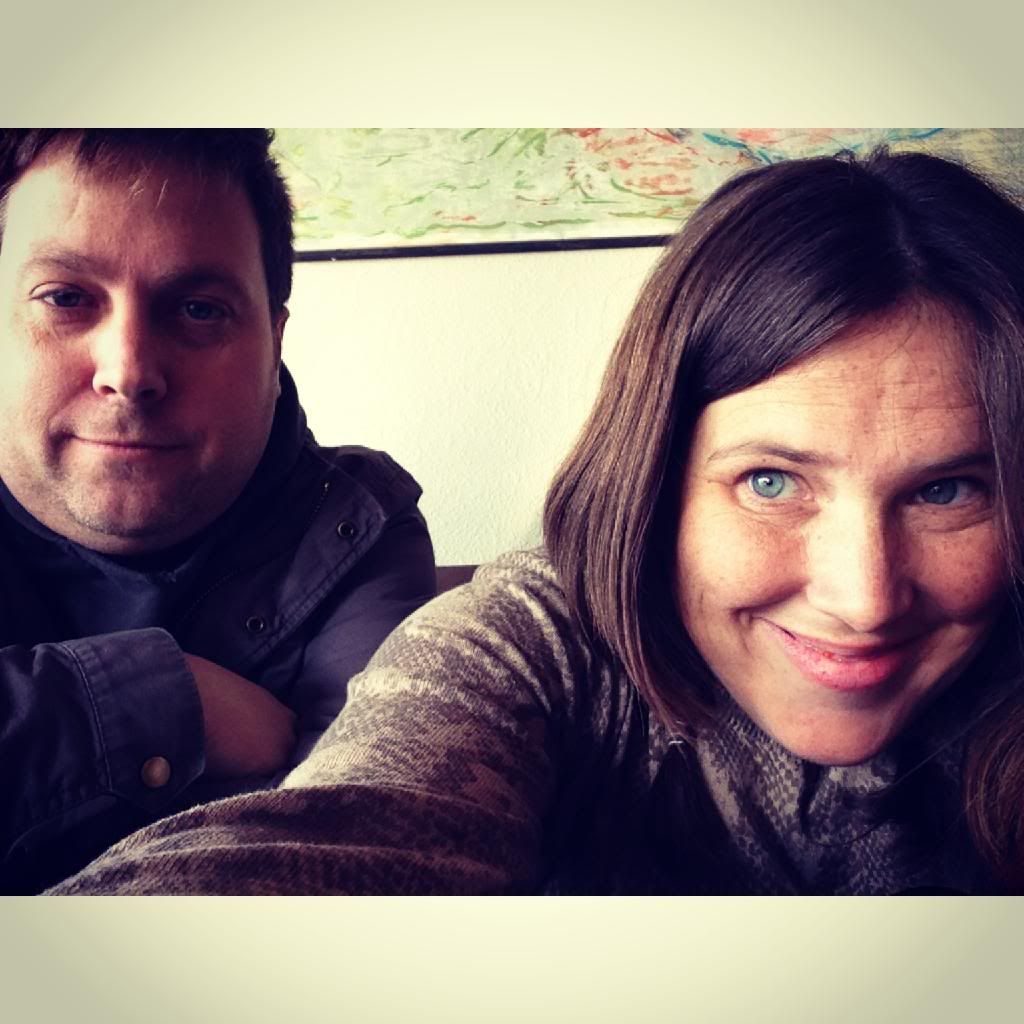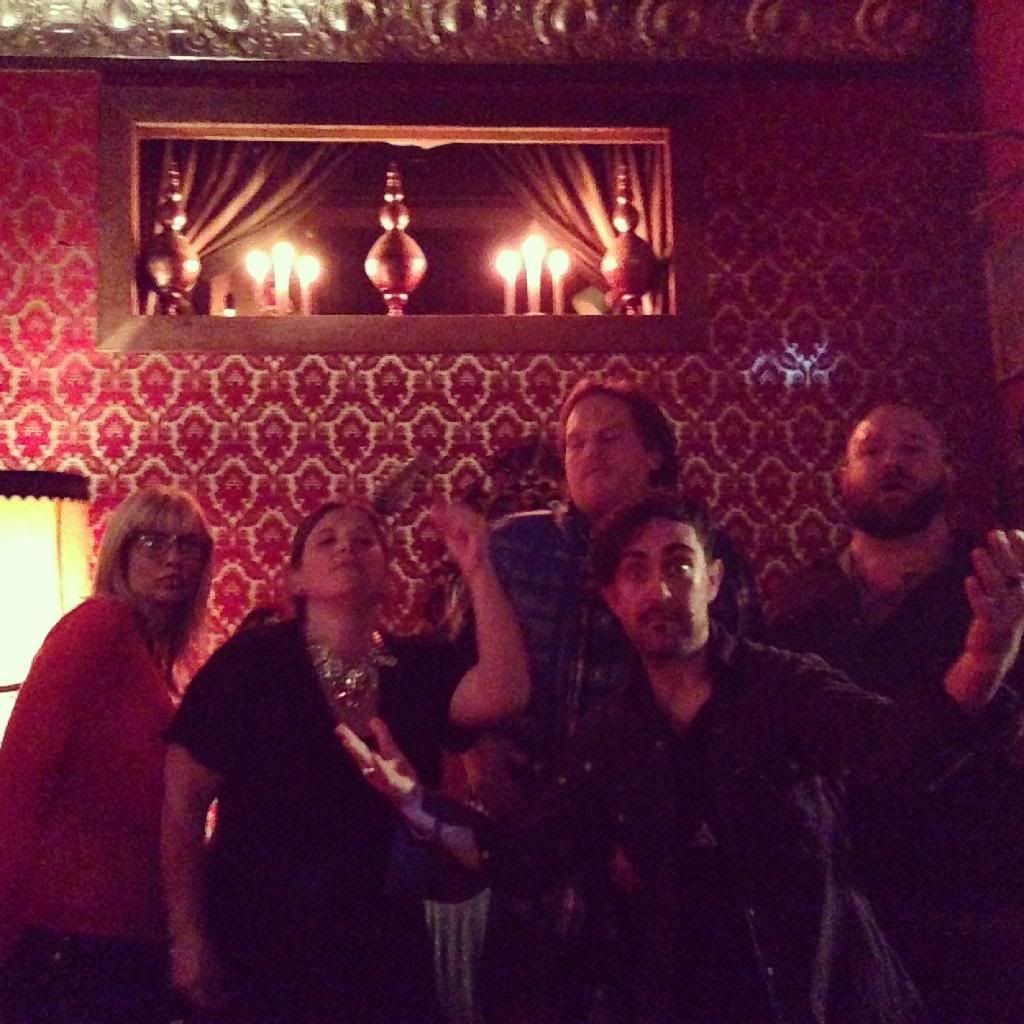 7. As tradition dictates, every time my blogging sister
Nat
descends from her lofty upper west side apartment in NYC to frozen Provo, Utah we eat at Cafe Rio. This time we were joined by our other sister-of-sorts
Susan Peterson
. I love both of these women. Love in my heart like you cannot believe. They are so generous and so smart. I'm lucky they are mine to love.
8. I decided to ask my idol Ann Cannon to lunch, and she accepted! We met at Communal again and I picked her brain apart about writing, being a mother, a Mormon and a friend. She was so good to answer all of my questions and help me feel at ease about combining all my passions into one great me. Then I begged for her phone number and now text her almost daily for more wisdom. Lucky her!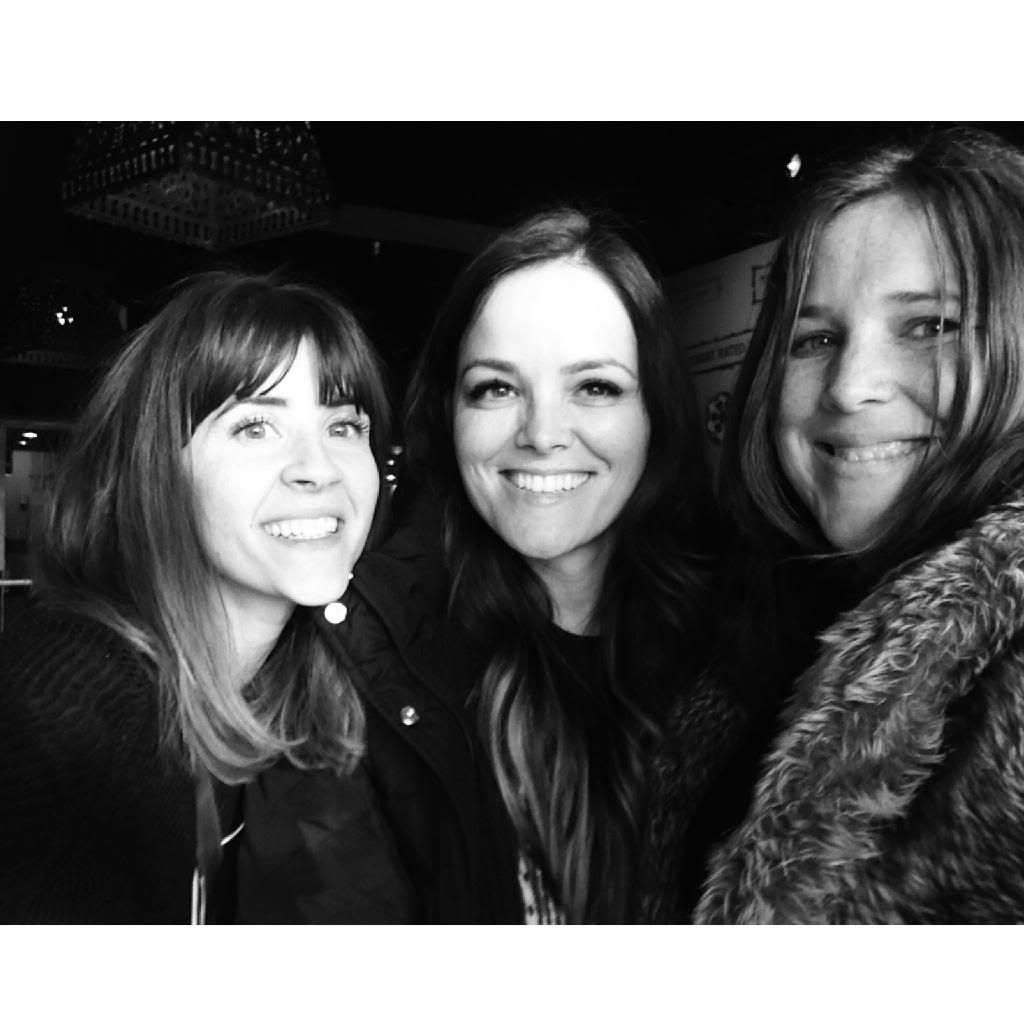 9. Me, Susan Peterson, Heather Burch and Millie Soelberg at
Susan's Freshly Picked Lumberjack Glam Dance Party
(did I get that right?) Why am I including this picture here? Because look at it. Again. Look at it again. Doesn't it look like I'm eight months pregnant and acting like a sequined fool? Dang.
10. Chup and I hosted a little Christmas party/concert in our Green Room with one of our favorite bands of 2013
Mideau
. It's was a fine affair with friends, family, neighbors, bishops, lawyers, artists, doctors, mothers, fathers, business owners, computer engineers, deans, professors, photographers, writers, bloggers, actors, producers, film directors,
musicians
, club proprietors, students, bakers and chefs. I'm bragging about my friends. Can you tell? We've got a lot of love here in our nest.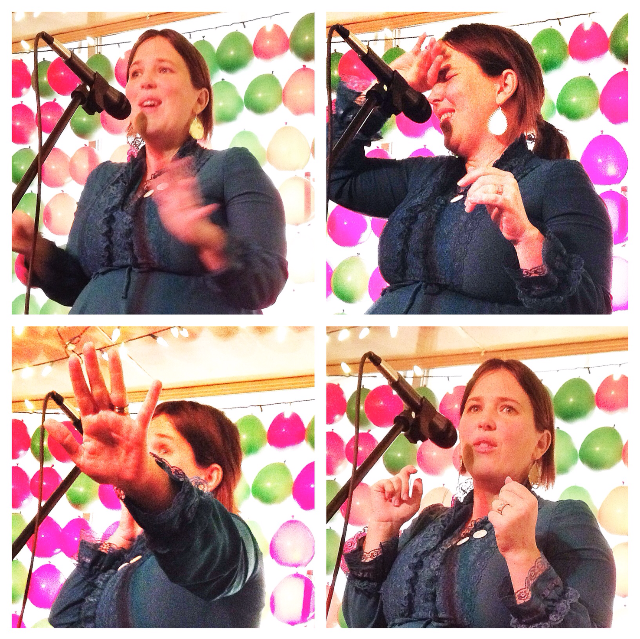 Thanks for getting through this post with me. If this is a collection of my life, I want my posterity to see this post. I am a viable introvert, I prefer to stay in my home and feed my babies and snuggle with my husband. But when I have a world of beautiful people to discover, I have to get out and see the world beyond my Retro House. And that includes you. Thank you my friend for being apart of me and us. You bless my life even if I don't even know your name.
As a token of my love, will you please
follow this link and listen to Mideau's Better for Burns?
And listen to it many, many times and maybe think of me? Because every day I get on here to write whatever, I think of you too.