On the Homecoming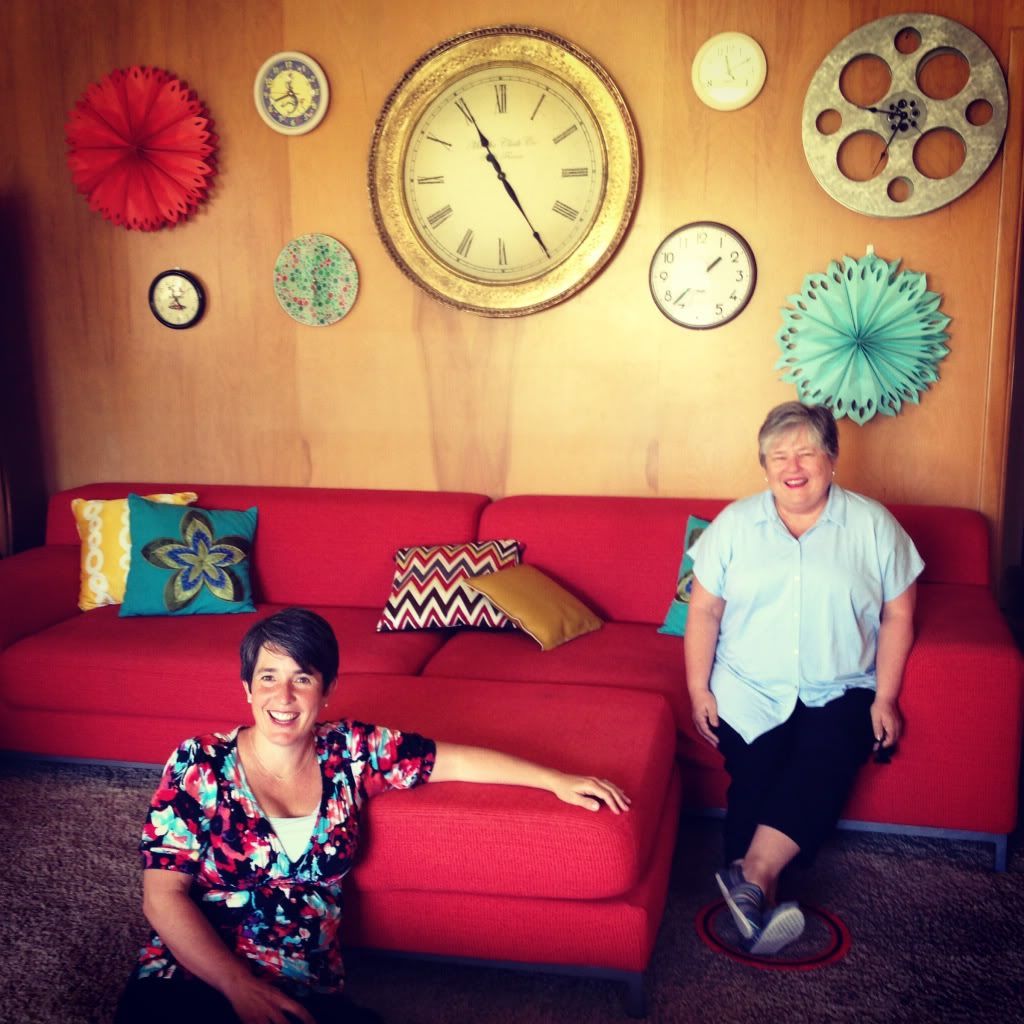 Last week a big thing happened
in the Clark family. Our parents came home from their Church Mission in St. Louis. They were there for three years--three really long years it seemed. When they drove into town last week they stopped by seven of my sibling's houses one-by-one (except my brother Steve who lives in St. George). They met grand babies born while they were gone and hugged most of their forty-three grandchildren.
Our house was last on the route because they are staying in our basement guestroom. They bought a house in our neighborhood (around the corner from where we were raised) and it's being remodeled. At this point it's going to be a couple weeks before they can move in.
This has been a blessing for my family. Anson was only two and Ever two months, when they left for Missouri. My children have never really known my parents. Now every day they wake up and ask if "Umi and Grandpa are awake?" Ever has taken to my mother as if they are inseparable best friends. I suspect it has something to do with my mother's bright, fancy tubes of lipstick and her willingness to let Ever go through her suitcases for treasures. Yesterday my dad bought a chainsaw and became Anson's hero. Chup too, at my father's insistence he opened the brand new tool and proceeded to chop down a far-overgrown lilac bush in the backyard by the outside fireplace.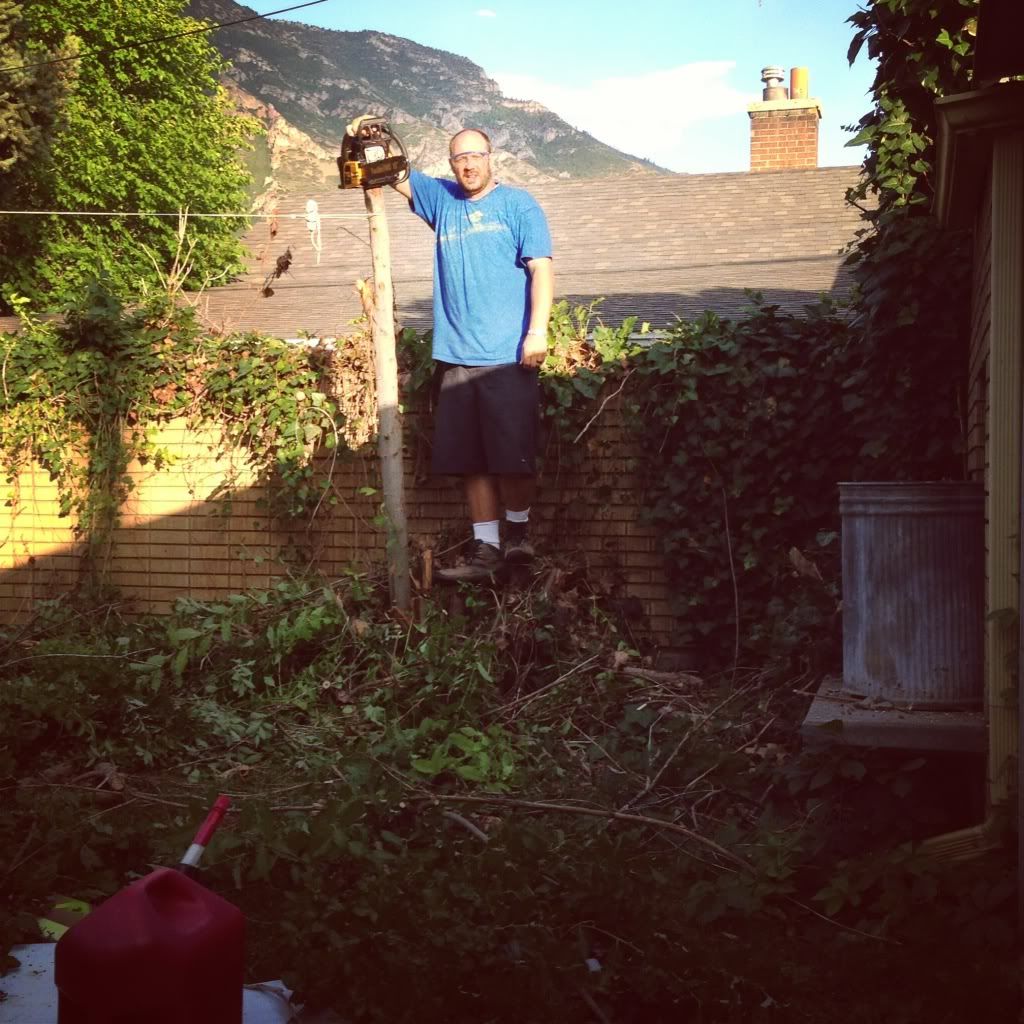 And our shy Erin is finally warming up to Grandpa thanks to an abundance of licorice and grandfatherly patience.
Last night we sat outside in the front yard, in the cool of the post-sunset evening and talked over my failed front garden beds. My front garden beds have long given me frustration, nothing grows on the west-facing plot thanks to the killing heat of the summer sun. It's frustrating how much anxiety I have over this failed endeavor--guilt tinged too, because I come from a prestigious family line of impeccable gardeners.
"Oh, we're going to help you with this," my mom said surveying the damage.
"Go get me a shovel and I'll start over turning it right now," my dad ordered.
And as he shoveled and mom plotted and I weeded I remembered how nice it feels to have parents. I had forgotten how much I still need them.