My Ever:
Tess's Girl:
Tricia's "Help! I stuck!"
Natasha
:
In November I was nursing my five month old in our bedroom and my 2 1/2 year old son came in and told me he had drawn a picture. I asked if I could see it and he said it was on the chair. When he showed me the chair I realized it really was ON the chair. Our IKEA Poang chair. He told me he didn't want to ask me for paper while I was nursing. I told him next time, ASK FOR PAPER!!!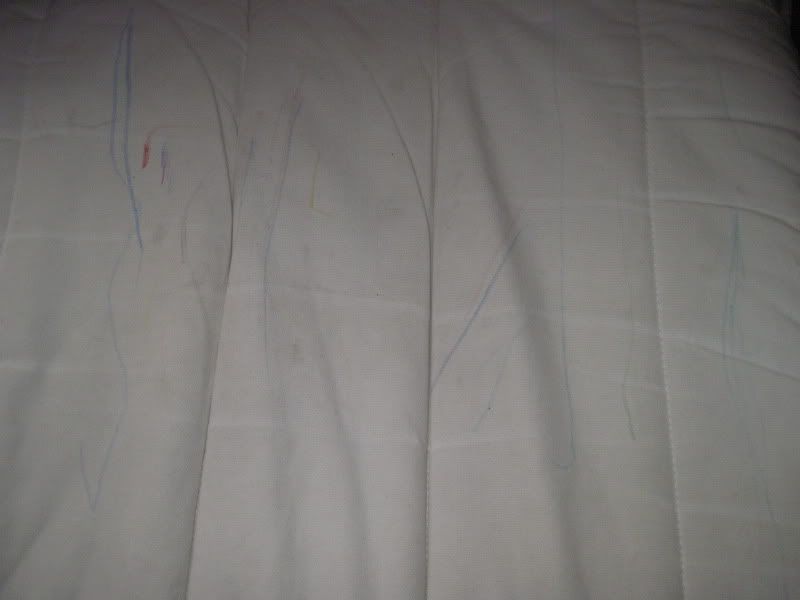 Erin's Hattie & Ruby: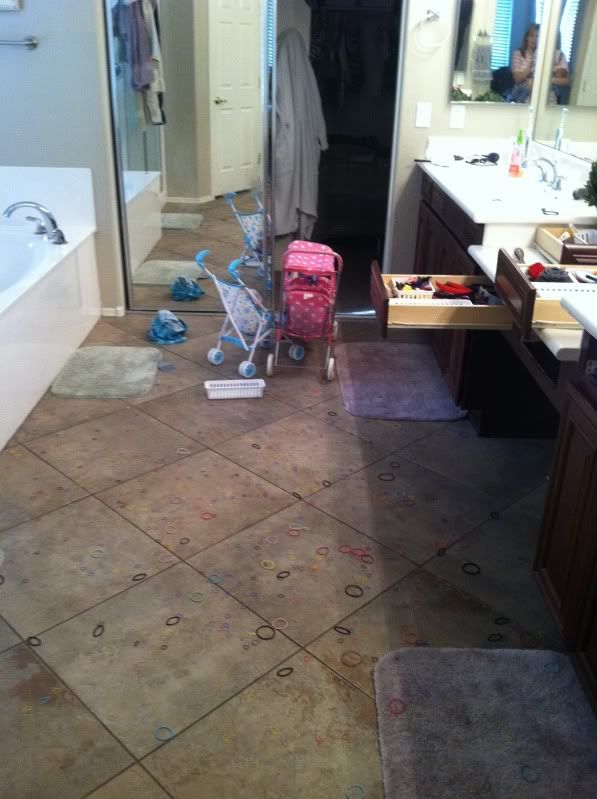 Candice: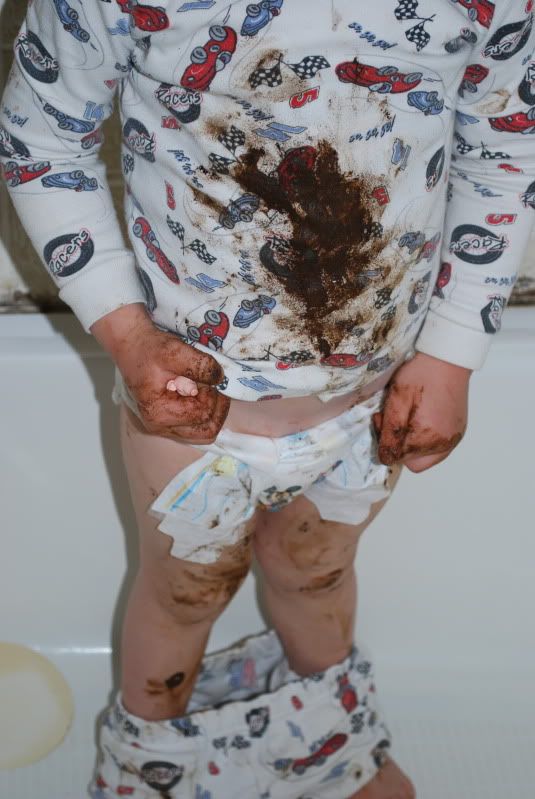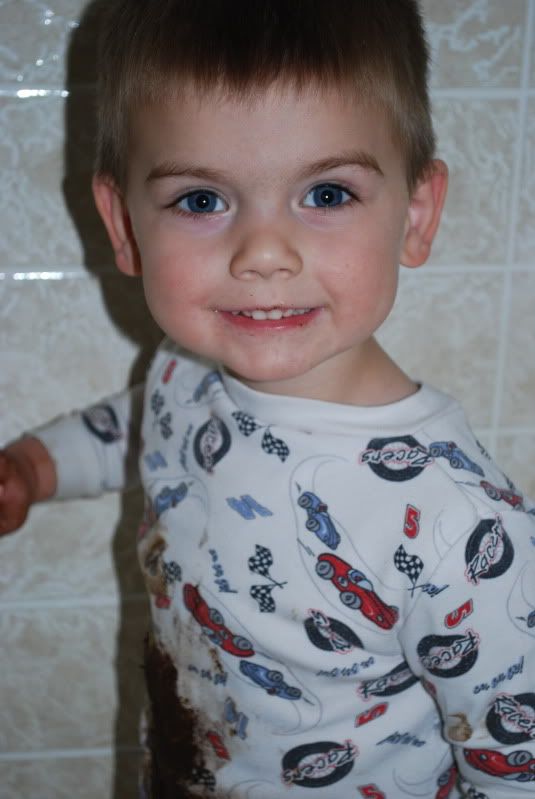 (Yes, that's what you think it is.)
Fun times.