My Favorite Aunt by Matthew Clark (11 years old). Cookies on coffee table.
Yesterday as I was going to bed
I thought maybe my good readers could use a break o' me. I mean, I can overwhelm I know. So I didn't post anything yesterday. Oh what? You didn't even notice?
But as the interwebs and flows, I was still around the wifi today. And just in case there is that teeny little chance you wondered, "Um, C. Jane didn't post today, I wonder what she's up to?" (and I can only pray that you would wonder) I am composing this post to show you.
First:
Recently on facebook I posted this status:
Everyone in this house needs a haircut.
Then, as the haircuts started happening, I posted photos.
One down, three to go: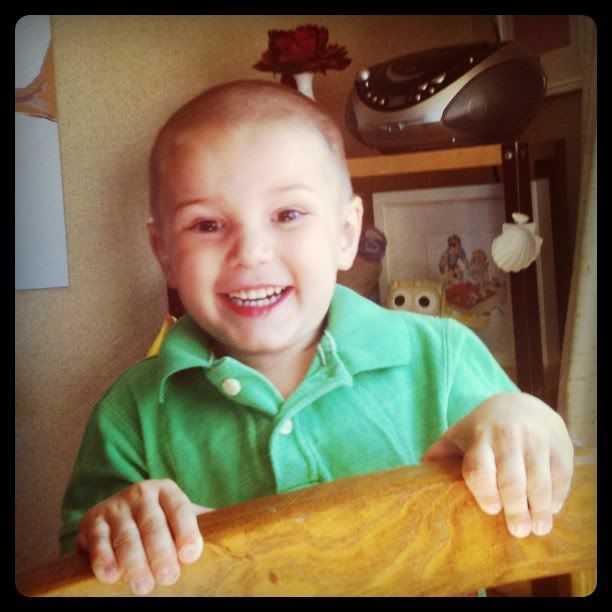 Two down, two to go: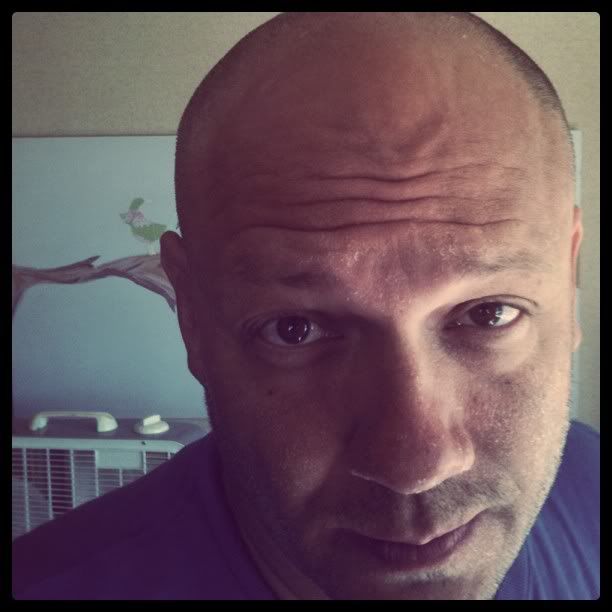 But before I could post about Ever's haircut the inevitable happened, people started assuming we were going to buzz Ever's hair off too. What? I mean, I know I come off crazy sometimes, but I even I have my limits. Then there was a back-and-forth discussion on if/when/how you should cut baby hair. This is to say: Facebook is funny.
Today Chup and I were looking at photos on our phones and he showed me one he took of Ever on Sunday. If I had posted this picture the day of the passionate discussion I would surely have won a few over to the opinion that my baby does indeed need a haircut:
(That's Jer MD on the couch with Everstar.)
Oh what am I doing? That photo isn't large enough. Try on this:
Look at that hair! I could be charged with neglect! I could be in jail! Mugshot! That's how bad that hair is.
So Ever and I have an appointment with Destiny on Friday. And by Destiny I mean it, her name is Destiny. With Ashlee all up and busy planning a wedding we're getting hairsat by Destiny.
That story ended well didn't it?
Anyway, I can't add anymore friends to my facebook personal page because I am at the 5000 limit. But I'd love to facebook with you on my writer's page
C. Jane Kendrick
. It's a funny spot too. In fact, if you go there right now you can see I recently posted a discount from
eShakti.com
. As you will.
Second:
Chup and I love the
Instagram
craze and we're having fun posting our pictures. Today as we were having "bean bag time" which is the time of the day where we lounge in our huge bean bag and let the children use us as WWF foes (usually around the 5 o'clock hour--SLAM!) I took an Instagram photo of Chup and as I was posting it he secretly posted one of me posting the picture of him: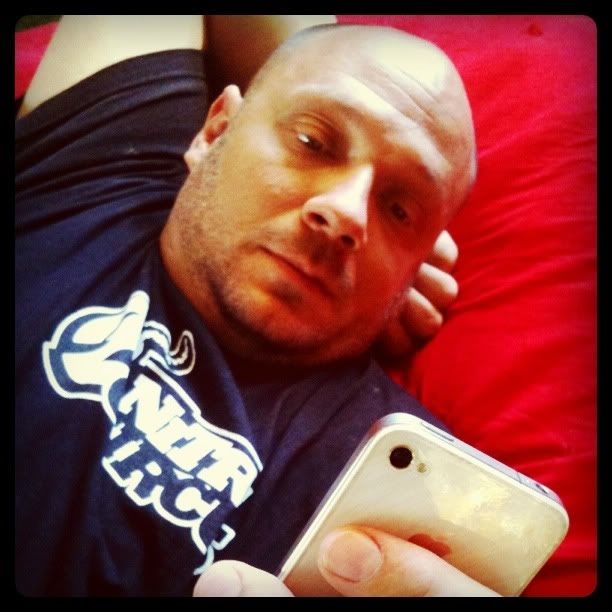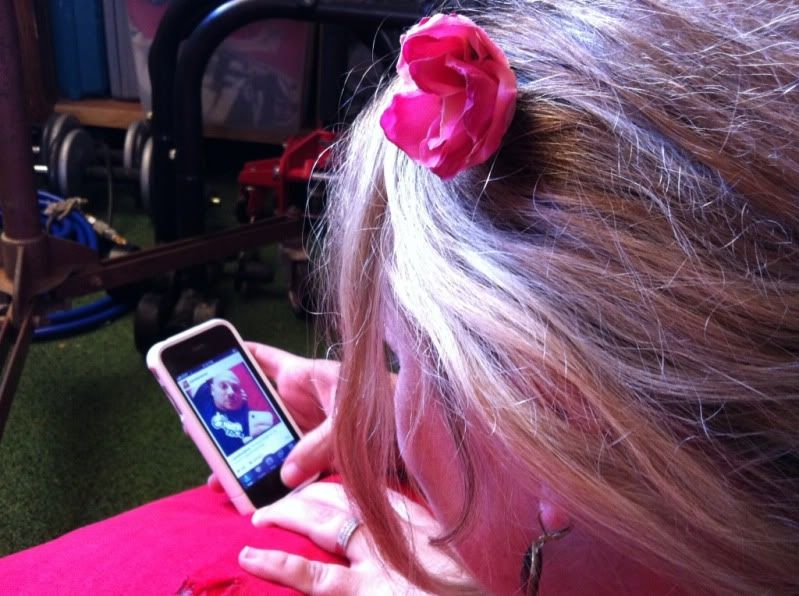 When my Instagram refreshed I laughed really hard.
On
Instagram
we're:
shinytrash (Chup)
cjanekendrick (uh, me)
The Chief put that flower in my hair without me knowing . . . double the surprise.
Third:
At our Rooftop Concert meeting today
Justin Hackworth
(wedding photographer) told me there was a commenter on our
Rooftop Website
who complained about me taking too much time talking at our concerts. In fact, the commenter said, "People come to listen to the music not to listen to C. Jane talk."
So I had to take time today to process that thought. PEOPLE DON'T COME TO THE ROOFTOP CONCERTS TO LISTEN TO ME TALK. Wait, PEOPLE DON'T COME TO THE ROOFTOP CONCERTS TO LISTEN TO ME TALK? Really, PEOPLE DON'T COME TO THE ROOFTOP CONCERTS TO LISTEN TO ME TALK!
Astounding. Shocking. Hurts. Pain. Reality settles in and stings SO BAAAAAD.
But seriously, I get powerfully nervous when I get on that Rooftop stage the last thing I want to do is be on there any longer than needs be. Last time I was so nervous I forgot to introduce
Ryan Innes
and after I left the stage Chup made me go back up and try again.
Ryan Innes and Joshua James after I properly introduced them (via
Trevor Christensen
):
That Chup, what a tough lover.
Also at that meeting I got to cast loving looks over at
Mindy's new baby boy Griffin Beau
. He's a gorgeous beanie baby and she's one of those calm moms who doesn't break a sweat. Congrats Mindy!
(And congrats to my sister on her news too! Babies all around!)
Fourth:
I posted this on Twitter,
When my son & I play action figure guys he always calls his guy Stink. And you know what? It's growing on me.
#
StinkKendrick
I am serious about that tweet by the way. Stink Squishy Kendrick III for this next baby. You can add III in even if you don't have a II or a I because with a name like Stink nobody is going to question anything.
*I had to start a new account on twitter because I didn't like the handle on my old account. That was back when I didn't know you could just change up your name mid-tweeting. I need an advisor.
Anyway, my new account is
CJaneKendrick
.
And I need to admit something, I really love Twitter. It's quite the perk.
Fifth:
Oh who am I kidding? At this point this post is even boring me. Besides, it's not like people come to this blog TO LISTEN TO C. JANE TALK.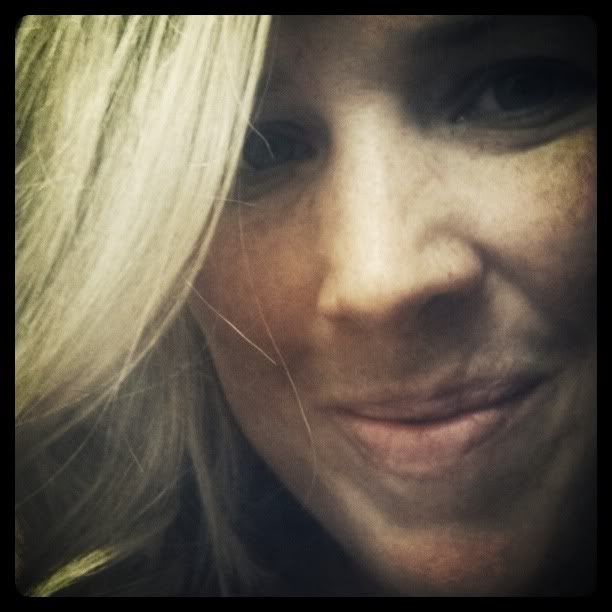 Out Scouts!
Come and hear me talk (+ a little music too).