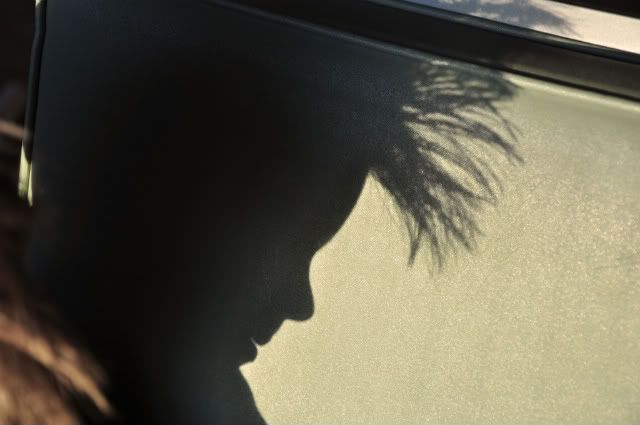 . . . a mohawk
day for Ollie.
And since I missed most of the '80s due to my innocent upbringing, I gave the job to my husband who took the whole situation seriously.
Yelling from the bathroom laboratory:
"Baby Doll? Where is the blow dryer?"
"Babe? You have a round brush?"
"Is there hair spray around here?"
Then--at last--Ollie emerged looking like the punk I saw in Trafalgar Square on my first trip to London.
Couldn't tell who was more proud at that moment, Chup, Ollie or me.