Starting With The Spice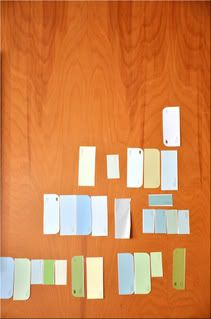 Way back last year
Jane asked me when I was going to be
spicy again
. It became a personal theme:
2009, Spicy One More Time
. And I wanted to record that The Spice has begun via paint chips in my living room.
But before we start that we've got to make the wallpaper disappear and resolve to paint over the birch paneling.
Choices, choices.